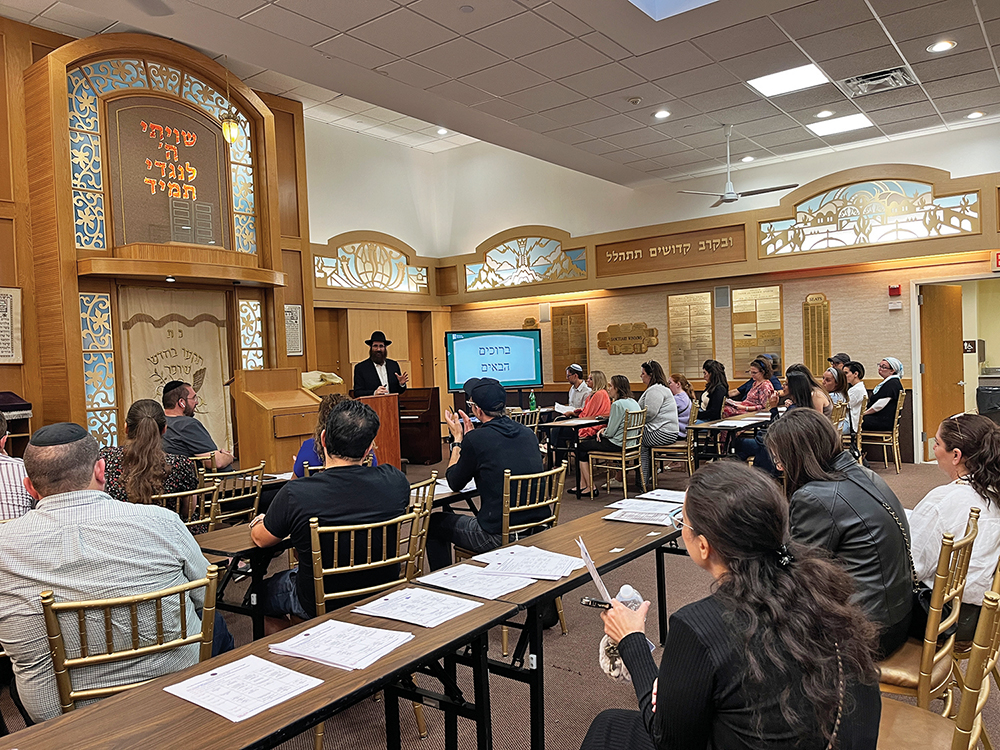 Tenafly Chabad Academy's Back to School Night was an exceptional event that left both middle school and elementary school parents excited and well-informed about the upcoming academic year.
First, Morah Meital led an insightful session introducing middle school for sixth graders and new middle school parents. Her discussion delved into the unique challenges that come with these years, offering valuable advice on how to support children during this transition. Additionally, she highlighted the wealth of resources available at Tenafly Chabad Academy for parents.
Then parents heard from Rabbi Lewis about the innovative Gemara programming students would be experiencing. The audience also had the opportunity to learn about the differentiated Hebrew language program, directly from new Hebrew teacher, Morah Sari.
To provide parents with a firsthand experience, the evening continued with a simulated school day, where parents rotated through various classes, meeting their children's teachers and gaining a deeper understanding of the classroom environment.
For first to fourth grade parents, the night was equally engaging. They had the chance to meet with their children's teachers to discuss the curriculum, explore the classroom setups and discover the exciting educational activities and events planned for the upcoming year.