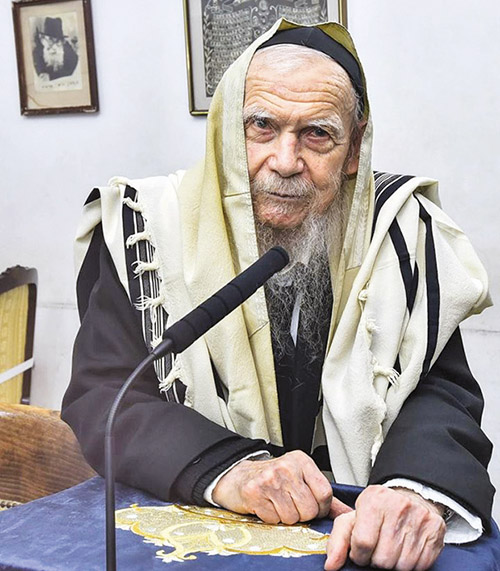 About 200,000 people gathered for the funeral of HaRav Yerachmiel Gershon Edelstein, zt"l, one of the most senior haredi rabbis in Israel and the spiritual leader of the Degel HaTorah Knesset faction, who died on Tuesday morning, May 30 at the age of 100.
His condition had deteriorated Monday night and earlier on Tuesday, sources close to the rabbi said, before news of his passing came to light.
Rabbi Edelstein was hospitalized last week at Mayanei Hayeshua Medical Center in Bnei Brak after suffering from shortness of breath.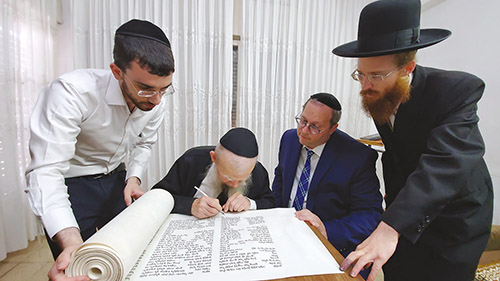 Rabbi Edelstein was the nasi of the Moetzes Gedolei HaTorah and the leader of haredi Jewry in Eretz Yisrael and throughout the world and served as the rosh yeshiva of Ponevezh Yeshiva in Bnei Brak for nearly 80 years.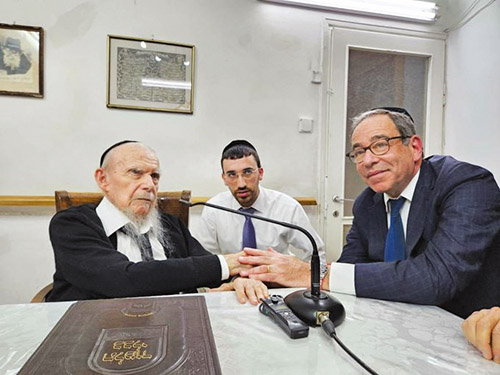 The rabbi's funeral was held on Tuesday afternoon, with followers, students and family gathering at the entrance to Ponevezh Yeshiva. He was buried in the Ponevezh Yeshiva Cemetery.
Born in the Soviet Union in 1923, Rabbi Edelstein's family immigrated to Mandate Palestine in 1934, settling in Ramat Hasharon in central Israel.
In 1945, at the request of Ponevezh Yeshiva's founder, Rabbi Yosef Shlomo Kahaneman, Rabbi Edelstein began teaching Holocaust refugees living in an orphanage, and continued teaching them when they began studying at the yeshiva.
In 2000, he became co-rosh yeshiva of the Ponevezh Yeshiva. In 2003 he was appointed to Degel HaTorah political party's Council of Torah Sages.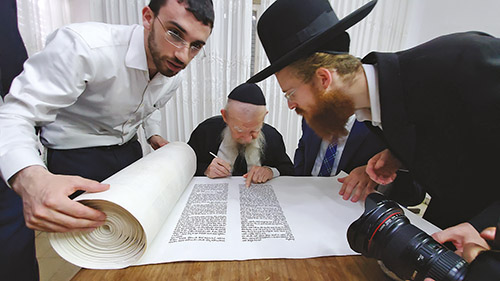 After the death of HaRav Aryeh Leib Shteinman, zt"l, HaRav Chaim Kanievsky, zt"l and HaRav Edelstein became the leaders of the Olam HaTorah.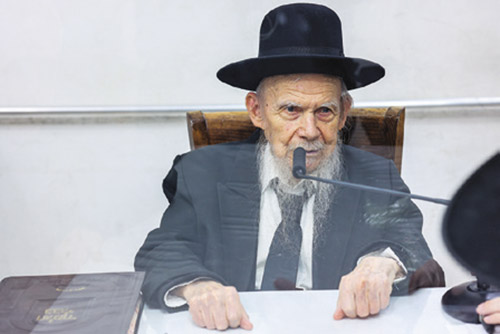 Since the passing of Rabbi Chaim Kanievsky in March 2022, Rabbi Edelstein has been recognized as the leader of the Lithuanian haredi community in Israel.
Following the news of the rabbi's passing, leaders in Israel paid him tribute.
Shas and its leader Arye Deri released a statement mourning the death of Edelstein, a "remnant of a generation which preached the Torah to thousands and taught generations of geonim, yeshiva heads and students," the faction wrote. "[He was] a faithful shepherd to his flock."
Israel's chief Ashkenazi rabbi David Lau also mourned Edelstein's death, saying the rabbi "strongly and decidedly led the Jewish People even at his ripe age. I had the privilege to be near him during my studies at the Ponevezh yeshiva and through guidance and wise advice in all religious matters until very recently."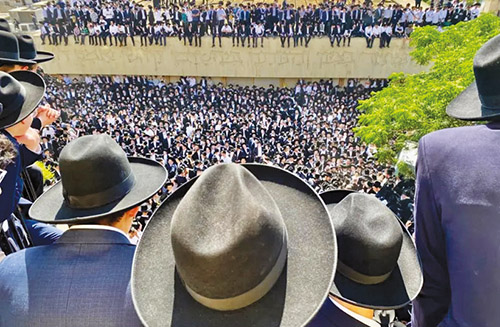 "The Torah world and the entire Jewish People lost a brilliant scholar and leader … who lived a sacred life," Prime Minister Benjamin Netanyahu said in a statement. "I mourn his passing and send my deepest condolences to the family.
"Rabbi Edelstein was imbued with the love of Israel for every person," Netanyahu said. "His sensitive attention to the challenges of the generation led him to guide, guide, direct, strengthen and encourage. I had the privilege of meeting with the rabbi a few months ago, and the light shining from his eyes full of Jewish reason and wisdom left an indelible mark on me. The importance of passing on the heritage of Israel to the children of Israel came from the depths of his soul."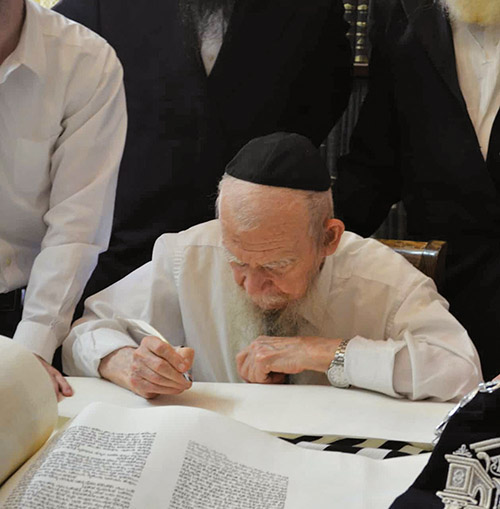 "Rabbi Edelstein was a spiritual leader of enormous stature whose greatness in Torah and reverence influenced our generation and will influence generations to come," said President Isaac Herzog. "His Torah-Jewish view which found its expression more than once in the educational principles which he instructed to many – saw the people and no less the man. This is a great loss to the yeshiva world and the entire nation of Israel."
US Ambassador to Israel Tom Nides expressed his condolences on Edelstein's passing, tweeting: "Saddened to hear today of the passing of my friend, Rabbi Gershon Edelstein, a spiritual leader to hundreds of thousands. I just saw him a couple of weeks ago. It was an honor to have known him. May his memory be a blessing."
By Jerusalem Post Staff and combined sources