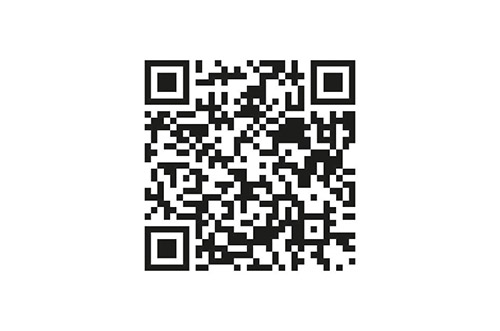 Please join us for a June 6 discussion with Rabbi Jeremy Wieder.
One of the things I love most about being a publisher of The Jewish Link, and often tell others, is how proud and privileged I feel to be running a Jewish community paper and platform for a community that is thriving and growing. After all, who would want to be a publisher in a community that is shrinking? Although our paper has expanded its reach beyond New Jersey, I still view our home communities in NJ as our core areas, and in these areas certainly, our schools and shuls are growing and expanding, new minyanim are still being formed, shuls are still building and new families continue to arrive.
I also always enjoy pointing out how our delivery list in key towns such as Teaneck, Bergenfield, Englewood, Fair Lawn and others only continues to grow geographically. I am able to see on a map how our community is growing further north in both Bergenfield and New Milford and in other areas as well. Close readers of our paper will know that we love putting news and pictures about community institutions expanding or dedicating new sifrei Torah on our cover and it's certainly by design, as I want our readers to feel proud of living in or near a community that is growing and thriving.
At the same time, with post-COVID inflation, higher interest rates and a general sense of economic unease amidst headlines about national debt ceilings and limits, I also worry about our community's future. Like any parent, I worry about how our adult children will be able to make a living with our observant lifestyles' significantly higher costs. I am certainly aware that many in our community do have significant wealth, earn strong annual incomes and are able to pay full tuition, go on lavish vacations, send children to summer camps, etc. I am also just as aware, if not more so, of the many who struggle to make ends meet and give their children all of the opportunities they want and expect within this community.
The bottom line is that I, along with our paper's editors and staff, am concerned about our community's financial future and I am not alone. I recently had the chance to hear RIETS Rosh Yeshiva Rabbi Jeremy Wieder speak on the popular Kosher Money podcast about materialism and the question about whether we as a community are overly obsessed with money and materialism, and what can be done about it. Rabbi Wieder spoke bluntly and directly on these issues and singled out the Orthodox community we serve as one that is unfortunately "defined by materialism" and noted that having money is, unfortunately, a "defining element" of our community today. He also talked about the many, many problems that result from the sharp and overwhelming economic pressure to succeed. The picture he paints overall is a difficult one to swallow.
His message was quite powerful and I, along with my friends and advertisers, Shmuel Shayowitz (president and CEO of Approved Funding), and Doug Dubitsky (financial advisor, CFS/Certified Financial Services) have decided together to invite Rabbi Wieder to speak in Bergen County and address the community on this topic directly and in-person. Both Shmuel and Doug deal on a daily basis with the finances of so many in our community and understand better than most the financial challenges facing us all. Together, we believe that inviting Rabbi Wieder to share his message and discuss these issues directly with the public will have tremendous value to all who attend.
Therefore, we invite you to hear and participate in a discussion with Rabbi Jeremy Wieder this coming Tuesday night, June 6, at 7 p.m. (See the ad on page 6). You can sign up using the QR code below, visit: https://rb.gy/ppcpa or text/Whatsapp to: 201-366-9102. Once you sign up, we will send an email with the exact location in the Bergen County area.
We hope to see you there!
By Moshe Kinderlehrer/
Co-Publisher, The Jewish Link