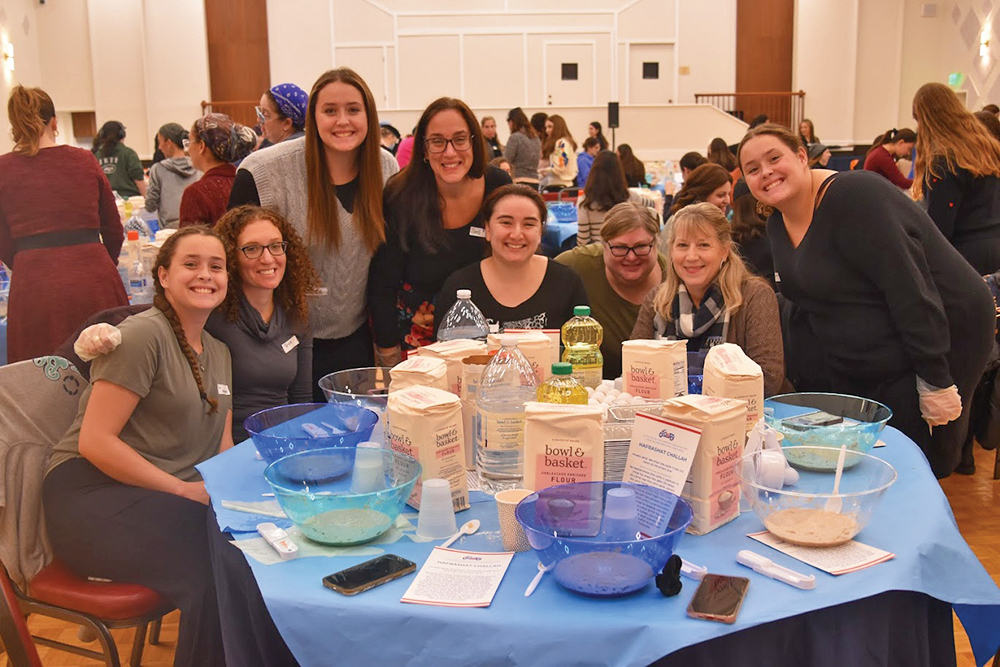 (Courtesy of Anshe Chesed) Anshe Chesed of Linden hosted a large-scale challah bake as a refuah sheleima for their congregant, 13-year-old Jojo Vizel.
Jojo is a sweet child who is battling a rare and aggressive cancer, and the shul hosted the challah bake as a zechus for his refuah and fundraiser for his medical bills. The event took place several days before his bar mitzvah party.
The challah bake was attended by close to 150 people, with people from Linden and the surrounding neighborhoods participating, as well as friends of the family.
The challah demonstration was led by Overtime Cook Miriam Pascal Cohen, author of several cookbooks and of a popular website and Instagram channel. She also showed several uses for the challah dough in varied desserts.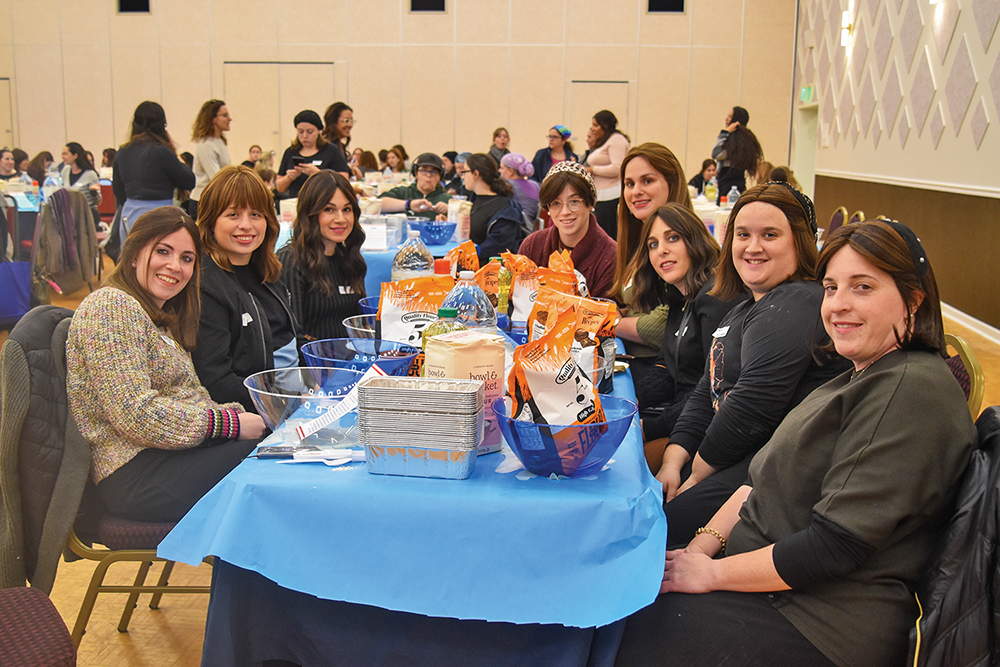 Every attendant made their own hafrashas challah bracha and took home plentiful challah and dough to bake at home. Gabby LaVene gave a dvar Torah about the mitzvah of challah, and Jojo's mother, Aviva, spoke to the crowd as well.
It was a joyous and vibrant event, filled with love and care, with the community uniting to show support and compassion.
In this zechus, may Yosef Eliezer ben Aviva Chana Aidel have a full and speedy refuah.