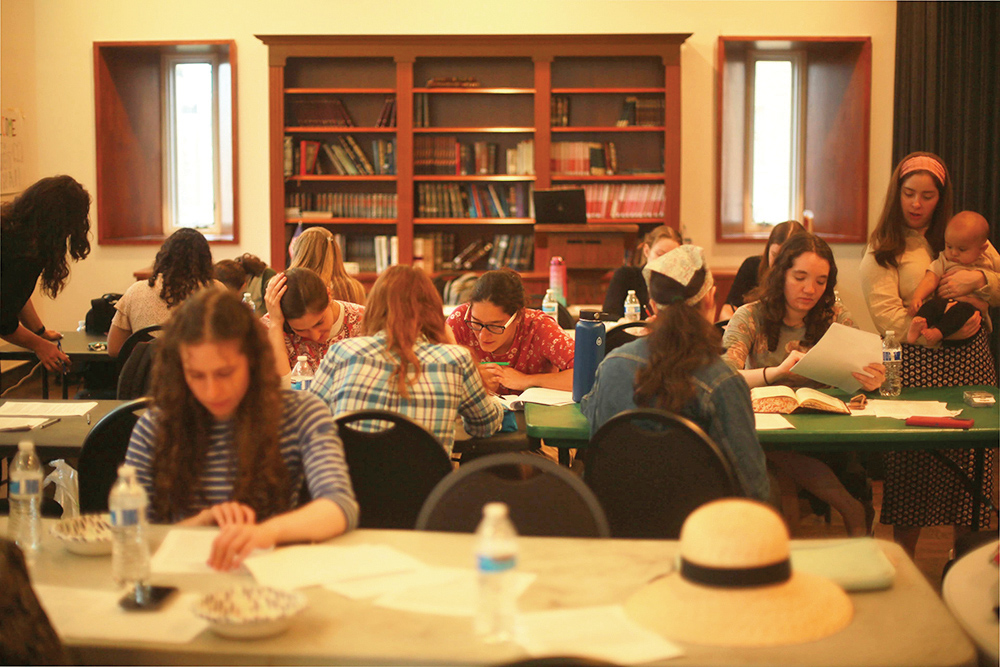 Bnot Sinai, the renowned women's beit midrash program, successfully concluded its transformative summer session on the Upper West Side of New York City. From July 10 to July 25, women of diverse backgrounds and experiences gathered with MJE's beautiful space overlooking the city's stunning views, for an enriching and inclusive learning experience.
Held in the Five Towns for the last five years, this year's move to the Upper West Side was a strategic decision made by Bnot Sinai to increase participation and open up the program to as many women as possible. The central and accessible location proved to be an ideal choice, attracting numerous students, young professionals and established community members seeking Jewish learning opportunities in a vibrant and stimulating environment.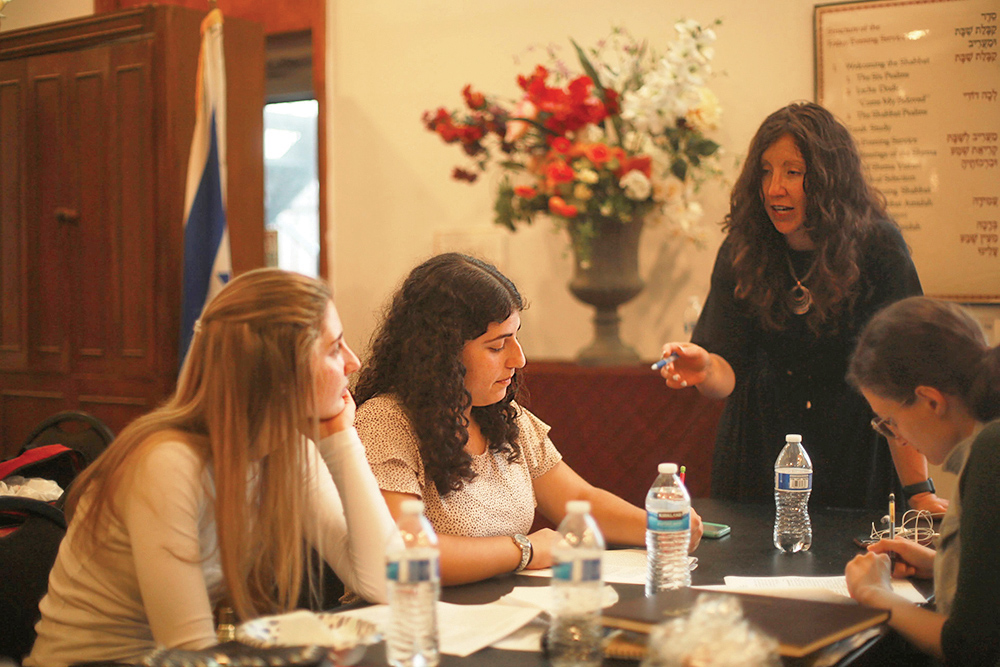 The program featured a compelling lineup of morning and afternoon classes taught by esteemed educators. Rabbi Shlomo Zuckier led a thought-provoking Talmud morning seder titled "Zecher L'Churban and Zecher L'Mikdash," a topic appropriate for the three weeks preceding Tisha B'Av. Yael Saffra's "The Genesis of Relationships" delved into the complexities of family interactions within Tanach. Rabbi Ezra Schwartz captivated the participants with his teachings on Halacha in his course "Hilchot Bein Adam L'Chaveiro." All the instructors received rave reviews for their engaging and interactive teaching styles, making the learning experience truly exceptional. Guest lectures were also well received, open to the community and given on a variety of topics by speakers including Hindy Feder, Rabbi David Nachbar, Shalhevet Cahana, Rabbi Steve Gotlib, Ellin Cooper, Racheli Taubes, Mindy Schwartz Zolty, Rabbi Gedalya Berger and Rabbi Ezra Frazer.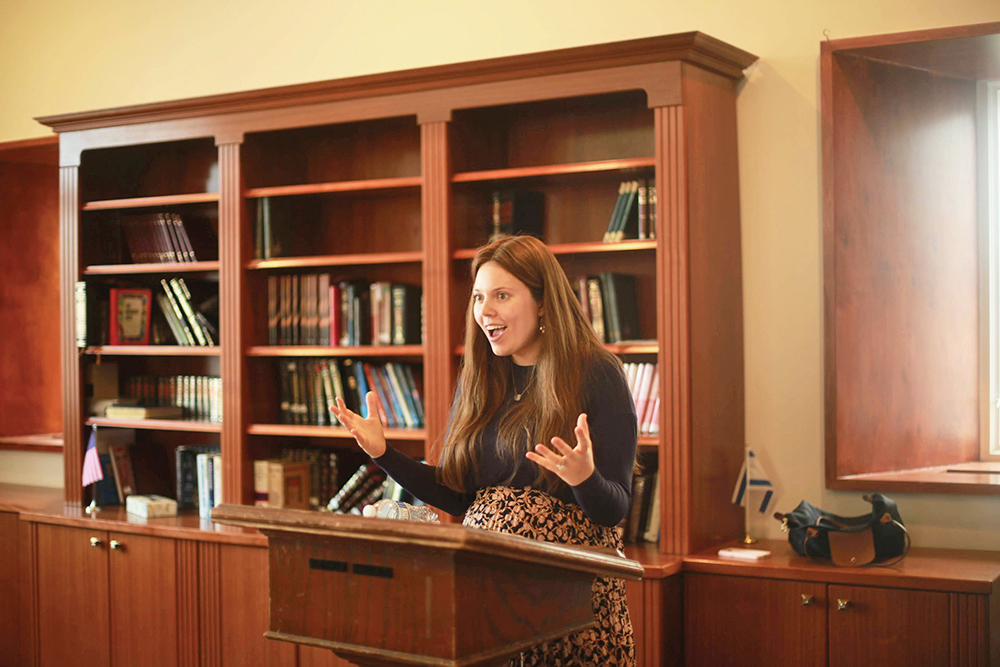 "We are thrilled with the overwhelmingly positive feedback we received from our participants," said Bnot Sinai's Founder and Director of Programming Tamar Beer Horowitz. "The diverse group of women brought unique perspectives to the beit midrash, fostering an inclusive and intellectually stimulating environment for everyone involved. The Upper West Side proved to be the best choice we could have made for our program, as it opened up Bnot Sinai to women who would never have found it otherwise, creating an environment rich with the sound of many women's voices raised in Torah."
With 18 full-time participants hailing from different backgrounds and levels of learning experience, the program succeeded in creating a dynamic and enriching atmosphere. For some, this was their first-ever experience in a beit midrash setting, while others brought years of chavruta and beit midrash experience. In recognition of their commitment and dedication, each participant will receive a stipend of $300.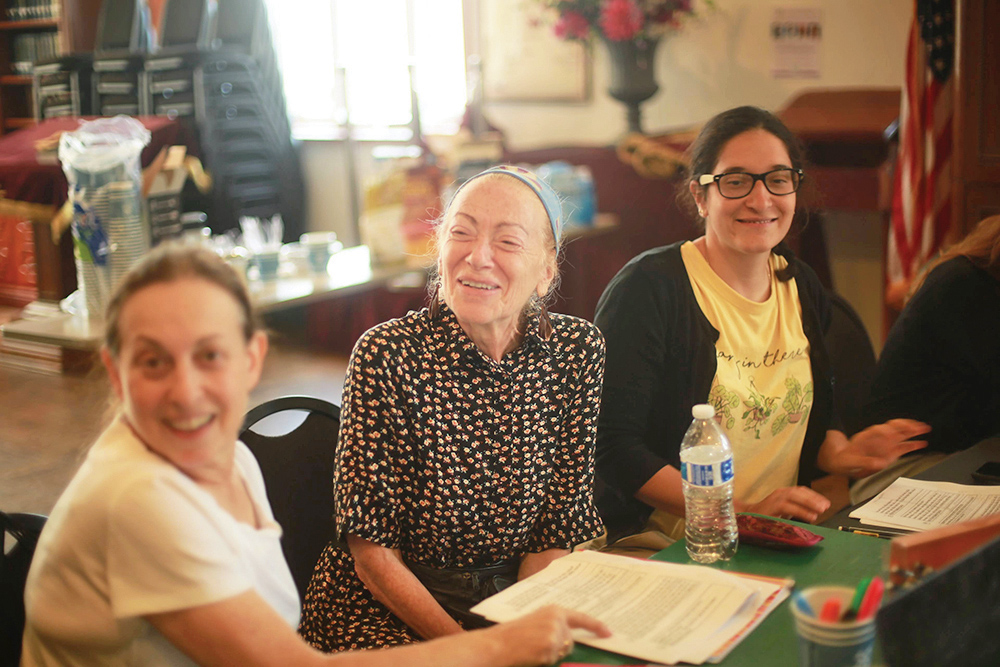 The night seder sessions were equally engaging and successful, starting with a joint MJE and Bnot Sinai event led by Rabbanit Dr. Adena Berkowitz. This inspiring gathering saw enthusiastic attendance and set the tone for the subsequent Monday and Wednesday night seders. Led by Bracha Rutner on the topic of "Living the Halachic Process," these sessions were open to the broader community and attracted numerous women, with attendance exceeding two dozen on these occasions.
Looking ahead, Bnot Sinai remains committed to empowering women through Torah learning. The organization plans to expand its inspiring and engaging programming, continuing to host its summer learning program on the Upper West Side. For the first time, the program will also venture beyond its home base, hosting "Beit Midrash for a Day" events in different cities across the United States. Additionally, Bnot Sinai plans to launch a women's Torah publication, further promoting women's scholarship and voices within the Jewish community.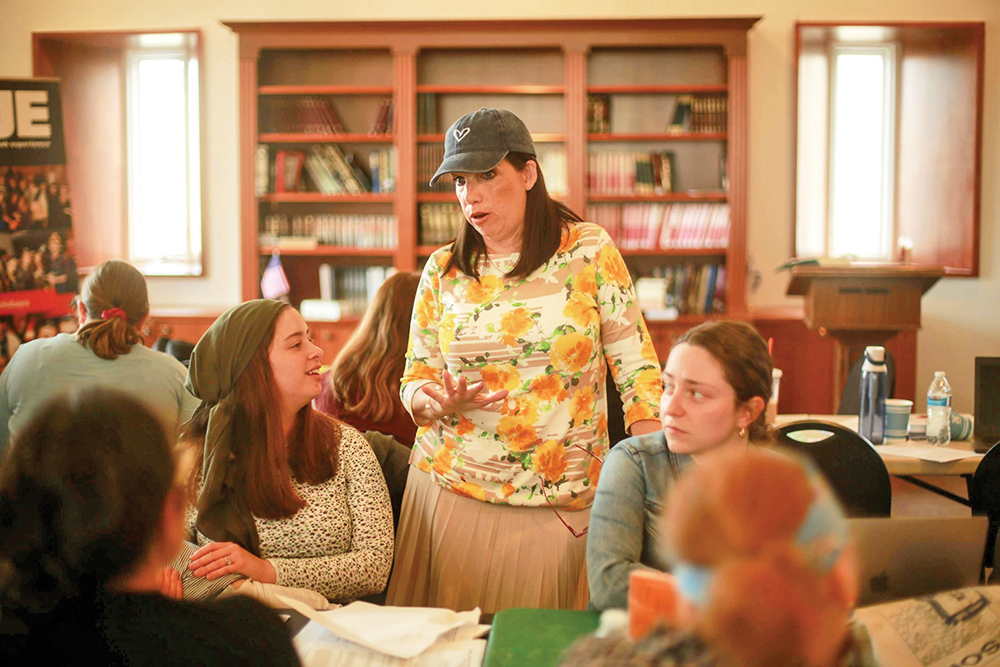 By Tamar Beer, Rivky Rosenfeld, Ruthie Hollander