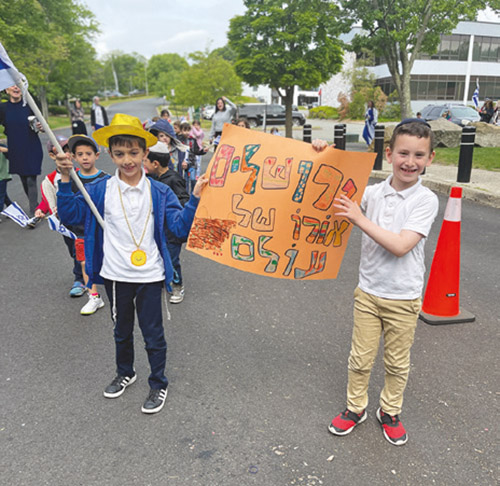 BPY celebrated this meaning day for Am Yisrael, both in and out of the classrooms. The elementary school students learned about the unification of Yerushalayim after 19 years of being divided, and how Eretz Yisrael cannot be complete until we have the heart of the world, Yerushalayim, as part of Am Yisrael's land.
On Friday, the students conducted a parade around the school with flags and posters that they created, celebrating the theme of the gates of Yerushalayim. At the end of the parade all the students sang the song "Yerushalayim SheBaLev."
The middle school students studied the history of the mekomot hakedoshim, special places, the four quarters of the Old City and the famous rabbis who lived in Yerushalayim. The middle school Friday Kabbalat Shabbat focused on the theme of Yerushalayim, with a fun Kahoot about all the topics that the students learned.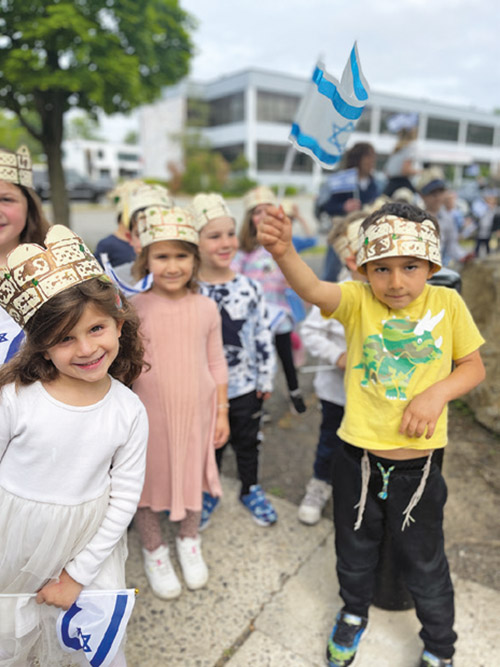 On Monday following Yom Yerushalayim, BPY hosted a special honored guest, Miriam Peretz who came to speak to students about Yerushalayim, the light of the world. Peretz spoke in Hebrew, and the students had a chance to respond in Hebrew by asking questions about Israeli politics and society, and about the unified relationship of the Jewish people in Israel and throughout the world. She also shared an amazing story about how her son Uriel was killed in Lebanon when he was a soldier. At the funeral, his commander came over to her and gave her a piece of stone from where her son was killed. A year later, her younger son Eliraz went back to Lebanon where her brother was killed and brought back another piece of stone for his mother and explained to her that this stone will represent rebuilding the beit midrash. Her moral of the story was each stone is a good deed and Yom Yerushalayim shouldn't be celebrated for one day, but all year long. Students agreed that this was a special program that they will long remember.