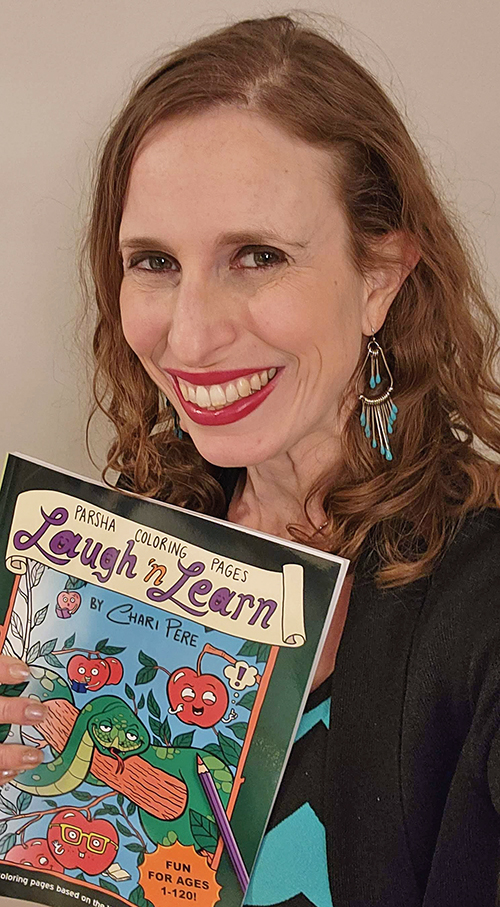 Chari Pere has always been into art. When she was a kid, she could frequently be found doodling or drawing characters from her favorite TV shows or movies. Back then it was a hobby, but nowadays she is a prolific cartoonist and has released a number of coloring books to inspire a new generation to pick up a marker—or whatever drawing implement they prefer—and add their own dash of color to the world. Pere's newest book, "Parsha Coloring Pages Laugh 'n Learn," aims to blend art with Torah learning, with each page featuring a parsha-inspired image for readers to fill in.
"I've always been creative," Pere shared with The Jewish Link. "Since I loved it so much, my parents set me up with art lessons as a kid, and I've really never put down the marker since. It's a passion that's ingrained in my blood at this point, and I love getting to share that passion with others."
Pere studied art in college and later graduated valedictorian with a BFA in cartooning. From there, she spent some time freelancing before transitioning to advertising and marketing. However, she decided to return to art and now manages her own projects, including taking commissions. She currently lives in Teaneck with her husband and children.
"My career has definitely been a journey," Pere said. "I've had my hands in a few different industries, but art has always been my biggest love. And I don't just use my drawings to show the world through rose-tinted glasses. I also use them for more serious topics, like a line of comics I did about miscarriages, and what that's like."
That line really struck a chord with people, including actress Mayim Bialik, who shared it on her social media. For Pere, this was a big moment.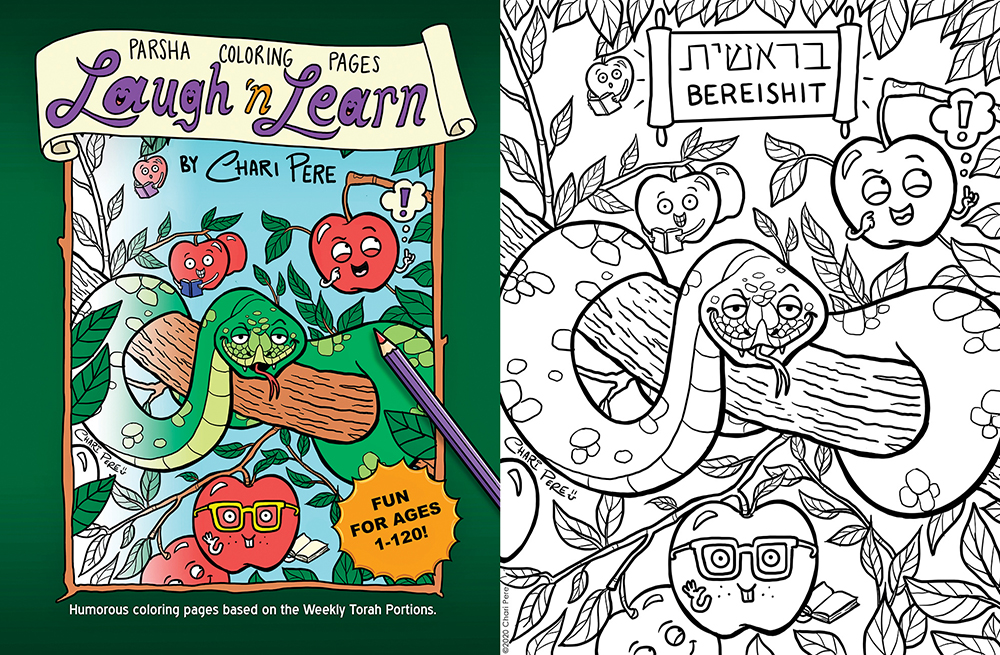 "It was incredible. It meant the world to me that my comic was able to lead to more conversations about a topic that's usually so sensitive. I've always felt that comics can be a vehicle for healthy discussion, and I was incredibly touched that Mayim shared it and allowed the comic to reach a bigger audience."
Pere has also received recognition for other projects she's done, such as a cartoon hug drawing of Robin Williams that went viral the day of his passing. In addition, she was personally selected to collaborate with author Gretchen Rubin on her novel, "The Happiness Project," which would go on to become a New York Times bestseller.
"I use my art and cartoons to help people," Pere said. "Whether it's to make them smile or laugh, I just want them to feel something, and maybe take a thought or idea away from the images. If my work has had an impact on even one person, then I'd consider it all worth it."
For her new book, Pere is pivoting to focus on teaching young readers and artists about the weekly parsha. The idea first emerged when she was commissioned to make parsha-related coloring pages, and she ran with the idea from there.
"I wanted this book to do two things," Pere said. "I wanted it to have a picture for readers to fill in, and I wanted it to include a summary and some interesting facts about the parsha. I think it's a great way to introduce kids to reading the parsha and get them acquainted with the stories they'll encounter."
The book was released earlier this year, and Pere has already received strong feedback from the parents of her readers. Pere feels that one of the reasons readers connect with it is a certain way she differentiates her coloring books from others.
"Something that's interesting about the book is that there are no people in it," Pere continued. "All the images are anthropomorphized animals and items, which I feel gives the book a more whimsical vibe.
It allows the reader to draw things they likely never would have, and I think that makes them more eager to experiment with their own artwork later on."
As for the future, Pere has a number of additional books in the works. She'll be sharing more details about them in the future.
"My goal is to create art that anyone, no matter where you come from or who you are, can enjoy," Pere went on to say. "When you really get down to it, art is all about having fun, and it's a great creative output. "
All of Pere's books are available for purchase on Amazon. If you would like to learn more about her—or even hire her for commission-based work—you can do so by visiting her website, charipere.com. You can also follow her on Instagram,
@charipereart.
---
Adam Samuel is a journalist from Teaneck. He blogs at www.adamssoapbox.com.