Cheder Yaldei Menachem is moving up in many ways!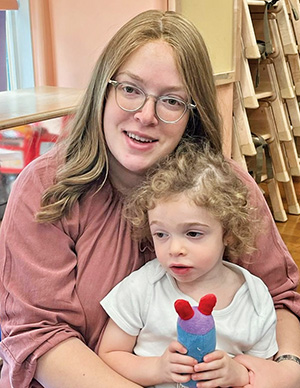 Following the pre-k moving up party last week, the rest of CYM classes culminated their fabulous year with a meaningful moving up party this week.
Tiny Tots moms joined their children for tefilla then went on to decorate a tzedaka box, one of the classes favorite mitzvos.
The toddlers and their parents enjoyed a sing-along Shabbos party which began with braiding their own challahs and decorating it with various fun toppings.
Nursery proudly performed their favorite songs, and celebrated their alef bet by designing their own colorful alef bet chart together with their parents.
A most meaningful part of the day was watching the slide shows depicting how the children blossomed with good middos, skill and knowledge over the year. Each child brought home a yearbook filled with wonderful memories as a keepsake and was awarded a diploma for their incredible achievements this year.