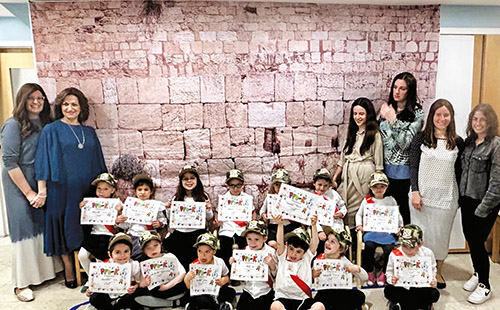 Pre-k children at Cheder Yaldei Menachem invited their parents for a Moving-Up Challah Bake celebration!
Dressed as soldiers of tzivos Hashem, Hashem's army, the class proudly presented songs on many of the concepts they had learned throughout the year. Each child was also awarded a diploma on completion of this fabulous year.
Best of all was the challah bake that followed. There, parent and child bonded over a challah recipe and bowl of ingredients, making challah from scratch and enjoyed treats from the chocolate fountain. What a memorable mitzvah experience!