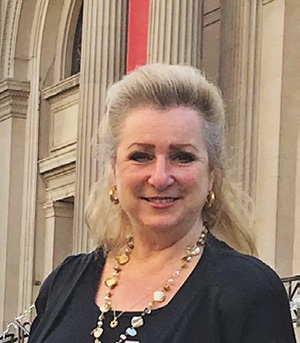 The Dor L'Dor group at Congregation Ahavath Torah in Englewood will present a brunch and art lecture on Georgia O'Keeffe by its in-house artist and art lecturer Sheryl Intrator Urman on Monday, June 5 at 10:30 a.m. Following the lecture the group will travel to the Museum of Modern Art in New York City to view the new Georgia O'Keeffe exhibit.
Urman has been involved in the art world for almost 30 years. A visual artist specializing in painting, she has participated in numerous exhibitions all over the United States and internationally. Additionally, she lectures and leads art tours for groups and has run art classes for children and adults.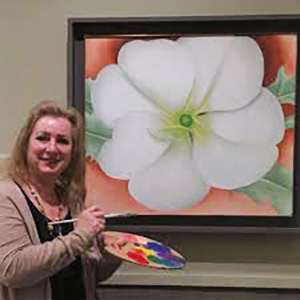 Comfortable bus transportation, museum entrance fee, Urman's lecture, brunch and a snack are all included in the $50 per person fee. There is limited seating on the bus, which will depart from Ahavath Torah, 240 Broad Ave. Reservations are required by emailing [email protected] or calling Eileen at (201) 921-0630.