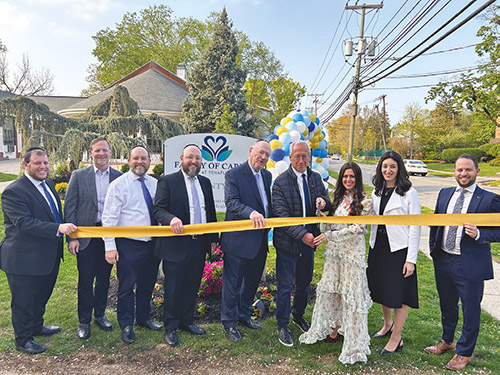 (Courtesy of Family of Caring) Family of Caring is proud of its growth in the Bergen County area. They have recently completed major construction projects at their Teaneck and Tenafly locations, and are excited to welcome the community to see them!
Building on strong roots in healthcare excellence, Family of Caring is a leading provider of short- and long-term post-hospital rehabilitation and specialty care. Their 10 unique healthcare facilities throughout New Jersey provide a comprehensive range of services. From admission to discharge, their family approach is evident in all phases of the client experience. Treatment-focused and goal-oriented, their process results in outstanding clinical outcomes and a swift return to independence for their clients.
"Excellence and care is our bottom line," said Nathan Friedman, owner and president.
Mirlana Morris, COO and co-president, added, "We are thrilled to develop our new state-of-the-art facilities that are only matched by our level of care."
Family of Caring strives to go beyond the minimum requirements and provide clients with excellent care in a high-quality environment. In addition to their history of multiple deficiency-free New Jersey State Department of Health and Senior Services surveys, they consistently achieve New Jersey State Department of Health and Senior Services Advisory Standards.
Their team is dedicated to ensuring each individual achieves superior clinical outcomes with a speedy return to health and home.
To learn more about Family of Caring, please visit www.FamilyOfCaring.com.