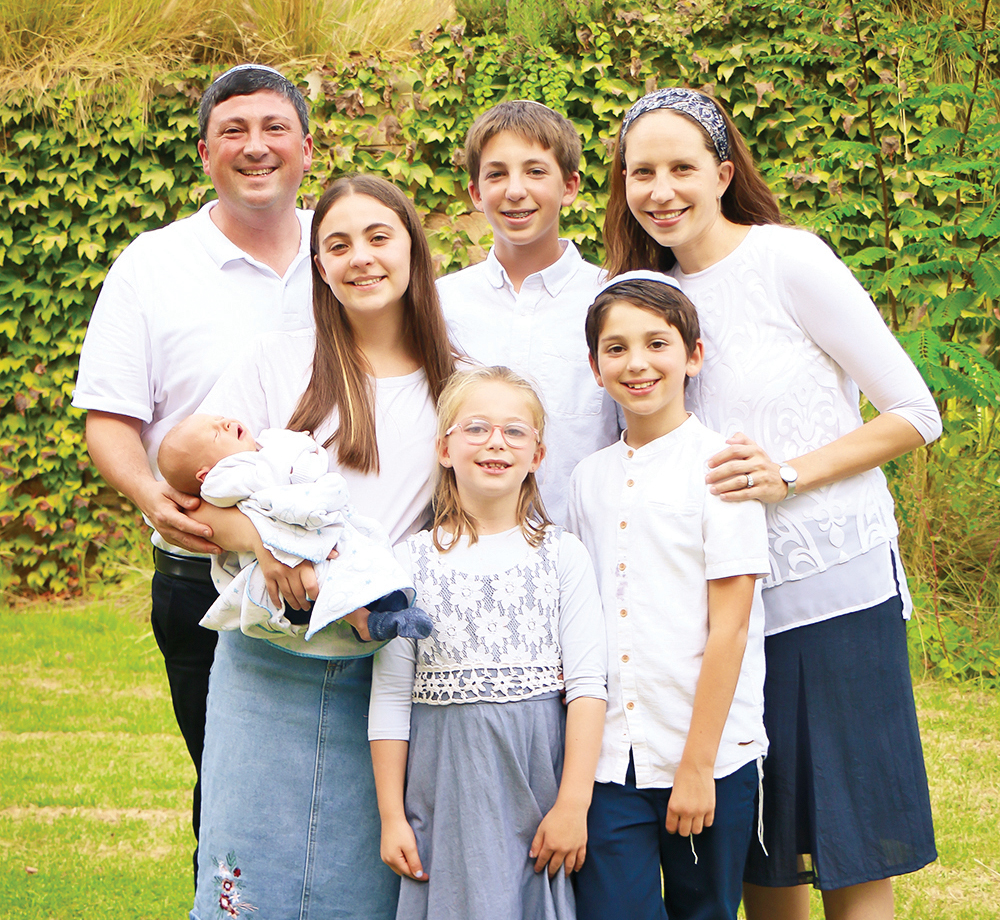 Life for residents of Israel who have been besieged by the deadly Hamas terrorist attack from Gaza have had their lives greatly impacted with schools going virtual, husbands, fathers and employees called up to the reserves and businesses scrambling to find workers to keep afloat.
"It is a small country and everyone knows someone on the frontlines or who has fallen," said Rabbi Jay Weinstein, the former religious leader of the Young Israel of East Brunswick (YIEB) and now a resident of the Jerusalem suburb of Maale Adumim.
In a phone conversation with The Jewish Link on Oct. 12, he said although his neighborhood is quiet, there are planes streaking overhead as well as residents gathering food and materials for those affected by the terror attack.
"I've never in my life seen people come together the way Israelis are right now," said Weinstein, who now works for the Jewish Agency for Israel (JAFI). He and his family made aliyah in 2010 after serving at YIEB for six years.
"The attitude of Israelis is to support our soldiers," he said. "We can't hide. If we can't stand up and defend ourselves, what happened last Shabbat could happen again. This is something we need to respond to and support our soldiers as much as possible."
However, that call-up of hundreds of thousands of reservists and active IDF soldiers and continuing incoming missiles from Gaza has placed additional burdens on Israelis, including his own family, who have spent time in a bomb shelter, including his 99-year-old grandmother.
Daycare centers are closed and schools across the country have gone virtual, leaving women with young children to care for them at home and adding to the difficulties many businesses face. His own five children are between the ages of 1 and 17, the youngest of whom was born in Israel.
"It feels like corona all over again with the Zooms," he said as he and his wife Sharon try to keep their children occupied. "We try and find a balance between normal routine and now," explained Weinstein, "but all the kids feel it and know so our life is kind of like walking on eggshells."
Because of the critical staffing shortages throughout Israel, which Weinstein noted have been further compounded because Arab employees from the West Bank have also been prevented from entering the country for security reasons, his 17-year-old daughter is among the many Israeli teenagers volunteering in local businesses and supermarkets or assisting with driving supplies and folding uniforms for the IDF.
JAFI is now helping terror victims and the families of those who have been killed or injured with support and financial assistance. We are blessed to feel the support from communities around the world, particularly the United States," said Weinstein.
He is hopeful the world is now realizing the threats Israel faces every day.
"I think Israelis more than ever know and feel how critical that support is from the United States. Israelis are so grateful for what Americans have done and what President Biden has done and what the American Jewish community has done. I think your average Israeli posting about the situation who may not have had that connection to America is now posting about it."
Regardless, he is confident Israel will endure and survive because it "is resilient and terror unfortunately is not a new thing for us. It is part of our DNA."
---
Debra Rubin has had a long career in journalism writing for secular weekly and daily newspapers and Jewish publications. She most recently served as Middlesex/Monmouth bureau chief for the New Jersey Jewish News. She also worked with the media at several nonprofits, including serving as assistant public relations director of HIAS and assistant director of media relations at Yeshiva University.