World's largest organized Jewish youth sports event continues with opportunities for inclusion and volunteer service.
(Courtesy of JCC Maccabi) Following the historic JCC Maccabi Games in Israel, the world's largest Jewish youth sports event continues with JCC Association of North America's 41st JCC Maccabi Games® and Access events in Fort Lauderdale, August 6-11, hosted by the David Posnack JCC. The opening ceremony will kick off at the FLA Live Arena on Monday, August 7, at 6 p.m. ET, with more than three dozen state, county and local officials as well as prominent Jewish leaders slated to attend. The games are a dynamic experience of Olympic-style sports and volunteer service designed to strengthen Jewish teens' identities and connections to global Jewish peoplehood.
Nearly 2,000 Jewish teens comprising 64 delegations from the U.S., Canada and six other nations around the world will gather for the inspiring week-long events. For the first time, delegations from Argentina, South Africa and Ukraine, which also sent a delegation to the recent Israel-based games, will participate in Fort Lauderdale. Israel, Great Britain and Mexico, countries that regularly participate in the games, also will be represented. The games will feature baseball, basketball, ice hockey, girls volleyball, flag football, lacrosse, soccer, table tennis, tennis, swimming and dance competitions. The games' closing ceremony and celebratory dinner on Friday, August 11, will feature the passing of the JCC Maccabi torch to next year's host communities.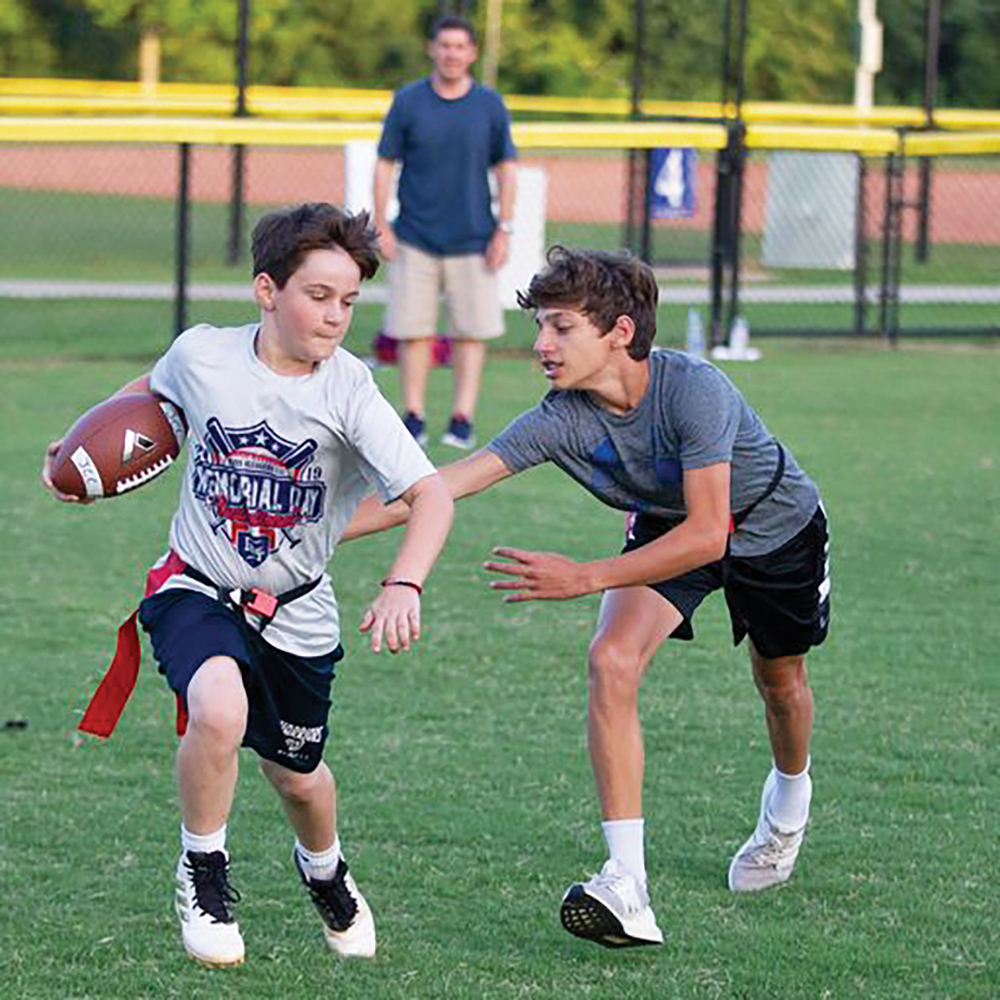 The JCC Maccabi Games are not just about sports and athletics but also serve as a spark to ignite Jewish pride and identity in Jewish youth and an opportunity for them to develop lifelong friendships with Jewish peers from around the world. JCC Maccabi plays a vital role in offering Jewish experiences to Jewish teenagers who otherwise would not have access to them. For 63% of teens, the JCC Maccabi Games is their only engagement with an organized Jewish youth event, global Jewish life and Israel. The 350 coaches, delegation heads and scores of volunteers who make the games possible leave a lasting impression on the teens' sense of Jewish community and Jewish identity. For more than 40 years, across 111 host communities and touching over 500,000 Jewish teens, families and volunteers, JCC Maccabi has stood as one of the most significant Jewish peoplehood initiatives of our time.
In addition to sports, athletes engage in volunteer and community support experiences through JCC Cares, the service arm of the JCC Maccabi experience that brings to life the JCC Maccabi middah of tikkun olam. Program partners for JCC Cares in Fort Lauderdale include the Children's Services Council of Broward County, We Finish Together, and the Goodman Jewish Family Services (JFS) of Broward County food bank services.
"I am filled with pride this summer as more than 3,000 Jewish teens from around the world take part in the JCC Maccabi Games, one of the foremost Jewish peoplehood initiatives of our time," shared Doron Krakow, president and CEO of JCC Association of North America. "We returned to Israel for just the second time in our history as we joined in the celebration of the 75th anniversary of the fulfillment of the Zionist dream. We continue in Fort Lauderdale for one of the largest such gatherings in recent memory. For thousands of athletes, along with coaches, volunteers, host families and a wall-to-wall coalition of Jewish community organizations, this year's games are an extraordinary reminder of the capacity for good across a diverse and dynamic Jewish community."
Among those at the Fort Lauderdale Games will be a group of 21 athletes representing seven communities participating in JCC Maccabi Access, a JCC Maccabi Games experience for Jewish athletes with intellectual and developmental disabilities. The number of participants (age 12–22) has expanded three-fold since Access successfully launched at last year's games in San Diego. JCC Maccabi Access is the only organized Jewish youth sporting event that integrates its athletes with JCC Maccabi athletes for a shared experience. Access athletes—accompanied by individuals who provide one-to-one support—will join thousands of their Jewish peers in unified and specialized activities, athletic competitions, skills development, social activities and the opening ceremony—marching together with their community delegation. The Access Games will culminate with a rousing closing ceremony that celebrates the accomplishments of each athlete. JCC Maccabi Access reflects JCC Association's commitment to inclusion and supports JCCs in developing ongoing engagement activities in their own communities for teens with disabilities and their families.
"JCC Maccabi Access is an important opportunity for our movement to demonstrate our commitment to inclusion and to ensure all our programming embodies and reflects our responsibility to uphold this value," said Sierra Weiss, the JCC Movement's Access and inclusion specialist. Further, Weiss shared, "It offers athletes and their families a chance both to join with other families that have had similar experiences and to feel a part of the wider Jewish community in a meaningful way. Every Jewish person has a place in the JCC Movement." Liv Mendelson, a consultant with professional expertise in disability inclusion, also contributes to the work of JCC Association in this arena.
Reflecting on the breadth of the entire program, Samantha Cohen, senior vice president and head of JCC Maccabi at JCC Association, said, "The JCC Maccabi Games have an awe-inspiring, lifelong impact, uniting young Jewish athletes through sport, values and service and, for many, offering an introduction to the global Jewish community and Israel. It's critical they have this meaningful opportunity in their formative teen years before many head off to college." Cohen credits her own transformative Jewish journey, which led to her role as a Jewish communal professional, to her early involvement as a participant in JCC Maccabi, saying she "arrived at the games as a British tennis player and returned home a Jewish athlete."
"We are especially honored to host the Access Games for athletes with developmental disabilities," said Scott Ehrlich, CEO of the Posnack JCC, which last hosted the games in 2015. "Strengthening lay and professional leadership ties; activating volunteers and fundraising efforts; and fostering a sense of pride within the community and beyond are among the reasons we are excited to take on this role again this summer."
The Fort Lauderdale games are made possible by continental and local donors who are committed to providing countless young Jews with this exceptional opportunity. This year's extraordinary JCC Maccabi Games have been supported on the continental level by a $5 million total investment from RootOne, which is seeded through a generous grant from The Marcus Foundation and powered by The Jewish Education Project. Mosaic United, the Samueli Foundation, Charles and Lynn Schusterman Family Philanthropies, Seed the Dream Foundation, and other individual and anonymous donors provided critical support for the games' educational components, community service activities and more.
Major philanthropic support also is provided by The Coca-Cola Company, a proud sponsor of the JCC Maccabi Games for 34 years, distinguishing the company as the JCC Movement's longest-standing continental sponsor. "For more than three decades, The Coca-Cola Company has been honored to partner with JCC Maccabi," said Alba Baylin, the company's vice president, stakeholder and community management. "Throughout the years, we've seen these games repeatedly demonstrate the power of community, unity and collaboration. How they take shape in the communities we serve has a tremendous impact upon the lives of the leaders of tomorrow." The Coca-Cola Company's enduring investment in the games extends beyond financial support, with Coca-Cola Beverages Florida providing products that provide hydration for athletes and others throughout the games.
At the games' conclusion, JCC Association of North America will officially announce the host communities for the 42nd JCC Maccabi Games® in 2024. The Jewish Community Center of Metropolitan Detroit in West Bloomfield Hills, Michigan, will host the games from July 28 to August 2, 2024, for athletes ages 12-16. And in Houston, Texas, the Evelyn Rubenstein JCC will host the JCC Maccabi Games® and Access from August 4 to 9, 2024, for athletes ages 12-16 and Access athletes ages 12-22. Detroit and Houston will be the 112th and 113th JCC communities to bring the games home.