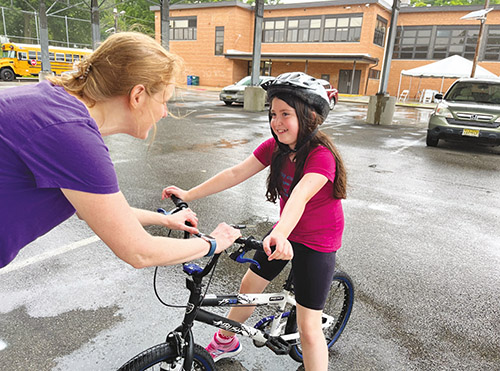 If you've been on any of the community social media groups lately, you may have noticed a name that keeps cropping up: Ilana Lindenblatt Kanovsky. A seasoned pediatric occupational therapist, Kanovsky has emerged as the local celebrity go-to person who has this incredible knack for teaching even the most apprehensive kids how to confidently ride a bicycle.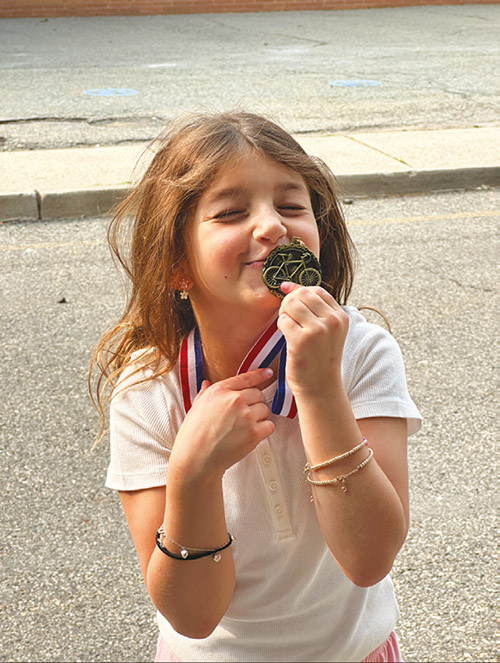 A relatively recent transplant to Bergen County, Kanovsky has been working as a pediatric OT for the last 23 years. Last year she opened a private practice based in Cresskill called T.E.A.M. 4 Kids NJ where she has a passion for working with picky eaters to make meal time for families more enjoyable. But when she's not at her practice, you can be sure to find her cheering on children all over the neighborhood as she carefully and thoughtfully instructs them how to coast along on two wheels.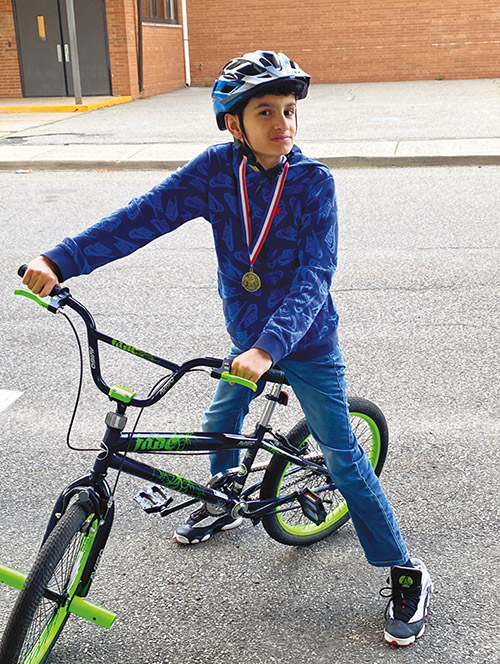 She first started teaching kids how to ride bicycles when she worked at an OT practice in Livingston that held a dedicated "bike day." Parents were invited to bring their children out to learn how to ride a bike through the lens of an OT and without the stress and anxiety that can sometimes arise when parents try to give their children instruction.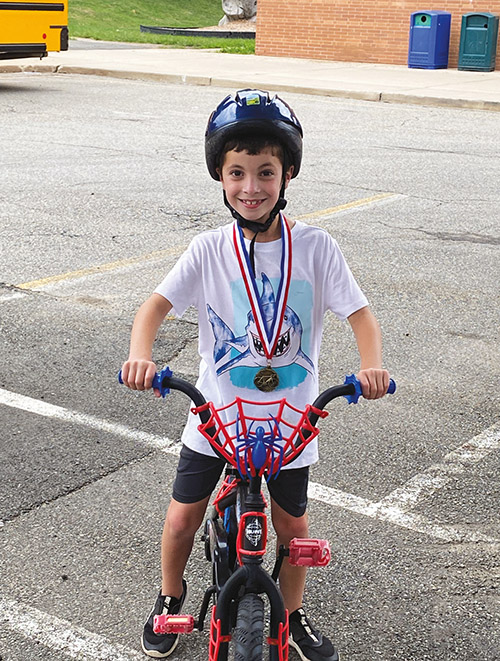 Later, Kanovsky worked in a school for children with learning disabilities where bicycle riding was an essential part of the school's culture. "The kids there who didn't know how to ride a bike were often left out. So, I went on a mission to help those kids." She fixed up some of the old bikes and taught those kids how to ride. Sure enough, in just a short time, they were riding along with the rest of their peers.
"Every time a child learned to ride, you could see how amazed and proud they were. They just felt so good about themselves, and they were now able to access a social outlet that they hadn't been able to before and felt like they were finally a part of the 'crowd.'"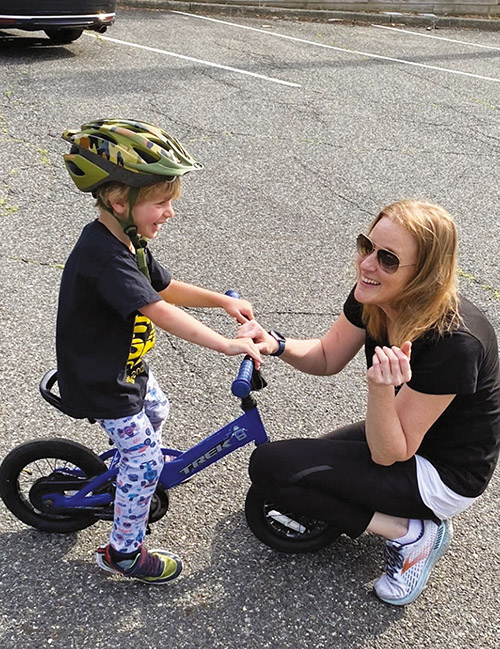 During COVID, when the cars seemed to stay in driveways and bicycles took over the streets, Kanovsky came across some postings on social media from parents seeking someone to teach their kids how to ride a bike. Kanovsky, who had already been doing this for years, immediately responded to them that she could help. Sure enough, after a few 45-minute sessions, she had these kids riding their bikes and before long word had spread about Kanovsky's gift for teaching children how to ride. She soon found herself fielding dozens of requests from parents all over Bergen County asking her to teach their kids as well.
She says that learning to ride can be challenging and frustrating for many kids and there are many variables as to why that is. Teaching kids how to break down tasks plays a major role in being a pediatric occupational therapist and when a child is struggling to do something Kanovsky will look to see what is getting in their way and begin breaking down the process from that point.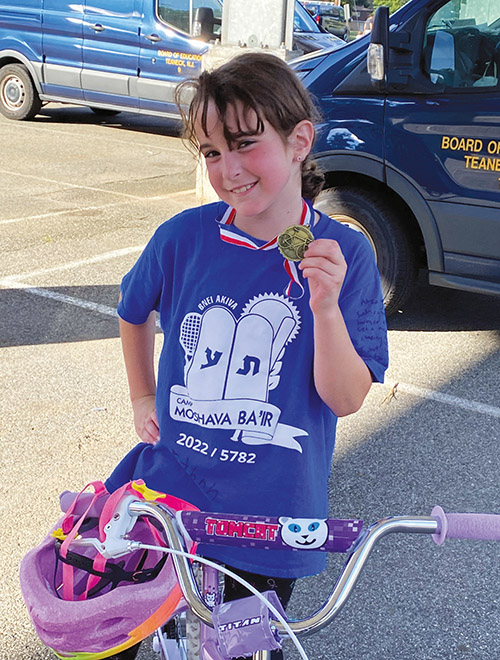 When it comes to learning how to ride a bike, there are several factors that can impede that endeavor. "It could be an issue with their balance or motor planning. It could be anxiety or a fear of moving too fast." Through her extensive knowledge and experience working with kids of different abilities, she is able to understand the struggles they encounter and knows exactly how to support them through the process.
There are many skills involved in learning to ride a bike including balance, motor planning, attention, confidence, body awareness and coordination. She begins from the point where the children feel competent and in control and builds from there so that they continue to feel that way the entire time she is working with them. With the pedals removed and their feet on the ground, Kanovsky ensures they feel secure before they move forward. "We start at a place where we remove the anxiety and build the kids up as they go so that they feel successful throughout the process." Within two to three lessons, Kanovsky will have a child pedaling on two wheels with a newfound sense of confidence and a profound enthusiasm to do so.
"It's so much fun and I love it," she said. "It's a great feeling when kids, who have been struggling to learn, suddenly master this life skill and developmental milestone and everybody is so happy. It's just a joyful time." At the end, she awards the kids with a medal for their accomplishment.
Kanovsky explained that, even though there are many parents who do not know how to ride a bike, they still want their kids to learn in much the same way that they want them to learn how to swim. "It's just one of those things that once you know how to do it, you know how to do it for life."
Learning how to ride a bike can be stressful for both children and their parents. But it definitely doesn't have to be. She says that a lot of times parents do try to teach their kids and sometimes that dynamic just doesn't work.
Kanovsky says parents don't need to feel discouraged if their child has been struggling and they need additional support. Rather, "they can feel good that they are encouraging their child to learn a vital life skill through a supportive and fun process that will ultimately be a wonderful experience for everybody."
"I think parents today are looking for a more positive experience learning how to ride a bicycle than the one they had with their own parents." By allowing someone else to teach their child to ride a bicycle, it removes the stress that can accompany the process and instead allows the parents to simply sit back and watch their kids' faces light up once they realize they've mastered that skill.
"Teaching kids to ride is something I really enjoy doing. I find it very rewarding and I am genuinely excited when they are pedaling on their own."
To contact Ilana Kanovsky and her associates at Ready To Pedal, call Ilana Kanovsky at 201-429-5815. You can also find her on Facebook at Ready To Pedal or on Instagram @ready-to-pedal.
By Ronit Mershon