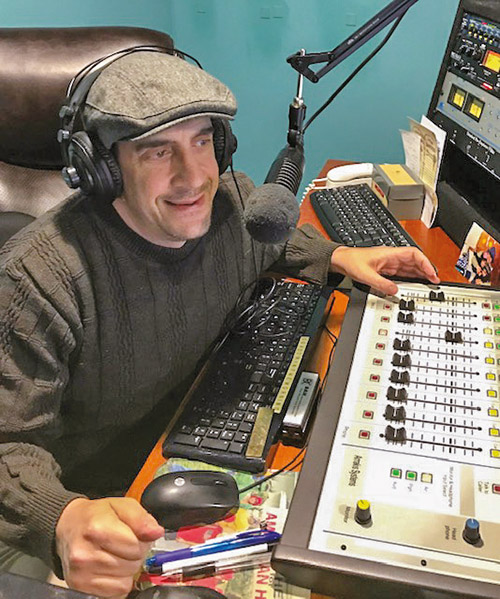 In late April, Hal Slifer, the host of Chagigah—the Sunday morning Jewish music program on Emerson College's WERS radio station in Boston, MA, announced the formation of the Jewish Broadcasters Network (JBN). This multi-state organization will allow radio hosts who program Jewish music to work together in sharing music, distribution and content, and enable Jewish music performers to present concerts on a network of radio stations.
JBN's 10-person board of directors includes three people from the New Jersey/New York region—Josh Shron of East Brunswick, who broadcasts on Rutgers University's WRSU radio station in New Brunswick; Al Gordon of Edison, who broadcasts on 1640 WJPR in Edison; and Michael Greenberg of Highland Park, who broadcasts on WBNY public radio in Buffalo, New York.
Careful readers may wonder how a guy who lives in Highland Park, New Jersey broadcast a weekly show on a Buffalo, New York radio station? As Greenberg explained to The Jewish Link, the general manager of WBNY learned that a University of Buffalo alumni (Greenberg) was broadcasting the Kol Yehudim Jewish music radio show on Sunday mornings on 1640 WJPR in Edison. After listening to it online in February, the WBNY general manager offered to broadcast the Kol Yehudim show on Sunday mornings on the Buffalo station. The Hillel at the University of Buffalo and the local Jewish Federation encouraged the arrangement, and soon a match was made.
And that's how Greenberg manages to serve two distinct regional audiences, which are 388 miles apart, each week. His Kol Yehudim Jewish music radio show is broadcast both on WJPR in Edison and WBNY in Buffalo, on Sunday mornings from 6-10 a.m. Eastern Standard Time.