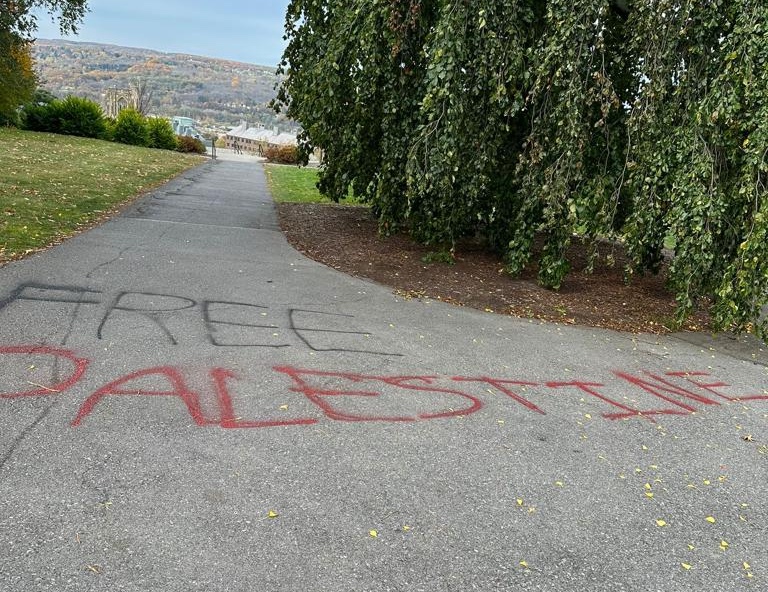 Cornell University senior Liana Maza of Highland Park, a graduate of Rabbi Pesach Raymon Yeshiva in Edison and Kushner Yeshiva High School in Livingston, got some very unwelcome attention recently, thanks to the widespread anti-Israel agitation on her campus.
On Wednesday Oct. 25 she left her class and, as she was walking on campus, saw a large pro-Palestinian and antisemitic protest taking place across the street. Hearing the chants and seeing signs like "From the River to the Sea, Palestine will be free" and "Israel is committing genocide," she decided to videotape the rally on her phone — to share with other students, to advise them to avoid the area, and to keep track of anti-Israel incidents on campus.
What she didn't anticipate was that a student at the protest would see her filming the event, cross the street, and harass her for taping it. After a few minutes of enduring a verbal assault from the protester, Maza put away her phone and left the area.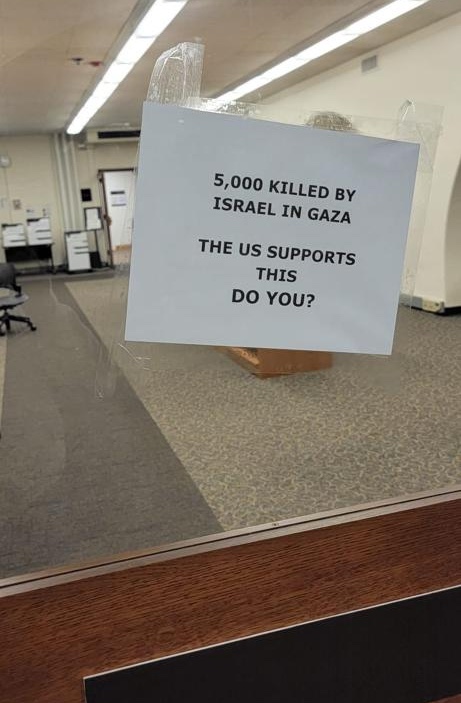 Apparently, that wasn't enough for the protester, who had taken a few photos of Maza. The protester posted a close-up photo of Maza on her Instagram, saying she supports genocide and mocking her clothing, and asking her friends to identify the person filming the protest. Maza reached out by private message to the protestor and asked her diplomatically to take down the photo of her; the protestor refused.
Maza followed campus protocols and shared what happened to her with the Office of Institutional Equity and Title IX and the director of Office of Spirituality and Meaning-Making, neither of which offered much help.  The message she got was that as long as she was not physically assaulted, the university was not prepared to intervene. Maza did receive a lot of support from the Jewish community on campus.
When ABC News' "Nightline" prepared a segment on the unrest at Cornell — the professor who exclaimed that he was "exhilarated" by Hamas' attacks, the widespread graffiti and postering, the death threat to the Center for Jewish Living, and the hate-filled rallies — Maza was interviewed by the TV reporters and family and friends across the region were able to see her comments online.
Maza shared with The Jewish Link that she looks forward to graduating and stated that the campus is "not the most pleasant place for Jews" right now. She is also torn about whether or not she would recommend the school to others. For several years, she's served as an informal Orthodox Jewish representative of the school; she estimates that she's spoken with 25-30 prospective students over the years. She said that the school has "an incredibly strong Jewish community and pro-Israel presence" but "lately, its a hotbed of antisemitism."
Harry Glazer is the Middlesex County Editor of The Jewish Link. He can be reached at [email protected].