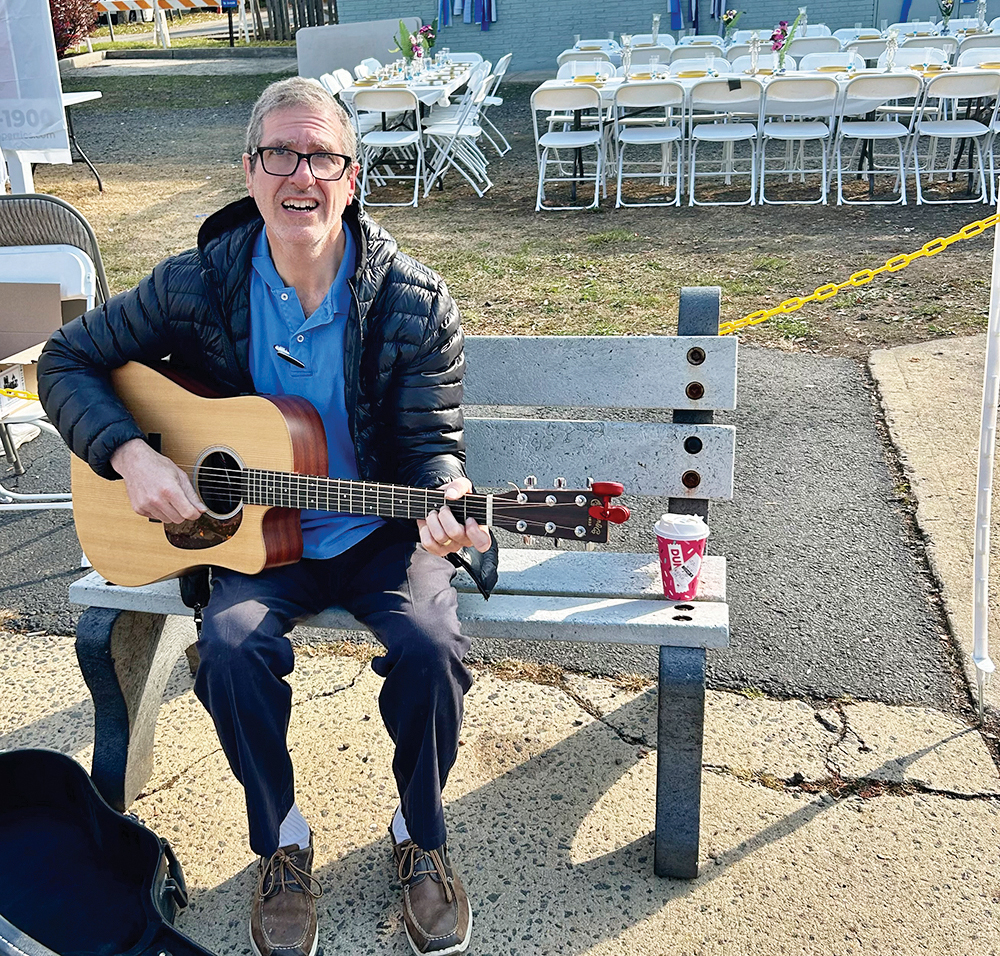 More than 500 people from Highland Park/Edison and the surrounding communities gathered at the corner of Raritan and South Second Avenues at 4 p.m. on Friday, Nov. 3 to view the Empty Shabbat Table representing the more than 240 people kidnapped from Israel on Oct. 7 who are not home to join their families on Shabbat. The display, organized by Central Jersey Stands With Israel and supported by the Borough of Highland Park, had tables set with tablecloths, place settings, cups and flowers — with highchairs, booster seats and a wheelchair, to signify the broad spectrum of the missing.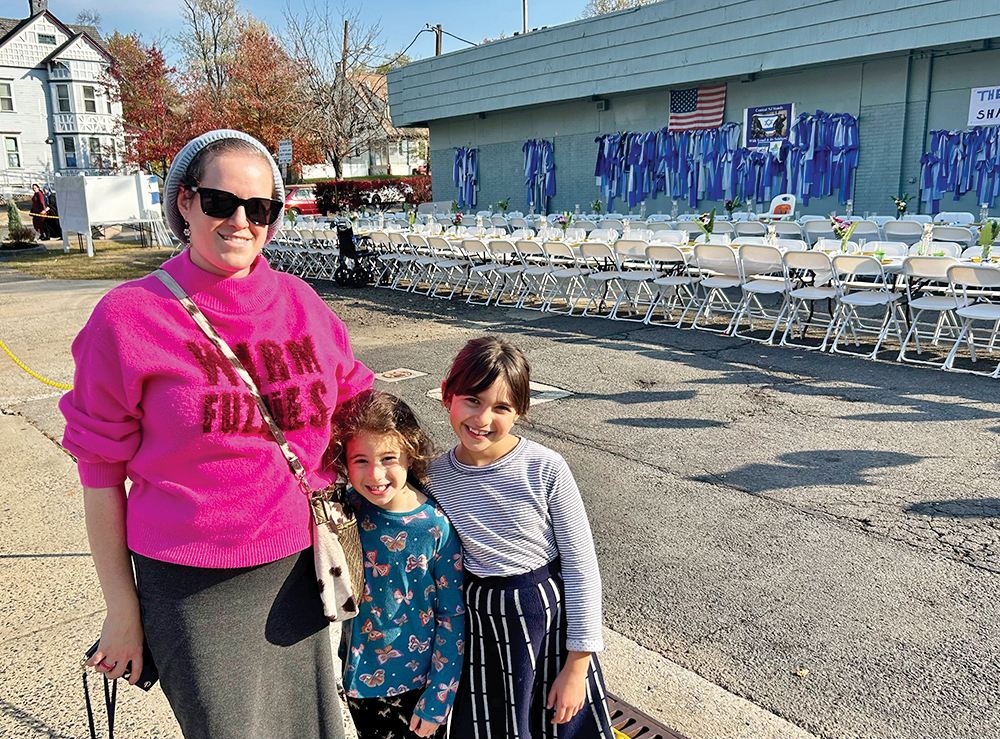 The program was brief due to the onset of Shabbat. The event began with a welcome from event co-organizer Josh Fine and continued with a moving description about those who are missing from Andrew Getraer, former executive director of Rutgers Hillel, and the singing of "Shalom Aleichem: led by Avi Maza. A reading of the names of the kidnapped was done by a cross-section of community members, including ambassador and former mayor of Highland Park, Meryl Frank; Highland Park Mayor Elsie Foster; several community rabbis; and others. Following a recitation of Misheberach, the event ended with the singing of "Hatikvah." People were encouraged to return and see the table during the remainder of the weekend.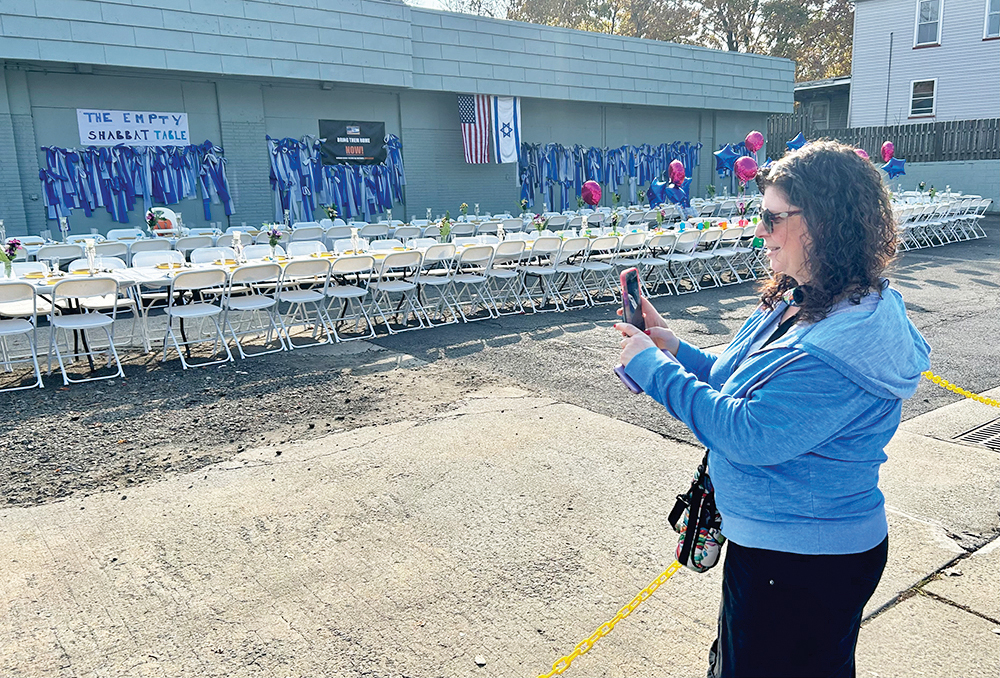 Highland Park council member Matt Hale described the event as an "amazing display of community."
Rabbi Ronald Schwarzberg, rabbi emeritus of Congregation Ahavas Achim in Highland Park, said he was "proud of the community for taking on the initiative to demonstrate support for Israel and visibly present some of the devastation that occurred on October 7 and why it is critical that Israel eradicate Hamas."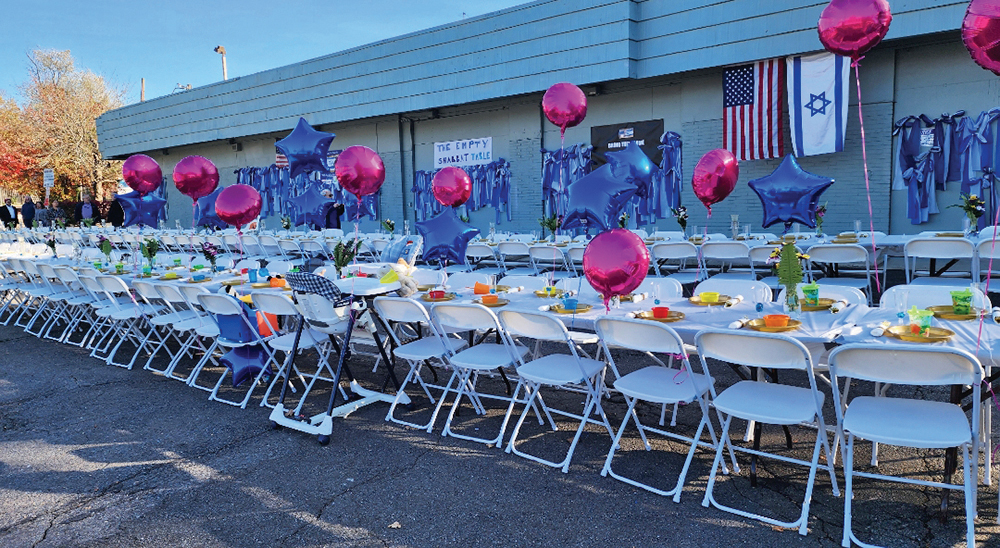 The event organizers noted that anyone who was approached to set up the tables or donate money for the 24-hour security to protect against vandalism was eager to help. Posters of the missing had been torn down within hours at the same location earlier in the week.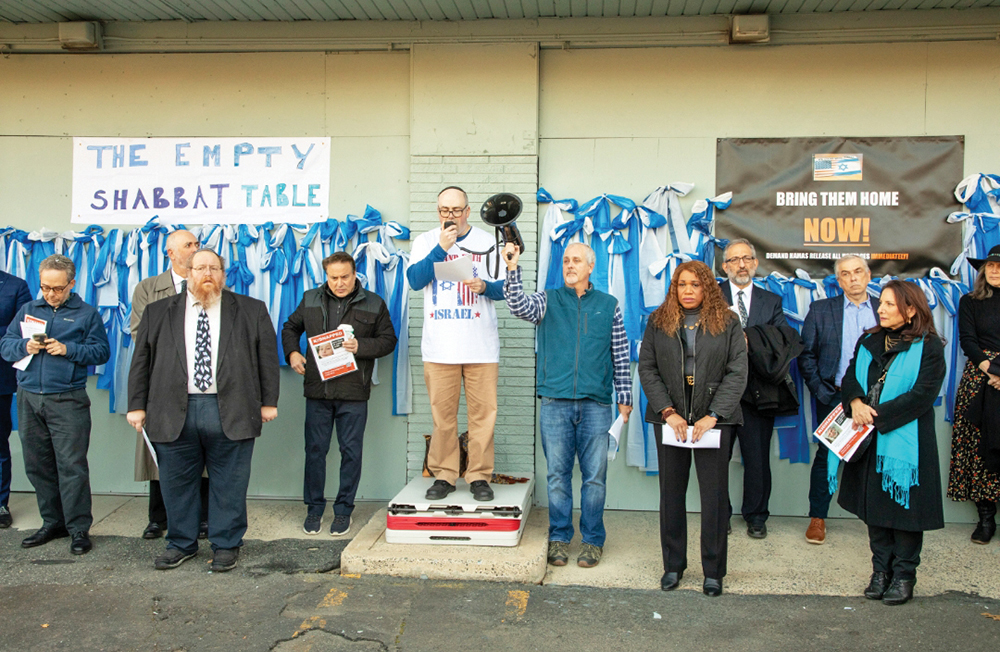 Over the 48 hours the display stood, dozens of Jewish community members detoured from their usual routines to visit the site. An informal group met at the display on Shabbat afternoon to sing zemirot. Two families went to the display right after Shabbat to say Havdala at the location. On Sunday morning someone brought a guitar there to play and sing, and mothers brought their children to witness the display.
The organizers thank Foster, who was instrumental in obtaining the use of the vacant former gas station property from its owner, Edgewood Properties. Thanks also go to sponsors Miller's Rentals and Glatt 27.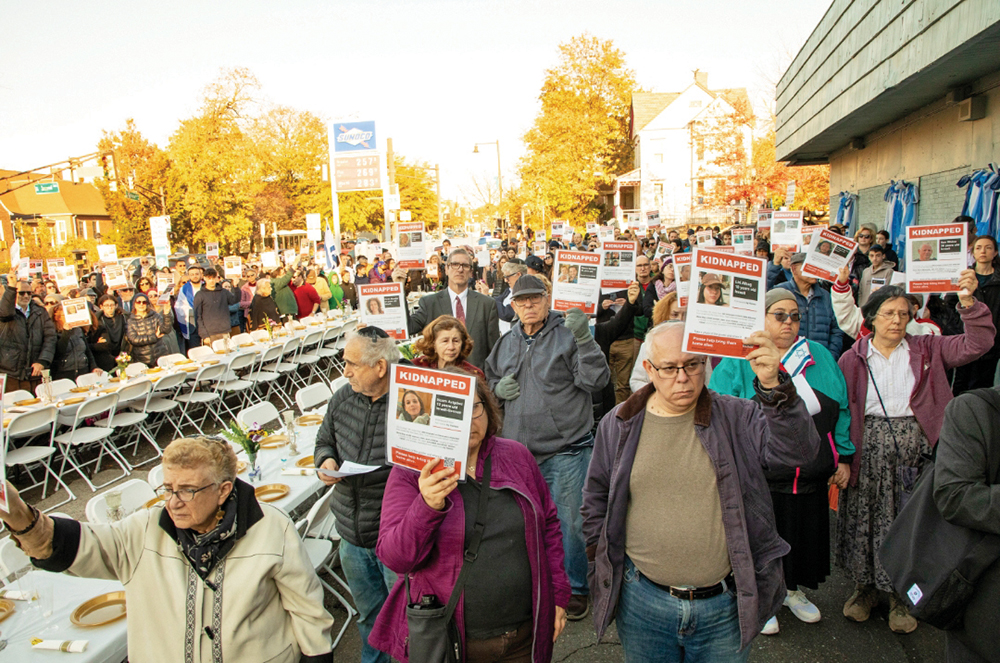 *Harry Glazer contributed to this report.
---
Deborah Melman is a staff writer at The Jewish Link.