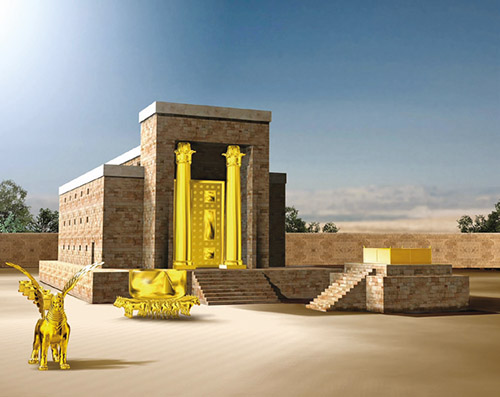 Learning in a classroom can be tough. In addition to the usual struggles, the information students are given is usually presented through books and abstract concepts, making it difficult to connect with the material.
VR Quest aims to change this by offering a new way of learning. By incorporating virtual reality, lessons can transform into real and tangible scenes that put students in the heart of their learning.
"Schools across the country have already been adding VR to their curriculum, and we would like to introduce the concept and the amazing benefits to the Jewish education world," Steve Fox, president of Fox Marketing Services, said. "We've partnered with VR Quest and HamiltonBuhl Corporation to hold an information seminar for educators on June 6 at 7 p.m."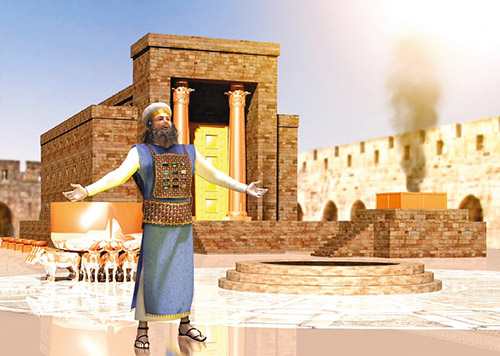 The session will be held in Paramus at Yavneh Academy. It will specifically focus on a special Jewish Studies VR package that will be offered in addition to standard STEM programs.
"VR is an evolution of the old ways of learning," Sheldon "Shelly" Goldstein, CEO of VCom shared. (VCom is the parent company of HamiltonBuhl, which is the distributor of VR Quest.) "With these programs, if a student is learning about the Beit Hamikdash, for example, they can actually use the model as a base and build the elements that are found inside. With the headset on, they'll literally be able to walk around and see all the things they're learning about."
Warren Black, the founder of VR Quest, will speak at the seminar. In addition to sharing details about the various ways virtual reality can be implemented in the classroom, he will also give a demonstration on the latest Jewish studies offerings.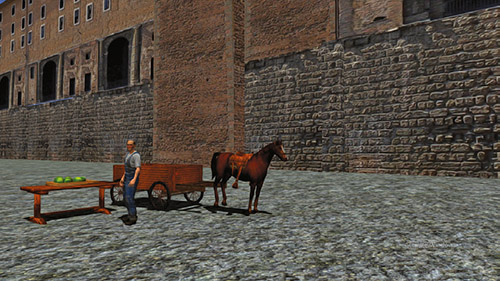 "The programs are jaw-droppingly incredible," Eva Lancaster, president of HamiltonBuhl, said. "It can be so lifelike and real that you truly feel like you're there in the moment. If you're in the woods you'll hear crickets chirping, the wind blowing. I was once told by a student that it's like Minecraft, but better."
VR Quest uses cutting-edge technology to deliver the experiences. In addition to the lessons that have already been built, there are options for students to build their own scenarios and experiences using the technology. The program allows for creating scenes and adding buildings and other elements as well as characters with dialogue.
"Students work together in small groups and collaboratively build on their story," Fox explained. "Doing so encourages independent learning, and allows them to tap into their creativity to explore their potential. It's the ultimate form of experiential learning."
In addition to VR being used in the classrooms, VR Quest is hoping to integrate the technology into summer camps and Jewish youth organizations who can use it as part of their teaching. All Jewish educators are encouraged to attend the seminar.
"There's no cooler experience than building a world in VR and then stepping into it," Lancaster continued. "You can hear about things all you want, but when you're actually there and can see it for yourself, that's where I feel the true magic is. And to think how mind-blowing this kind of stuff would have been even just 10 years ago, but the technology has evolved to a degree that you really have to see to believe."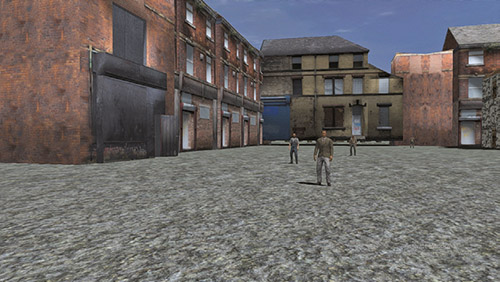 Some examples of the scenarios already built in the VR Quest Jewish Studies library include the Beit Hamikdash and the Kotel. Additional templates are expected to be released in the future.
Yavneh Academy was first introduced to VR Quest by the Northern New Jersey Holocaust Memorial & Education Center, which Fox co-chairs. The school has been using VR in their Holocaust studies for the past two years, with students building a variety of VR experiences including a ghetto, a concentration camp, and an Elie Wiesel experience.
"Yavneh Academy students have embarked on a remarkable project, using VR Quest, virtual reality software as an immersive tool to create experiences based on the story of their annual Holocaust play," Jason David, Yavneh's director of technology and curriculum design innovator shared. "The VR program has empowered students to go from consumers of information to creative producers and educators themselves through their creativity and technical skill set. By leveraging the power of VR, students used the emerging technology to connect our generation to our past through problem-solving and collaborative skills. This innovative approach has not only deepened their understanding of the Holocaust but also allowed them to become active participants in the preservation of history."
If you are a Jewish educator or camp administrator and would like to attend the June 6 seminar, RSVP by emailing Steve Fox of Fox Marketing Services at [email protected] or by going to foxmarketing.com/virtual-reality-educational to register. You must RSVP prior to attending this event. For more information, call (201) 692-8600.
Adam Samuel is a journalist from Teaneck. He blogs at www.adamssoapbox.com.