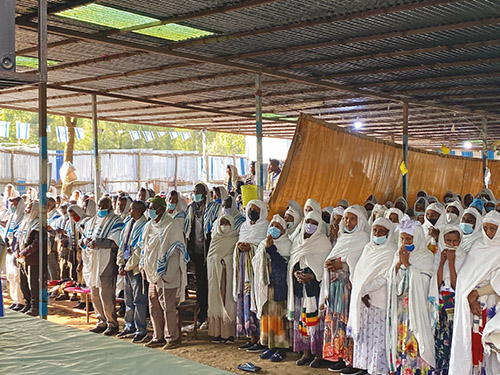 On Thursday evening, April 27, at the Teaneck Cinema on Cedar Lane, Jewish Federation of Northern New Jersey (JFNNJ) will bring to our community the award-winning film "Exodus 91: The Untold Story of Operation Solomon." The film, a hybrid of documentary and dramatic narrative produced by OpenDor Media, explores the 1991 heroic rescue of nearly 15,000 Ethiopian Jews from a country collapsing under famine and civil war.
Many will recall the amazing and covert efforts that mobilized the global Jewish community to support the heroic Ethiopian aliyah of "Operation Solomon." JFNNJ, then UJA Federation of Bergen County and North Hudson, played a key role in this story, participating in the special emergency campaign to raise $35 million with Jewish Federations of North America and several global partners.
Israeli diplomat Asher Naim was sent to Ethiopia to negotiate the release of the Jews. Working with Ethiopian-Israeli colleagues who themselves immigrated to Israel a decade earlier, he had to tread carefully between the many challenges that arose while the fiery issue of "Zionism Equals Racism" was raging within the walls of the United Nations.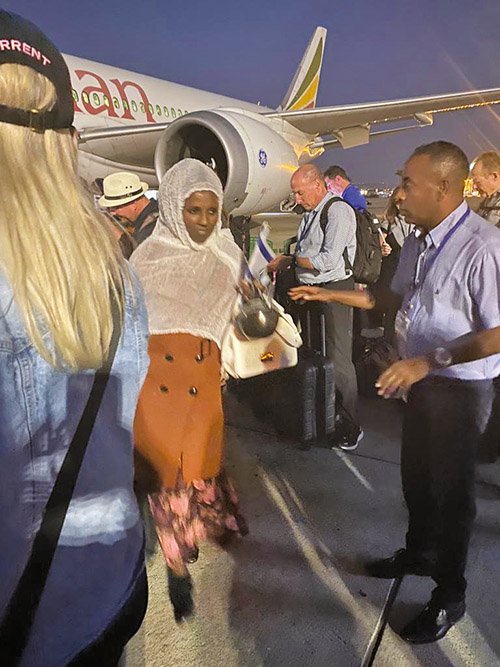 Naim was determined to assist the Ethiopian Jews he had rescued after their arrival in Israel. As Ethiopia was his last diplomatic mission, he and his wife, Hilda, devoted themselves to setting up academic scholarship funds for young Ethiopians so that they could pursue higher education and enter the Israeli workforce with full credentials.
Ari Naim, son of Asher Naim and a resident of Tenafly, is acquainted with the work of the JFNNJ and Robin Rochlin, managing director of its endowment foundation for the past 12 years. When Ari and brother Gideon decided to create a film about their father's key role in Operation Solomon as a tribute to his memory, Ari contacted Rochlin for help in the dissemination of the film. It was decided that the film would serve as a highlight of local celebrations of Israel's 75th anniversary.
Asher Naim's story is one of immigration that resulted in huge success.
His parents were born in Libya but were forced to immigrate to Israel as the threat from Mussolini grew. The family settled in Yafo, and Naim served in the IDF during the War of Independence in 1948. Soon realizing that without an education few opportunities for advancement would come his way, he moved north to Jerusalem. While attending law school, Naim worked as a wall plasterer in the building housing the Foreign Ministry. Some officials took note of his potential and invited him to join the Foreign Ministry after finishing law school. His first assignment was to Japan. But he was not to go alone; his American girlfriend from Boston, whom he had met while she was studying at Hebrew University, agreed to be his wife and join him on his first adventure.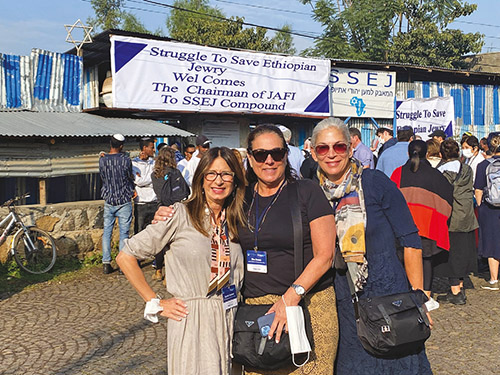 During their assignment in Nairobi, Kenya, the Naims were expecting their third and last child. They appealed to then-Israeli Foreign Minister Golda Meir to allow them to return to Israel so their child would be born a sabra. They were granted permission to return, and son Gideon was born in Israel.
The family spent several years on assignment in Pennsylvania where son Ari attended Drexel College. Now he and his family reside in Tenafly where their two sons attended the Solomon Schechter School of Bergen County.
The senior Naims lived in Nayot in Jerusalem, behind the campus of Hebrew University. Asher Naim passed away in 2016, leaving his widow, now 90, who volunteered for many years as a docent at the Israel Museum and still tutors English in her spare time.
For Ari and Gideon Naim, the idea for the film was that it would serve as a memorial tribute to their beloved father, who rose from an immigrant to serve as a devoted member of Israel's prestigious Diplomatic Corps. The director of the film, Micah Smith, expanded its theme to explore the mission from multiple political, ethnic and human lenses, leaving the viewers with more intriguing questions than simple answers.
According to Rochlin, the evening of April 27 will begin with a festive dinner for the JFNNJ's Circle of Partners, those individuals and families who have been supporting the organization for the past 25 years or more, as well as members of Federation's Endowment Dor L'Dor Society and Donor Advised Fund holders who will be invited to attend the sumptuous pre-showing dinner to be held at Noah's Ark Restaurant, in close proximity to the theater.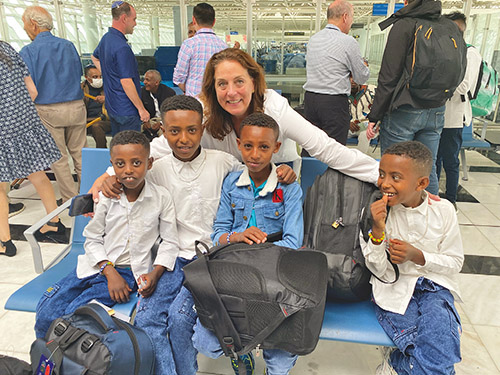 The Teaneck and surrounding communities are invited to attend the film, which will be screened at 7 p.m.. After the showing, Ari and Gideon Naim will be present to participate in a Q&A.
"Exodus 91" premiered on September 5, 2022, at the House of Tolerance Film Festival. Since then it has been screened at film festivals in Texas, Alabama, Florida, North Carolina, Colorado, Georgia, Illinois, Montreal and of course, Israel.
Smith, the director, is an award-winning filmmaker whose work has been featured on Netflix and screened at international film festivals, the U.N., the British Parliament and the U.S. Congress. His feature-length documentaries have focused on human rights and environmental awareness.
OpenDor Media has created films of Jewish content since 2009. The nonprofit organization brings Jewish stories, values and ideas to life for global audiences of millions, utilizing today's most popular and far-reaching digital platforms. Through its film and TV divisions, OpenDor Media has presented the award-winning documentaries "Beneath the Helmet," "Hummus! The Movie" and "Sustainable Nation." Its digital edutainment brands, Unpacked and Unpacked for Educators, provide short videos on YouTube, Instagram and TikTok, as well as digital resources that reach educational institutions around the globe.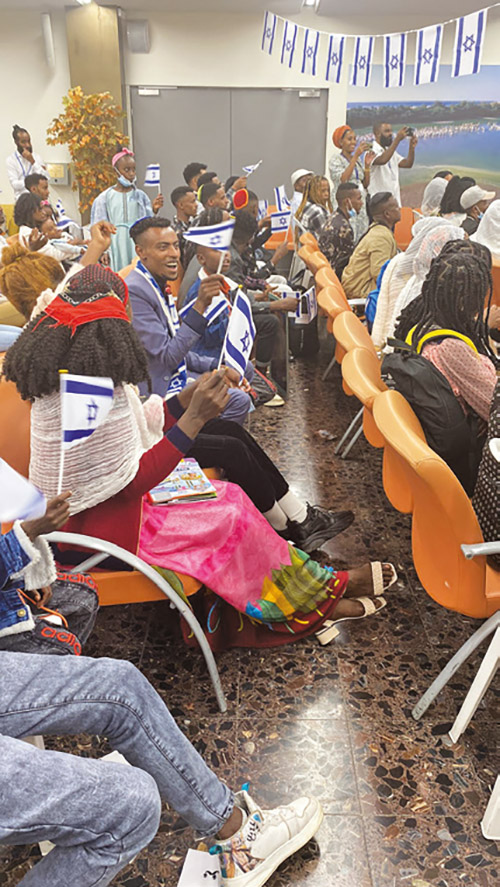 To purchase tickets to "Exodus 91," go to jfnnj.org/israel75/. Learn more about the film at https://exodus91.com
By Pearl Markovitz