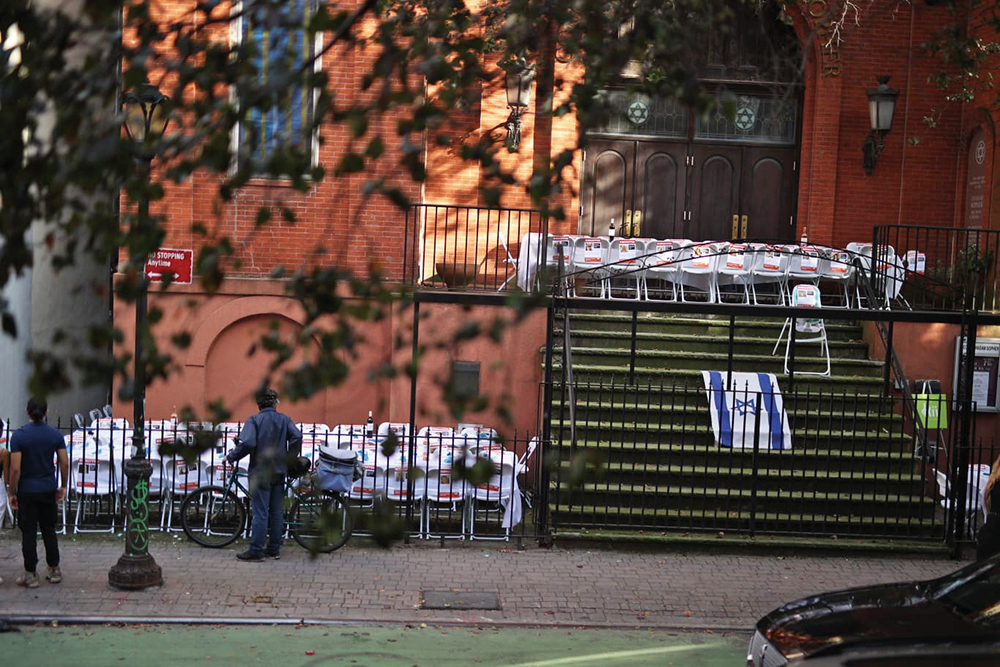 Kii, a nonprofit providing young Jewish professionals with dynamic social and educational programs in Manhattan, extended its gratitude to the community members who joined them this past Friday night for a poignant dinner and "Empty Chair" vigil held at Congregation Chasam Sopher in New York City, an event that left an indelible mark on the hearts of those in attendance.
The evening, dedicated to raising awareness of the plight of the 240 hostages being held by Hamas as symbolized by 240 empty place settings, was described as harrowing, emotional and powerful. As the community gathered, the shared sentiment emphasized the crucial nature of being together in these challenging times, offering comfort and fostering unity as a pathway to victory.
Kii solemnly hopes for the swift, safe and immediate return of their brothers and sisters and continues to pray for the safety and success of the IDF and all of Israel. The event was documented with heartfelt photos taken before Shabbat, capturing the raw emotions and solidarity of the community.
In an effort to raise awareness globally, Kii is urging attendees and supporters to share these photos on their social media platforms. The aim is to shed light on the pain and suffering of the hostages, emphasizing that behind the statistics are real people — grandparents, babies, fathers, mothers, young and old. Supporters are encouraged to tag @Kii_NYC to amplify the message and share the experience with thousands of others.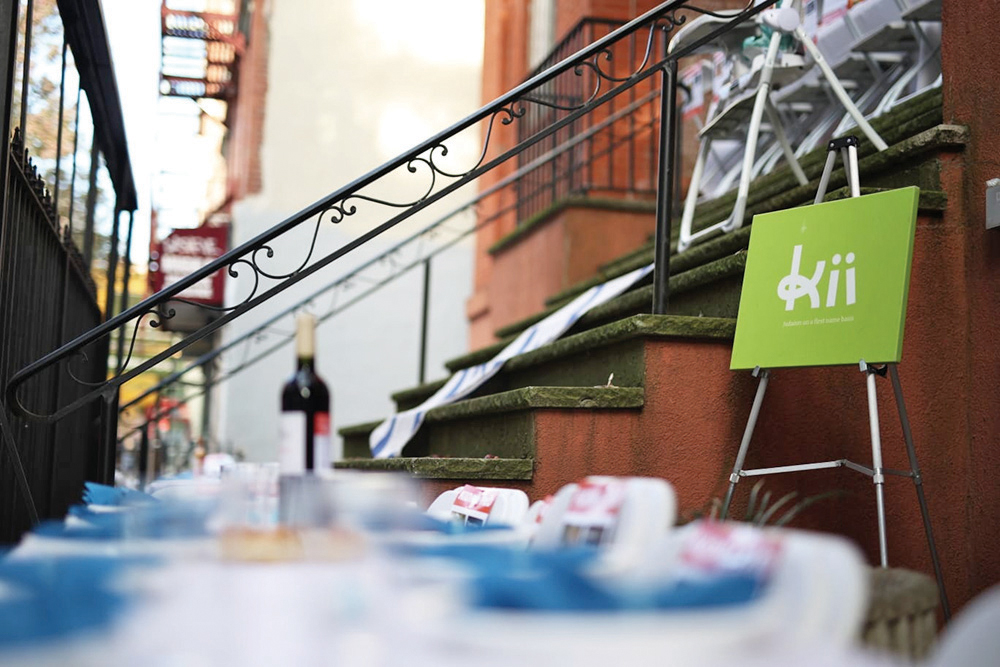 Attendee Jeremy Mason said, "Coming together for a Shabbat dinner during those difficult times made us realize the power of a community. Hearing from Liat Mayerfeld, the co-director of Kii, speaking about our response of adding light and love to these dark times left me with a clear mission and drive going forward."
Rabbi Moshe Mayerfeld, co-director of Kii, said "Kii is based in the heart of the Lower East Side in Manhattan. We were blessed to be able to connect with our friends at Chasam Sopher Synagogue who have a very visible public space that we were able to use to set up the vigil. The reaction of the local community was heartwarming. People stopped to share support, comfort and prayers."
Kii expresses gratitude for the overwhelming support received and welcomes further ideas, suggestions or offers of assistance. Kii believes that collective efforts can make a significant impact in raising awareness and bringing about positive change. Looking ahead, Kii anticipates sharing more events and positive moments in peaceful times.
For media inquiries or additional information, contact [email protected].