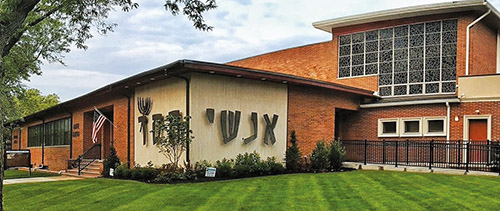 Noting both present-day successes while recognizing the legacy of a pivotal former religious leader is the theme that Congregation Anshe Chesed of Linden, New Jersey has chosen for its annual dinner, on Sunday May 7. The shul will both celebrate its growth over the past few years while also marking the 20th yahrzeit of Rabbi Steven Dworken, the much beloved rav who led the shul from 1977 until his retirement from the pulpit in 1999.
Congregation Anshe Chesed is now led by Rabbi Yossi Katz and Rebbetzin Emma Katz, a young couple with three young sons, lots of experience in Jewish education, and boundless energy.
Rabbi Katz studied for three and a half years in Yeshivat Kerem B'Yavneh in Israel, received semicha from the Rabbi Isaac Elchanan Theological Seminary of Yeshiva University (YU) and a master's in Jewish philosophy from the Bernard Revel Graduate Graduate School of YU. He previously served as a fellow in the YU Torah Mitzion Kollel in Chicago. He serves as a chaplain with the Linden Police Department.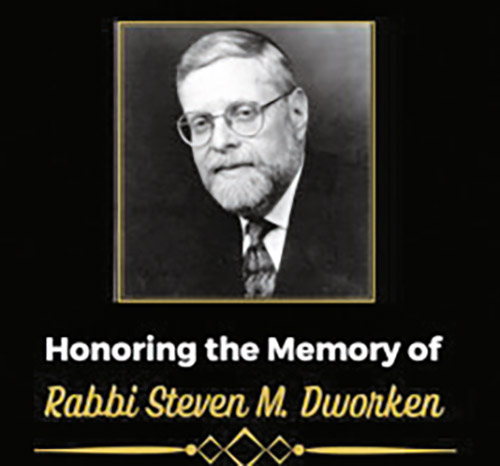 Rebbetzin Emma Katz attended Michlelet Mevaseret Yerushalayim (MMY) in Israel, received a bachelor's degree in Jewish studies and education from Stern College, and a master's degree in Jewish Education from the Azrieli Graduate School of Education and Administration. She has taught at Shulamith High School for Girls in the Five Towns, Bruriah High School for Girls in Elizabeth, and the Ida Crown Jewish Academy in Skokie, Illinois. She is the director of NILI, the Chicago Institute for Women's Learning, part of the YU Torah Mitzion Kollel.
Under the Katzs' leadership, the shul boasts a burgeoning array of activities for its growing membership (now 115 family units), including a Sunday morning breakfast and shiur, Thursday lunch and learn, a monthly YU speaker series, scholar-in-residence shabbatons, a Shabbos Mevorchim women's shiur, parent/child learning events, a communal Purim seuda, social activities for women such as sushi making and challah baking, and more. The shul is also poised to launch a Semichas Chaver program within the next few weeks.
One of the features of the Linden community that supports the growth of the shul is its easy proximity to plentiful Jewish amenities in town or in nearby towns, such as day care at the YM/YWHA of Union County in Union and in-home options in Linden, a state-of-the-art mikvah in Anshe Chesed that was inaugurated in 2015, three kosher restaurants in Elizabeth, two kosher cafes in Linden, a kosher bakery in Union, kosher restaurants in Springfield and Union, yeshiva elementary and middle schools in East Brunswick and Edison and Elizabeth, yeshiva high schools in Edison, Elizabeth and Livingston, and kosher grocery stores in Clifton and Passaic.
While Anshe Chesed savors its growth in membership and engagement, the shul is also very mindful of the sacrifices of prior leaders who built the foundation for present-day successes. And one outstanding prior spiritual leader was Rabbi Steven Dworken, who passed away unexpectedly in January 2003 while serving as the executive vice president of the Rabbinical Council of America (RCA).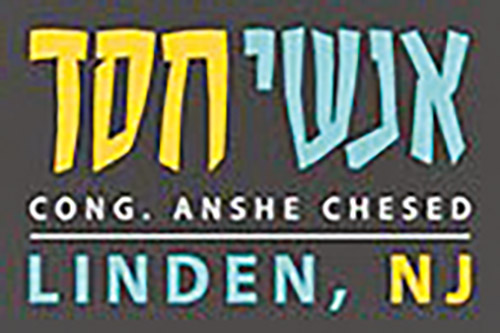 Charles Winetsky, a real estate lawyer who grew up in Linden and whose family has been members of Anshe Chesed for decades and have lived there since 1986,
recalled serving on the shul's rabbinic search committee in 1976 when the prior rabbi, Rabbi Aharon Shapiro, made aliyah. He remarked that when the committee interviewed Rabbi Dworken, they were immediately struck by how personable and genuine he was, recalling that he pulled out his wallet and showed the committee members pictures of all of his family members. The committee knew that he would be a great fit with the shul.
"He was a real people person," said Winetsky, a past president of the shul. "He treated our members like family and we treated him and his family like our family. He had this ability to establish rapport with the old and the young, with the religious and the nonreligious, and with Jews and non-Jews." Winetsky recalled Rabbi Dworken's capability to persuade teens and 20-somethings to consider observing Shabbat and to encourage parents to send their children to yeshivot. He recalled that Rabbi Dworken was known to cry with families at funerals and to exhibit great joy at family simchas.
"He was genuinely concerned for everyone he knew," said Winetsky. "He had more friends than anyone I ever knew. And he kept in touch with them."
Winetsky's fond impressions of Rabbi Dworken are shared by many others, who have submitted testimonials for the shul's dinner journal. In one such testimonial, Dr. Elliot and Sandye Rudnitzky state: "I knew you first as Steve, during our days together at YU. Years later, we reconnected when you became Rabbi Dworken at Anshe Chesed. You were there for our family simchas and our family losses. You were there for our laughter and our tears. It has been 20 years since you have been in Gan Eden, but I still enjoy old videos of my family simchas and enjoy watching you officiate as our very special Rabbi. Steve, rest in peace."
This impression of Rabbi Dworken was echoed in the obituary published by the Jewish Telegraphic Agency (JTA) on January 14, 2003, in which Rabbi Tzvi Hersh Weinreb (then executive vice president of the Orthodox Union) remarked: "He knew how to use the phone. He was always in touch with people. He was a man who touched everyone in the Jewish world." He added that, in Dworken's role at the RCA, "He was a rabbi's rabbi. Hundreds of rabbis looked to him for advice. He believed in the American rabbi and his cause was helping rabbis do their jobs."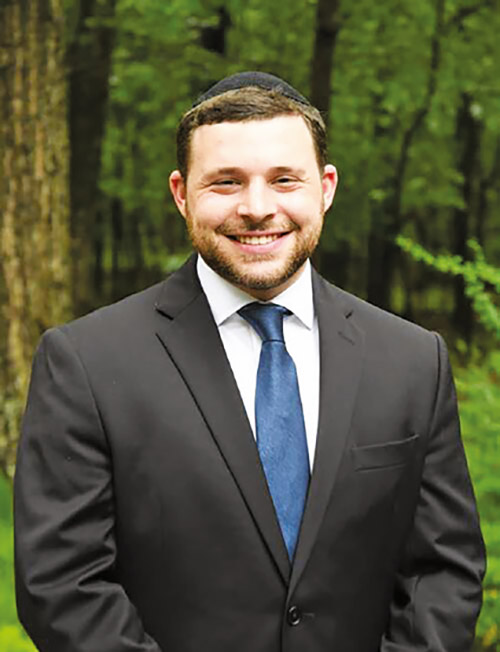 The JTA obituary noted that 1,000 people attended Rabbi Dworken's memorial service in an auditorium at YU, including "hundreds of rabbis from all denominations and from all over the country." The service included the reading of personal greetings from the chief rabbis of Israel and the United Kingdom.
"Rabbi Dworken's love of klal Yisrael helped build the Anshe Chesed we know and love now," said Rabbi Katz. "His impact continues to be felt in our shul and in the larger Jewish world. For this reason, we are so proud to launch the newly established Rabbi Steven M. Dworken fund at Congregation Anshe Chesed, which will build on Rabbi Dworken's legacy of community and achdut, and direct monies to help families in need."
"Our shul draws on a rich tradition, and Rabbi Steven Dworken was a pillar of the community," said Andy Van Houter of Linden, president of Congregation Anshe Chesed. "I periodically meet people who ask me: 'Where do you live?' When I tell them I live in Linden, they say, 'Oh, that's Rabbi Dworken's shul.' His legacy is still felt, to this day. I'm excited to build on Rabbi Dworken's legacy and look forward to the bright future that Anshe Chesed is creating."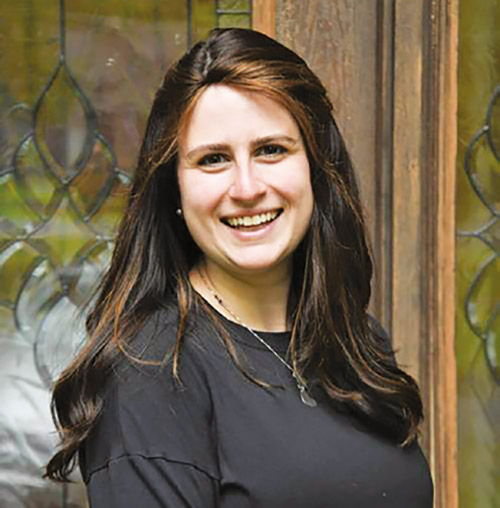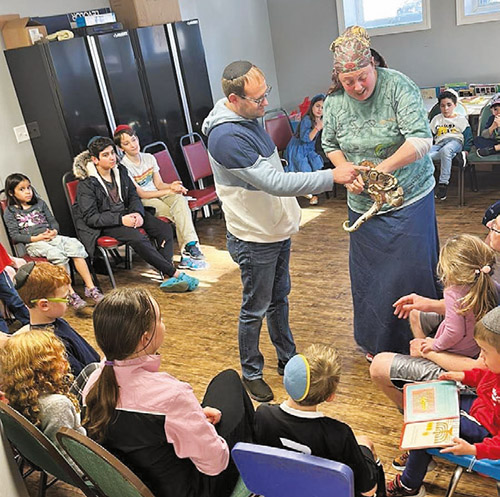 The Congregation Anshe Chesed Annual Dinner will be held in the ballroom of the shul, starting at 6:30 p.m. on Sunday, May 7. For more information on the dinner, the Rabbi Steven M. Dworken fund and the shul, please see: bit.ly/acdinner23 or call the synagogue office at 908.486.8616. Dinner reservations and contributions to the tribute journal are requested by Sunday, April 23.
By Harry Glazer