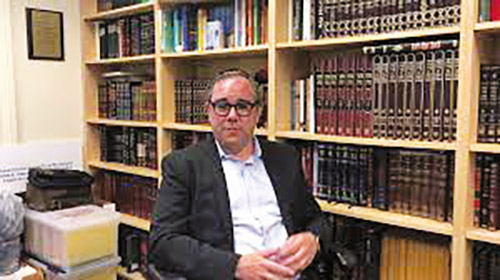 Last month, Congregation Etz Chaim of Livingston held a unique Shabbat experience as it welcomed the heads of school from Golda Och Academy and Joseph Kushner Hebrew Academy/Rae Kushner Yeshiva High School.
The Friday night dinner, organized by Etz Chaim member Mindy Schall, a Golda Och parent, was catered by Zami Catering, and had about 150 people in attendance. It followed a discussion between Rabbi Daniel Nevins (Golda Och Academy) and Rabbi Eliezer Rubin (JKHA/RKYHS), facilitated by Etz Chaim's Rabbi E. Samuel Klibanoff.
The lively conversation was about the current state of Jewish education, the institutions represented, and the bright future ahead for all of the above. "We also spoke about how schools are preparing our students to face the current challenges in the world today, particularly when it comes to the antisemitism that is rampant today," Klibanoff said.
"This was an opportunity to highlight our excellent Jewish day schools in the area and to show achdus," Klibanoff added. "It's hard to think of another shul that could host such an event since we have a natural nexus point between the two schools."
The dinner and discussion, which was organized and sponsored by a host of families involved in both the schools, brought out equal numbers of Kushner and Golda Och families, as well as some families whose children attend public schools.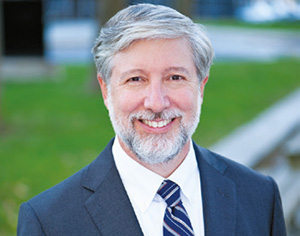 The Shabbat Kiddush was sponsored by the Greater Metrowest Day School Initiative of the Jewish Federation of Greater MetroWest, which supports the four local Jewish day schools in the areas of academic excellence, affordability and sustainability.
"Collaboration between the schools is a central value in each of our areas of focus," said Rebecca Hindin, director of The Greater Metrowest Day School Initiative. "So we support any opportunity to showcase and enhance the collaborative spirit, as we saw in the coming together of these two day schools for the Shabbat in December."
By Talia Liben Yarmush