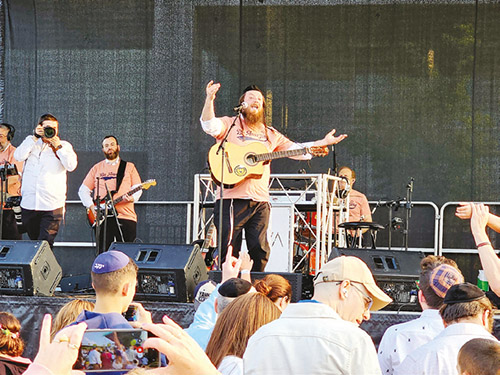 A multigenerational crowd gathered at LifeTown in Livingston as the afternoon drew to a close on Lag B'Omer, united in their support for the event's organizers, Hatzalah of MetroWest and Friendship Circle, and eagerly anticipating the entertainment that was to come.
After a high energy opening by singer Shmuly Lieberman, Joey Newcomb came onstage, encouraging audience members to sing along. Dance circles formed, with young children on their parents' shoulders, and when he performed his iconic "Thank You, Hashem," every member of the audience was on their feet.
After an hour-long performance, the audience was not ready to stop, except maybe to take a break to grab hot dogs from Chickie's food truck. While they ate, Rabbi Zalman Grossbaum of Friendship Circle spoke, and encouraged some of the children to share a few words of Torah in honor of Lag B'Omer.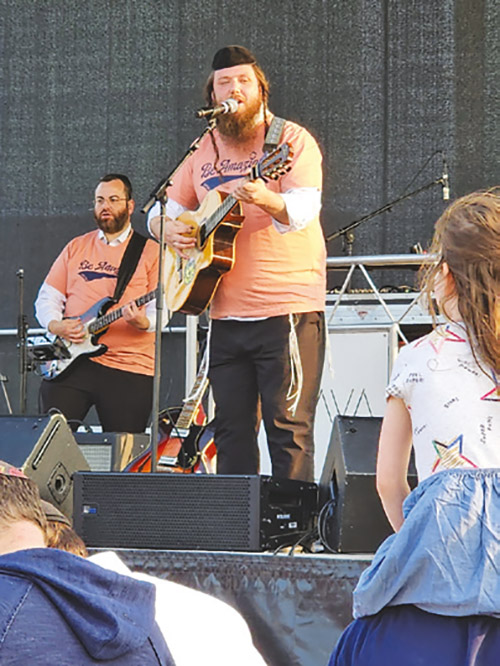 And then it was time for the final performer of the evening, Nissim Black, who performed all of his fan favorites, including "The Hava Song," "Mothaland Bounce" and, of course, "Hashem Melech," encouraging the entire audience to get up and dance.
The event was generously headline sponsored by Atlantic Health, with co-sponsors Chickies and the West Orange Fooderie.
By Jill Kirsch