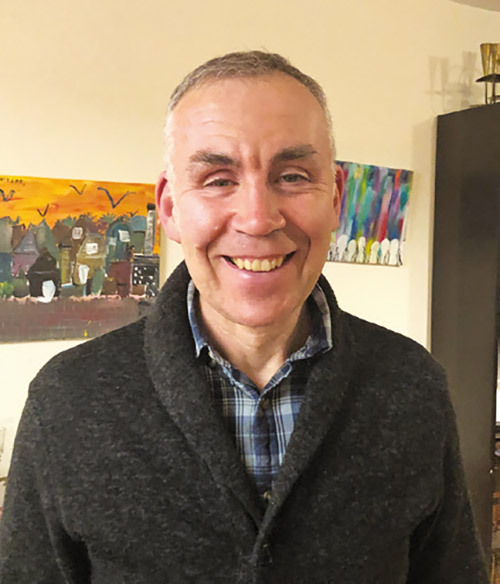 Chiropractor provides healing, relief in your home or office.
Marc Berkson, DC (doctor of chiropractic) has completed 19 marathons (two in Boston), and finished 68th in the 1988 New York City marathon. Berkson says, "My personal athletic achievements have given me insights about how to help people and ways people can care for and train their bodies."
Discussing what inspired him to enter the chiropractic field, Berkson related the following story: "Shortly after college I met a chiropractor at a 5K race near my home, and he asked me if I wanted to get adjusted. Even though I did not feel uncomfortable or in pain, I agreed. After the adjustment, I felt much better. Although I had realized there was nothing wrong with me and I was not in any pain, I noticed that I felt better in general, and it shifted my mindset on how I think about my body.
"As it turned out, two of my great-uncles were chiropractors during the 1940s and 1950s in New York, and the connection to them furthered my interest in this field. I realized that by looking at a whole person, studying nutrition, the brain and the body, I could help people heal and help others grow stronger."
Berkson adds to his sense of inspiration the allusion in Massecta Shabbos 147B6 to the probable existence of an early version of his profession, in the following statement: "No spinal alignment may be done on Shabbos," due to the prohibition of "building."
Berkson is passionate about his field of health care because he feels that chiropractors can make an important impact by focusing on prevention, rather than waiting to treat injury or illness. "Many studies have been done on the impact of preventive care," he said. "Workplaces that have on-staff chiropractors and who focus on employees' physical and mental well-being find their employees to be happier and more productive and take fewer sick days." He explained that chiropractic adjustments of the spine and extremities help the nervous system to function more optimally, so that people are able to perform more optimally, on a higher level, and are less likely to get sick.
In his 22 years of practice, Berkson notes that he has seen people transform by attaining resolution from their pain. "Watching the relief on people's faces when they no longer feel pain, seeing them stand up straighter or run faster are all things I have been blessed to witness."
Berkson discussed what is different about his approach versus going to a pain management center. "I focus on pain management by addressing what each individual patient needs and tailoring a plan accordingly. I take an individualized approach to the patient's needs using both modern and traditional techniques. I have been using FDA-approved cold laser therapy, without side effects, to treat pain and reduce inflammation. Utilizing cold laser therapy, which works on a cellular level, I am able to accomplish more in a short period of time to take the edge off, so people can heal more quickly.
"Another tool I use is percussion massage therapy. The percussor helps to relax muscles quickly, allowing the patient much more freedom of movement quickly. In addition to manual adjustment, laser and percussion, I work with the patient on incorporating stress management techniques, lifestyle changes and other ways that can assist in the process of healing."
Additionally, Berkson is trained in functional neurology, which addresses the brain and nervous system directly, facilitating a patient's ability to use their own natural strengths and weaknesses to promote healing and optimize performance.
Berkson employs functional neurology, which addresses cells on a mitochondrial level, together with cold laser, which aids cells in healing themselves.
One of the unique aspects of Berkson's practice is that patients don't have to come to an office; he comes to them. "I work around your schedule and treat you in the comfort of your home or office. Because I work independently, I am more able to be flexible and to tailor treatment to each patient."
For information or to schedule an appointment, contact Berkson via email: [email protected] or by calling 646-592-0226.