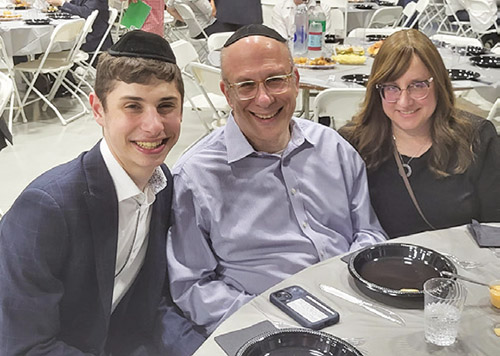 One of the beautiful traditions that MTA has is its annual Siyum and Seudas Predia. This event celebrates not only the completion of three mesechtos, (Makkos, Megilla and Gittin) by MTA talmidim, but everyone comes together as one yeshiva to celebrate their joint accomplishments in the yeshiva's Torah learning.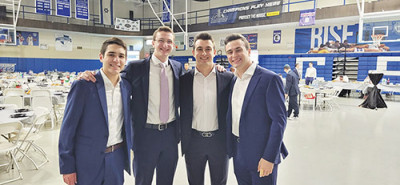 Parents and grandparents joined the talmidim to enjoy the evening as one cohesive group. Several talmidim took part in the siyum, a delicious dinner was served, with dancing, a kumzitz and divrei Torah to round out the night. All gathered were privileged to hear from Rabbi Dr. Ari Berman, who spoke about the powerful traditions rooted in the yeshiva, as well as its strong connection to Yeshiva University, and the rebbeim there. Rabbi Penner, the menahel of RIETS joined the event, making it that much more meaningful.
The Siyum and Seudas Preida is the highlight of the year at MTA, and the joy in the room was palpable. Students look forward to continuing this special tradition for many years to come.