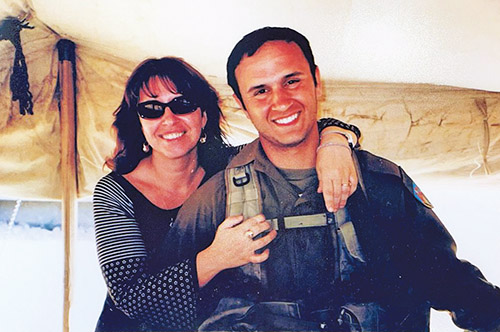 One of the more than 100 hesder yeshivot in Israel is the 100-student Bnei Akiva yeshiva, Nahar Deiah, located on a modern, state-of-the-art campus in the northern Israeli city of Nahariya. The Legacy Heritage Fund,which donated substantially to the construction of the yeshiva in 2013, dedicated the campus to the memory of Sgt. Maor Jan HY"D, a former student at the yeshiva, naming it Kiryat Maor.
A native of Netanya, Sgt. Jan was very active in the local Bnei Akiva chapter. Even while studying at Nahar Deiah in Nahariya, Jan was highly involved in Bnei Akiva activities. On July 13, 2005, during the Gaza disengagement, Jan was at the HaSharon Mall in Netanya passing out orange wristbands in support of the residents of Gush Katif. Tragically, he was targeted by a terrorist and lost his life at the tender age of 21. He left grieving parents, two brothers and a sister. He also left a wife expecting their first child, a daughter Yeshua, who was born one-and-a-half months after his death.
Jan was remembered by all as diligent, kind-hearted, radiant and modest. In the words of his bereaved mother, Evelyn, "Maor was always seeking out opportunities to help others. He considered it a zechut, a privilege, not an obligation, to get involved. One of his favorite life mantras was 'What is easy, do now. That which is more difficult will take more time, but can be done.'"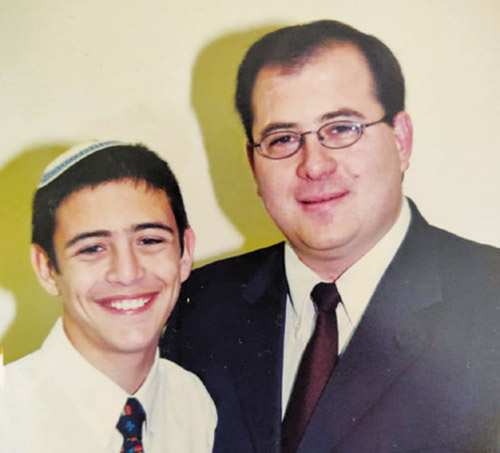 Rabbi Yeshayahu Meitlis, shlita, rabbi of the City of Nahariya and rosh yeshiva of Nahar Deiah, established the yeshiva as a center of Torah learning as well as a hub of chesed and security. The yeshiva students, who come from all over Israel, conduct bar and bat mitzvah celebrations for the city's young people. In addition, the yeshiva operates a Chesed Center with a store that provides food for 120 needy families each week, and distributes Shabbat meals to hospitals, including the expansive Medical Center of the Galilee. In consideration of the yeshiva's location on the northern border, the yeshiva students are trained as a response team for security events and any local events requiring civilian assistance, as during the flooding of the Gaaton stream. The yeshiva students also volunteer at Hashomer HaChadash, an organization which protects Jewish farmlands against outlaws who threaten the local farmers and destroy their lands. The yeshiva students arrive in the evening and remain vigilant all night which provides peace of mind to the landowners.
Since the beginning of the war between Russia and the Ukraine, over 1,200 refugees were absorbed into Nahariya in cooperation with the Nahariya Absorption Department and the Jewish Federation of Northern New Jersey, which has adopted Nahariya as its sister city. The immigrants have been recipients of gift cards to use at the yeshiva's Chesed Center which provide them with food and hygiene products.
Yehuda Lanzkron is a real estate developer turned fundraiser for nonprofits throughout Israel. His pivot to fundraising came as a result of a tragic loss to his family, he explained. Twenty-two years ago, his brother Naftali BenZion, then age 13, was targeted in a terrorist attack on his way to yeshiva in Kedumim. Lanzkron was intent upon raising needed funds for organizations throughout Israel which provide for families of victims of terror, as well as those beset by financial, as well as physical, challenges. Also in response to the family tragedy, a cousin in Boca Raton, Rabbi Joshua Fass, took upon himself the founding of Nefesh B'Nefesh, the global Aliyah organization that has assisted over 75,000 people over the past 22 years in making the momentous move to Israel.
Lanzkron has taken an interest in Nahar Deiah on its Kiryat Maor campus and now includes the yeshiva among the organizations which he promotes. The campus holds special meaning for him as it is dedicated to a courageous fallen soldier. His focus is trying to assist the yeshiva in its many chesed projects and its goal of providing 100 additional local families with credit cards to the Chesed Store.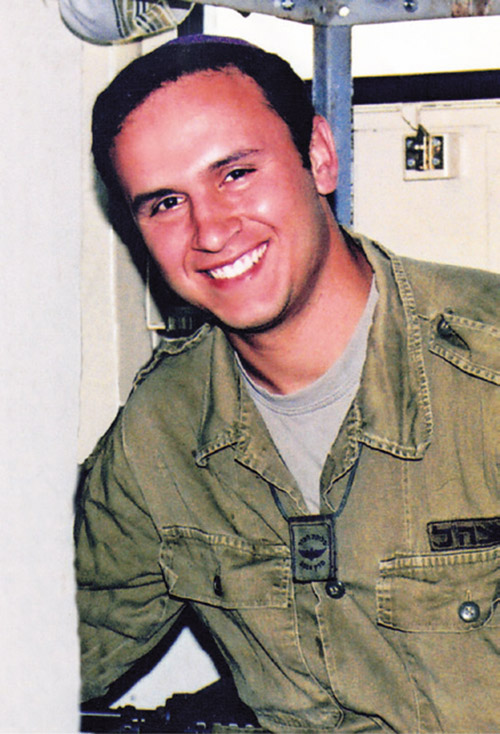 Lanzkron was in contact with local officials at the Jewish Federation of Northern New Jersey, as well as community leaders and school principals in our area, about arranging occasions at which the Nahariya Yeshiva and its many chesed activities would be brought to the attention of the local Orthodox Jewish communities.
Lanzkron will be coming to the community after Pesach with Evelyn and Yossi Jan, Maor's parents, his sister Oriyah who was born after his passing, and a friend, Dvir Dimri, a sergeant who served alongside Maor in the Givati Unit of the IDF. On the Shabbat prior to Yom Hazikaron, April 21-22, Lanzkron and the family will be speaking at Rinat Yisrael, Keter Torah and Bnei Yeshurun, on behalf of the yeshiva. On Motzei Shabbat, at a parlor meeting in Teaneck, Evelyn Maor will present the beautiful paintings she began creating after Maor's death, which she based upon the breathtaking photographs taken by her son, capturing his love for the world of nature. The proceeds from the sales of the paintings will go toward the projects of the yeshiva. A second parlor meeting will be held in Englewood on Motzei Shabbat, April 29, at which the paintings will again be offered for sale.
During the week that the group will be in our community, they will be participating in the Yom Hazikaron/Yom Ha'atzmaut programs at the Rodda Center and Votee Park, and speaking at Ben Porat Yosef and five other local schools. On their second Shabbat, April 28-29, they will speak at two shuls in Englewood which will round out their 16 events in the community.
Lanzkron is passionate about creating a mutually beneficial relationship between the Bergen County and Nahariya communities. He shared, "Many of us think of Nahariya as a seaside resort. In truth, because of its vulnerable location on the border of Hezbollah territory in Lebanon, Nahariya has attracted a population with limited resources. There are many pockets of poverty in the city which are being addressed by the outreach and chesed of the yeshiva. The Ukrainian refugees have added greatly to the needs of the city. I feel that the connection between the communities of Bergen County and Nahariya creates a mutually productive and meaningful bond between those in need and those who know the meaning of giving to others not as fortunate as they were blessed to be. Furthermore, we are coming to Bergen County at an especially crucial time in the Jewish calendar. We will be marking two of the lowest points in our history, the Shoah, and Yom Hazikaron, followed by one of our most joyous times, the celebration of the 75th anniversary of the establishment of our homeland in Israel. We represent relatives of those who have fallen victim to our enemies 'al kiddush Hashem,' by sanctifying God's name. We invite you to come out to at least one of our 16 presentations during our visit and support us in our mission to memorialize our heroes and to support our vulnerable population. We very much look forward to greeting you in person."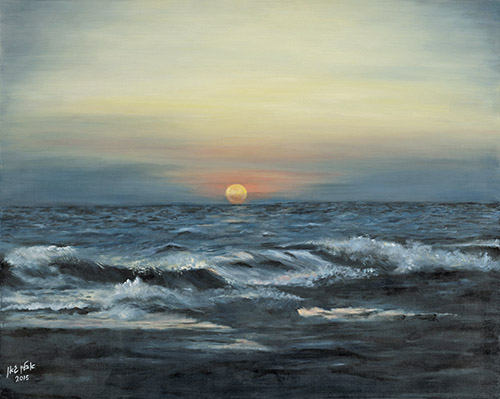 To donate to Yeshiva Nahar Deiah and help them in their many chesed projects, go to www.afonahariya.com
Join the representatives of Nahar Deiah in Teaneck on Saturday night, April 22, at 9 p.m., at the home of Etti and Jordan Stavsky, 532 Churchill Road, for a meaningful evening featuring "A Paintbrush of Longing," exhibiting the 13 paintings of Evelyn Maor, mother of Sgt. Maor Jan HY"D.
Join them in Englewood on Saturday night, April 29, 9 p.m., at an evening sponsored by the Goldbergs and the Lashers at 207 Booth Avenue featuring "A Paintbrush of Longing," the 13 paintings of Evelyn Maor. To RSVP, contact [email protected] or call 201-637-4107.
By Pearl Markovitz