Smart businesspeople are alert to all the significant threats to the success of their operations. The really shrewd businesspeople also make plans to proactively respond to those threats and to engage others in their orbit in that effort.
In that spirit the New Jersey Jewish Business Alliance (NJJBA) decided to plan a major spring event this year on the rising threat of antisemitism in New Jersey. They enlisted a few high-profile sponsors and a national leader on the topic to outline the challenge and point to possible solutions.
As Phil Goldschmiedt, a board member of NJJBA explained to The Jewish Link: "Antisemitism is a hot topic, and the members of the NJJBA felt the need to highlight it, because of its many potential impacts on business—from bias to bullying to missed opportunities and more. Our goal is to highlight the problem, and involve people in the academic and business community to recognize the problem in all its dimensions, and to make plans to do something about it."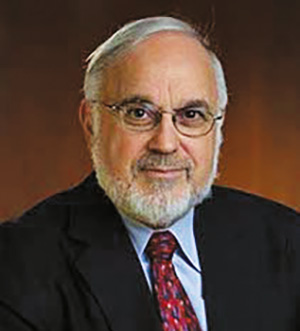 The NJJBA symposium, "Antisemitism and Its Impact on Business," will be held on Wednesday May 31, from 5:30-7 p.m. in the Duncan Sky Room of St. Peter's University in Jersey City. NJJBA's cosponsors for this event are the Harrison Rand advertising and marketing firm, the Simon Wiesenthal Center, The Jewish Link, the Jewish Standard of New Jersey and Rockland, the Center for Holocaust and Genocide Studies at St. Peter's University, the Guarani Institute for Government and Leadership at St. Peter's University, and the Frank J. Guarini School of Business at St. Peter's University.
Rabbi Abraham Cooper, the associate dean and director of global social action for the Simon Wiesenthal Center, will address the topic as a featured speaker at the event.
His biography on the Simon Wiesenthal Center website succinctly sums up his considerable expertise: "Rabbi Cooper has been a longtime activist for Jewish and human rights causes on five continents. In 1977, he came to Los Angeles to help Rabbi Marvin Hier found the Simon Wiesenthal Center. Together with Rabbi Hier, Rabbi Cooper regularly meets with world leaders, including Pope Francis, presidents, and foreign ministers to defend the rights of the Jewish people, combat terrorism and promote multi-faith relations worldwide.
"Rabbi Cooper is an acknowledged expert on online hate and terrorism and has helped produce and present the SWC's renowned traveling exhibitions at the Vatican, the UN, Knesset, US Congress, Tokyo, New Delhi, and Buenos Aires. He is a founder of the Global Forum on Anti-Semitism, and Newsweek ranked Rabbis Cooper and Hier as No. 8 among the 50 most influential rabbis in America. Rabbi Cooper has worked extensively with Arab leaders in the Gulf States and witnessed the historic UAE/Bahrain/Israel Abraham Accords ceremony at the White House. In 2022, Rabbi Cooper was appointed Vice Chair of the United States Commission on International Religious Freedom, which tracks violations of religious freedom around the world. His op-eds appear in major US and Israeli outlets, in Asia and in the Arab News and Al-Arabiya."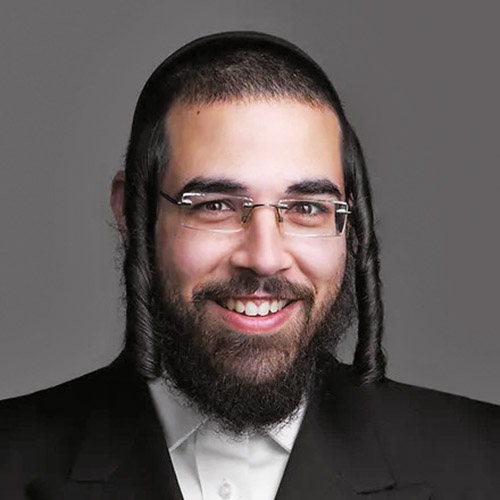 In a comment for The Jewish Link, Rabbi Cooper outlined the approach he will take in his talk: "American Jewry is confronted with unprecedented antisemitism from neo-Nazis on the extreme far right to the extreme far-left, from ISIS, and Hamas. Jewish students are targeted by BDS and other anti-Israel campaigns on campus and extremists use social media for powerful marketing platforms to spread their bigotry. We will discuss what roles Jewish businesspeople can take in the struggle to defend our people."
NJJBA Executive Director David Rosenberg commented that while a public event on this topic is not a regular feature of the NJJBA's schedule, the group has consistently kept this issue on its radar and often raised it with New Jersey's elected officials in Trenton and in Washington. As one example, he said that a contingent from NJJBA went to Washington on May 11 to mark Jewish Heritage Month and met with New Jersey lawmakers Sen. Cory Booker, Sen. Robert Menendez and Rep. Jeff Van Drew; the NJJBA leaders shared concerns about the rise in antisemitism in all three meetings.
Rosenberg said that NJJBA has opened this important event with Rabbi Cooper to the entire community and has made a special effort to attract business leaders, faculty members and students from colleges in Hudson, Essex and Bergen County areas to the event. The admission cost is $35 per person, and anyone seeking special accommodations on this cost can contact NJJBA, at [email protected]
Offering his group's view on the importance of this NJJBA event, Jason Harrison Rand, chief content officer of Harrison Rand, stated: "My great-great-grandparents immigrated from Lviv in 1884 and settled in Jersey City. My grandfather, Harold Harrison, founded this agency in 1941, and since then, we've been uniquely dedicated to meeting the marketing needs of Hudson County. It has been an honor to help bring this timely and important event to Jersey City. It's one of the many ways we work with clients to advance progress and celebrate the region's inspiring heritage of opportunity and inclusivity. Dynamic partnerships between NJJBA, Simon Wiesenthal Center and our sponsors continue to build strength and resilience now and into the future."
To register for this event, please go to: https://tinyurl.com/mrm25mfs
By Harry Glazer