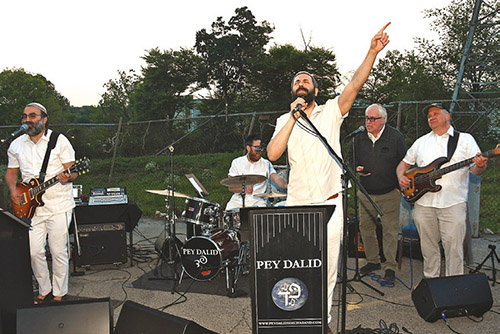 Northeast Jewish Center's Rabbi Craig Glasser and his wife Rebbetzin Luba Glasser hosted a Lag B'Omer barbecue, followed by delicious roasted marshmallows cooked over a safe bonfire for dessert, and watermelon!
Almost 100 people enjoyed sitting outdoors on a comfortable, not chilly evening, seeing the stars in the sky and the musical stars of Pey Dalid's non-stop, almost three-hour musical performance bringing "the fire of Hashem to the world," which moved some to dance, and almost everyone to sing and clap to their favorite musical numbers.
Learn about the Yonkers synagogue's events and services at (914) 337-0268 or https://www.NortheastJewishCenter.org.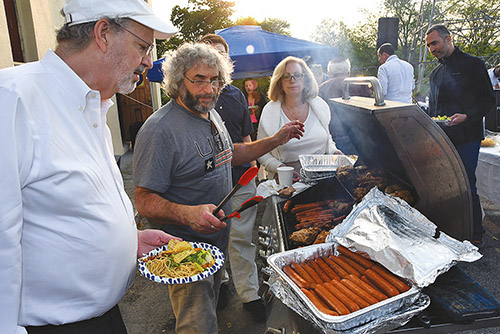 ---
Robert Kalfus can be reached at 917-379-4165 or [email protected]