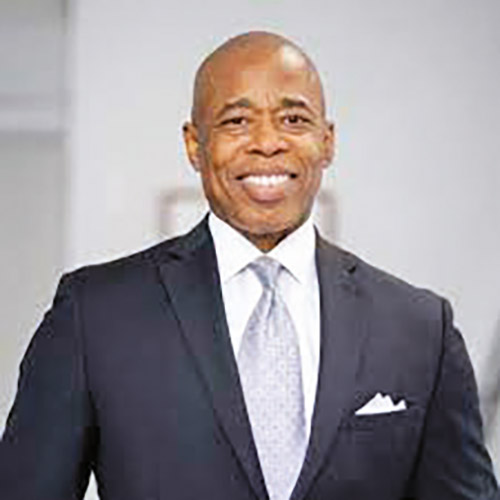 Mayor Eric Adams offers strong support for yeshiva education after left-wing media outlets repeatedly demonize religious Jewish schools.
New York City Mayor Eric Adams spoke out about the merits of yeshiva education at an event last Wednesday, pushing back after sustained criticism from media outlets arguing that the schools do not provide sufficient education for children.
"Instead of us focusing on, how do we duplicate the success of improving our children, we attack the yeshivas that are providing a quality education that is embracing our children," said Adams during a speech at the Teach NYS Annual Dinner 2023, hosted by the Orthodox Union.
"We're asking, 'What are you doing in your schools?' We need to ask, 'What are we doing wrong in our schools?' And learn what you are doing in the yeshivas to improve education," he added.
Adams continued by stating that he does not "apologize for believing in God" and stressed that religious education is valuable.
"We are a country of faith and belief, and we should have it anywhere possible to educate and to help uplift our children in the process," he said.
The mayor has enjoyed strong support from the Orthodox community, and acknowledged that in a speech last week.
"You were there for me when I ran for mayor," Adams said. "I'm going to be there for you as your mayor."
In recent months, the New York Times has devoted several feature-length articles to slamming yeshiva education, portraying a failed system that does not prepare children adequately for academic success, and even claiming that such environments are emotionally abusive.
"The New York Times confirms, for the 13th time in just three and a half months, its obsession with spreading misinformation and demonizing Orthodox and Hasidic Jews," read a statement from the Agudath Israel umbrella Orthodox group in December 2022, on the heels of yet another article criticizing yeshiva education.
"At the same time, antisemitic attacks specifically targeting the visibly Jewish in New York City – the ones targeted by the New York Times – have risen exponentially," the statement added.
Notably, mainstream Jewish advocacy groups including the Anti-Defamation League (ADL) have acknowledged that the Times articles were inherently biased and based on "the kind of antisemitism we know all too well."
By Lauren Marcus/World Israel News