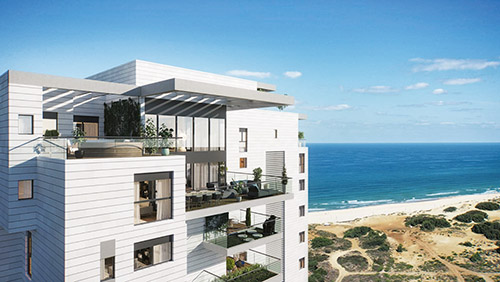 (Courtesy of Tivuch Shelly) A trusted realtor is a must when seeking to purchase a property close to home, all the more so when you're dealing with a different language, laws and culture. And what could be better than a trusted realtor who helps her clients with her whole heart?
Shelly Levine, originally from New York, established Tivuch Shelly in 1988. In the ensuing years, Tivuch Shelly has grown to become one of Israel's most established real estate agencies, with offices in Jerusalem, Beit Shemesh, Modiin, Ma'aleh Adumim, and now Netanya, where there are many exciting new opportunities. Levine treats each client like a part of the family. Not surprisingly, many of her customers come back 10, and even 20 years down the line—some to move into a larger residence and others to buy a home for their children or to downsize as they get older.
Tivuch Shelly employs a full-service marketing approach, complete with technical designers that walk you through the process at the same fee. Levine and her dedicated team guide their clients through every step of the process, starting from locating the ideal location and neighborhood, providing mortgage advice and facilitating communication with skilled real estate attorneys, to drafting floor plans. For the entire duration of construction, Tivuch Shelly provides all the necessary services, acting as the conduit for clients who are in the U.S. Those in Israel also benefit from Tivuch Shelly's assistance, such as finding a rental property (free of charge) while their home is under construction.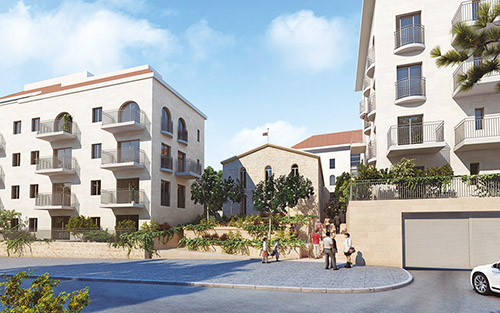 An additional perk that is almost exclusive to Tivuch Shelly: At the completion of construction, if the buyer will not be moving into the apartment, Tivuch Shelly will either rent it or sell it, without an additional fee. What's more, says Levine, "If someone decides at any time in the future to sell an apartment that we sold them, we do it without a fee. You pay a lifetime real estate fee when you buy from Tivuch Shelly."
Tivuch Shelly has a huge selection of projects and properties throughout the length and breadth of the country. "From the north in Afula, and down to Carmei Gat, there is no English-speaking community where we aren't representing," said Levine. Tivuch Shelly works with a select number of top-quality builders, serving as their exclusive representatives.
In Netanya, Tivuch Shelly has projects with various-sized apartments in all price ranges—from upscale Ir Yamim to projects in this stunning coastal city's north and south ends.
A brand new project has been launched in the Moreshet neighborhood of Modiim, with stunning garden apartments, lavish penthouses, and spacious single- and two-family houses.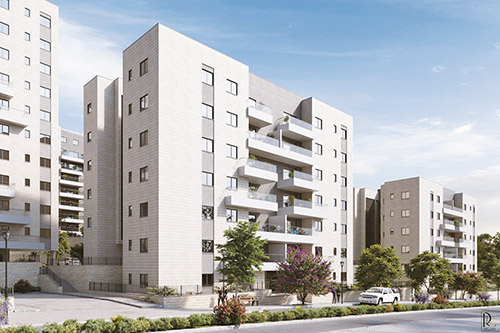 In Neve Shamir, Ramat Beit Shemesh, we are selling our second wonderful project facing the park, with hundreds of two-, three- and four-bedroom apartments, half of which have already been sold to American families. The apartments are in various stages of completion, with some slated to be ready in just over a year, while others will be ready in two or two and a half years. In Jerusalem, we continue to sell projects in Arnona, Baka, old and new Katamon, and a special property within walking distance of the Kotel.
"We don't just sell a property and walk away," said Levine. "We do everything we possibly can for our clients."
Shelly Levine is currently in the USA. To discuss your options or meet Shelly contact:
Shelly Levine: 646-704-1185
Yoni Gold: 516-737-3180