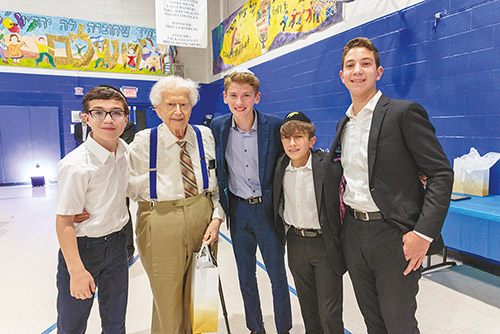 Close to 400 people came together on Wednesday evening, May 31, at RPRY, for the screening of an original, student-created documentary, chronicling the stories of six remarkable individuals who survived the Holocaust.
The film, "Names, Not Numbers©: A Movie in the Making," was the project of the RPRY eighth grade students who, over the course of the year, learned to combine research, journalism and video production to capture and share the stories of Holocaust survivors so that they are never forgotten.
"The interviews with the Holocaust survivors show that we honor their stories, as well as value the importance of passing them down to future generations," said Tova-Fish Rosenberg, creator of the intergenerational program.
The students were moved and inspired by the experience of interviewing the survivors and expressed their feelings following the program:
"It was a very emotional experience. It was more meaningful interviewing a survivor than just reading about the Holocaust."
"Names, Not Numbers was such a gratifying experience. I'll never forget it."
"It was so amazing that the survivors could be so warm and kind with everything they have been through."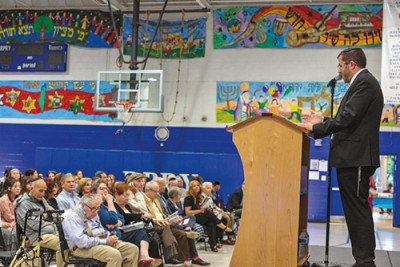 "The survivors made me so proud that I am Jewish. I will not forget this opportunity."
"It is crucial that we hear their stories remember them and their legacy."
"This experience was very spiritual and emotional. I can now pass it on to my children and their children's children."