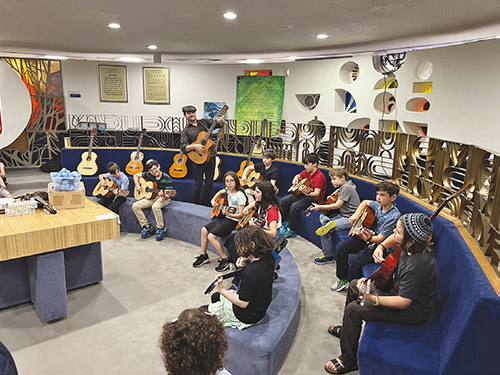 On May 22, SAR Academy celebrated its Annual Arts Festival. This year's theme was "State of Mindfulness: An Interactive Family Experience." Guests arrived to the sounds of the faculty band playing "Shir Joy." Welcoming participants, Principal Rabbi Binyamin Krauss stated: "On Shavuot, we celebrate matan Torah, but Shavuot is actually about sounds and images, because that is what we remember. Tonight's sounds and images are so holy because they're of your children. We head toward Shavuot with the images, sounds, music and visuals of your children—a source of inspiration for all we do through the end of year."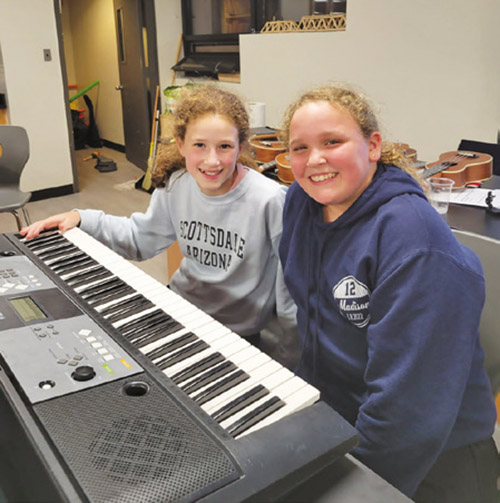 Sharon Black, SAR director of arts and enrichment, welcomed all to "our celebration of our students, their accomplishments of the elevated bar that they stepped up to." She acknowledged her 12-member arts team."Your children's gorgeous work is because of their dedication, careful lesson planning and constant pursuit in helping children develop skills to excellence." Black gave special thanks to Rabbi Krauss, "who aligns vision with action."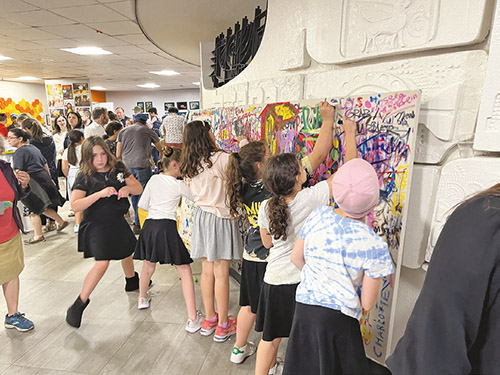 Throughout the evening, throughout the building, workshops were held including: Hands-On Interactive Art Galleries, Fiber Arts and Felting, A 'State of Mindfulness' selfie-photo booth, Grade 1-3's Art Exhibit, third graders' Rainforest Experience, seventh graders' sculptures, eighth graders' paintings, the 'Graffiti for Good' studio, Garage-Band listening, an animation film festival, 'Chalk the Walk,' Mindfulness Garden, Kela Ilan wine tasting, and The Gan Ilan experience on the Academy rooftop with animal visits. Concurrently, musical performances included the Lower School Choir, the Middle School band, a family drumming circle, and the third-grade Carnegie Hall Link-Up program performances. In addition, the 'Voice and Choice' program's fourth and fifth graders performed on keyboards, xylophones, ukuleles, guitars.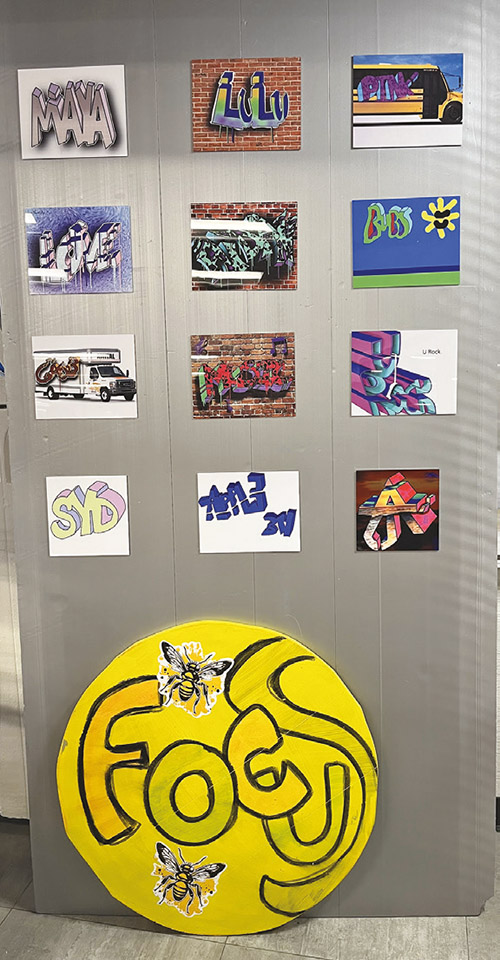 "The event is a culmination of the year's work," Black explained. "The student work is so beautiful, so diverse and of such a high-quality that we really wanted to give families a window into what happens during the year. It's a fun evening with performances, like a 10-ring circus, with different events and different performances popping up. There are interactive hands-on components to enjoy with both children and grandparents."
The SAR 'Voice and Choice Program' was the genesis for this Annual Arts Festival. "I designed a program that offers choice to students in small groups so they can pursue something of interest or passion or strength with a teacher who is a master of that genre," Black said, "whether it's on the art side or the music side. Once we saw the kind of work that was happening, we realized we have something to showcase. The children accomplish so much.
"In addition, our third graders participate in the Carnegie Hall Link-Up program, which includes a live performance at Carnegie Hall. Because there's not enough space in Carnegie Hall for parents to join in, we brought the program to them at this festival.
"The Arts Festival gives parents a window into our program. They can't believe what's been going on, with this kind of diversity and richness of the curriculum, a robust program in a Jewish day school. The students feel so proud, knowing that there will be a presentation they bring their best selves to.
"For a lot of students, the arts are their favorite part of the day," Black noted. "Where they might have thought they were not interested, and then have an opportunity to take hip-hop, or to create rap songs, they have an opportunity to see a little bit out-of-the-box. We're very lucky to be in a school that supports programming like this."
By Judy Berger