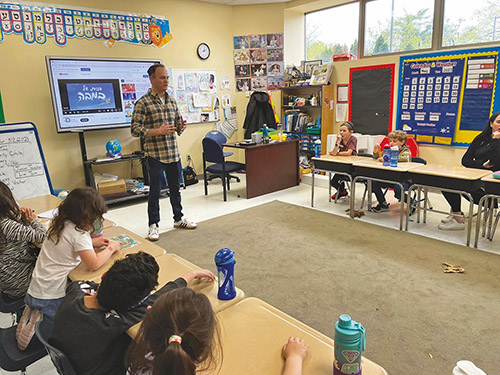 Tenafly Chabad Academy Community Helper Week in the first grade has been a truly enriching experience, providing valuable insights into the important roles that various professionals play in our society. Students had the privilege of meeting several inspiring guests who shared their unique perspectives and experiences.
Davidi's mom, a committed real estate agent, gave students a detailed overview of her work in helping families find suitable homes and making these families feel at home in community. She explained how she helps families who are relocating from other parts of the country, and the world, feel at home in Tenafly. She also gave all the students great water bottles.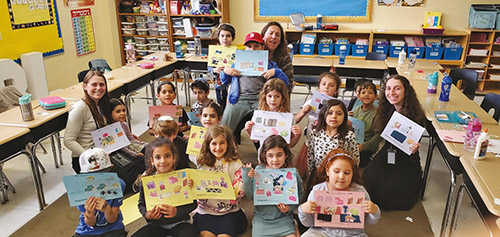 Noah's mom, a talented interior designer, engaged students in a fun activity where they were able to express their creativity by designing their own rooms. She explained how different colors in a room make people feel differently, and the children discussed how they feel about different colors.
Hindy's dad, who works in computer software, talked about his experiences of working on some big events like the Daf Yomi event held in Met Stadium.
Ari's dad, who works in the food industry, inspired students to think creatively about food. He discussed his role in creating new food products and showed them some examples of innovative food ideas, which they got to taste! Students then had the opportunity to brainstorm their own ideas for a creative new food.
Dovid's dad, who is a rabbi, gave students a fascinating insight into the life cycle events that he participates in for his community. He explained the importance of these events and how they bring people together to celebrate important milestones in their lives.
Overall, Community Helper week has not only provided students with a better understanding of different professions, but also instilled in them a sense of respect for these community helpers and their contributions to society.