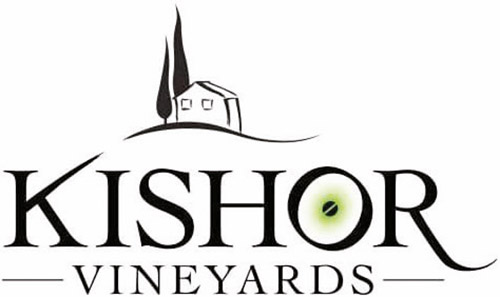 With so many different new and exciting options available to the kosher wine consumer, in addition to the fundamental requirement of being delicious, one often seeks out other reasons to choose one wine over its multitude of brethren gracing the local wine store's shelves. Whether one chooses based on an attractive label, impressive box, a great backstory or the desire to support Israel, there are many outside factors contributing to the wine choices being made on a daily basis.
Tikun Olam
Personally, a winery that displays good deeds in addition to churning out tasty wines feels like as good a reason as any to prefer its wares, leading me to this week's featured winery – Kishor Vineyards.
Engaging in pure tikun olam on an industrial scale, Kishor Vineyards is producing lovely, well-balanced and delicious wines whose humble nature belies their underlying quality. Founded in 2010, Kishor Vineyards is located in the Israeli village of Kishorit, home to 180 adults with special needs (plus 175 staff members).
Located in the Upper Galilee, a few miles east of Acre (Akko), Kibbutz Kishor was originally founded in the early 1970s by HaShomer HaTzair. However the remote setting, lack of infrastructure and inability to secure government funding for development led the early inhabitants to abandon the 125-acre site (leaving behind a handful abandoned buildings as their only legacy). The area remained uninhabited until 1994 when Shuki Levinger, a social worker who was then deputy-director of a special needs facility, determined that a new therapeutic approach for special needs adults could go a long way. Instead of focusing on the limitations of these adults, Shuki decided to create an environment that would play to their strengths and felt that the warm and collective kibbutz environment would be a perfect setting. A chance meeting with a client's stepmother led to the formation of a partnership that continues to this day.
After a long three-year search for a location and funding, the dynamic duo was able to convince the government, kibbutz movement and a slew of private donors that their idea of a freestanding community of special-needs adults was a worthy one. With a primary goal of providing full employment for each of its members (and an endgame of becoming completely self-sustaining), Kishorit's infrastructure has always included multiple ways of generating revenue, all of which can be done by the village inhabitants (Kishorit is a non-profit entity, with all revenues and donations allocated to operating expenses). In addition to the village's winery, Kishor Vineyards, revenue-generating operations include organic farming, the production of milk, cheese and eggs, manufacturing recyclable packaging, operating dog kennels and a communication center for film and television production.
Out of Left Field
Encouraged by current winemaker Richard Davis, the first vineyards were planted in 2007, the winery was "founded" in 2009 and made its first wine for the 2010 vintage (at which point the winery was already profitable, no mean feat for any winery, let alone a newly launched one). Originally from South Africa, Richard is a truly amazing individual–big bearded with an easy smile, ready laugh and affable manner. He moved to Israel at the age of 21 with a plan to study agriculture and work the land. Hearing about Kishorit in passing, Richard was intrigued and came with the intention of volunteering at this special place for a few months–that was 16 years ago. Working on Kishorit's various agricultural projects, the winery may never have come into being if not for the Second Lebanon War, which took place in the first half of 2006. Located just a few miles from the Lebanese border, the village's infrastructure lacked sufficient bomb shelter space for all its residents. During a fundraising campaign to build additional bomb shelters, a wealthy British donor fell in love with Kishorit's concept but wanted his significant contribution used to create a new industry for the village which would also serve as a stand-alone tourist attraction. Obviously, a winery was the most attractive option and Kishorit was off to the vineyards, er, races.
Just the Facts
The initial slate of contributions were primarily utilized to build the winery building and plant approximately 100 dunam (~25 acres) of vineyards, from which Kishor sources 100% of its grapes. However, with the funds came a desire to build a top quality vineyard that would properly honor the village's visions, so additional funds were gathered to send Richard to Tel-Chai College and learn winemaking, while also retaining one of Israel's top wine consultants–Itay Lahat. In addition to his consulting work, Itay teaches winemaking at Tel Chai and produces his own line of highly regarded wines, under an eponymous label which are made at Kishor's facilities. Like most other Israeli wineries, Kishor Vineyard's initial plantings and resulting wines focused on the noble Bordeaux varieties of Cabernet Sauvignon, Merlot, Cabernet Franc and Petit Verdot. However in recent years, following a trend adopted by many of the regions better wineries, Richard and Itay have shifted the focus to grape varieties better suited to Israel's Mediterranean climate, in their case Rhone-Valley grapes such as Syrah, Grenache and Mourvèdre, along with Sauvignon Blanc, Viognier and some of Israel's more interesting Riesling options. Like most other Israeli wineries, recent years have seen much replanting of vineyards devastated by the leaf-roll virus that has been the scourge of Israeli vineyards for years.
Production levels started at a modest 5,000 bottles and have slowly increased over the years to the winery's current annual production of approximately 90,000 bottles, with approximately 10% intended for export. The first two vintages were produced in a makeshift winery located in the village barnyard, after which the current winery was built. A lovely tasting room and visitor center was added to the mix in 2014 where, overlooking the winery's Mourvèdre vineyards, folks now have a lovely environment from which to experience the village, winery and wines in a picturesque setting (while enjoying the village's many delicious products, including bread, cheese and fresh-grown organic vegetables).
Better Grapes, Better Wines
In addition to Richard and Itay, Menachem helps out on the kosher side of winemaking; the winery employs five members of Kishorit on a full time basis, with additional members pitching in as needed (especially during busy times like harvest). The winery currently produces wines across four different labels. The entry-level series is called Kishor (Kerem Kishor in Hebrew) and includes a rosè, and a white and red blend. Next up is the "reserve-level" label, which includes a varietal Cabernet Franc, Mourvèdre, Syrah, Riesling and Viognier, along with a GSM blend. The upper-level wine includes a white and red blend named Tefen (named after a local ancient fort and vineyard) and their new flagship red blend is called Ein Yifam, after a local body of water at least partially responsible for the unique properties of the grapes utilized in the blend. Especially given the complexities of current vintage 2022 being a Shmitah year, currently only a handful of wines are available in the US through their importer, Israel Wine Direct, however that will hopefully change soon and, regardless, most are worth seeking out on your next trip to the Holy Land. Other than Ein Yifam, all the wines range in the $30-40 range, with the flagship label being approximately $60.
My first exposure to the winery and its people was over 11 years ago and I have enjoyed tasting through their portfolio annually ever since with Richard, who is always (or at least appears to be) happy to taste and walk through the wines while discussing what is going on at the winery and his plans for its future. On my most recent visit a few months ago I was fortunate to have Itay and Menachem join as well, each given their own unique perspective on the wines and winery. Listed below are some brief impressions of a few of the wines I recently tasted.
Kishor Vineyards, Kishor, White, 2022 [Shmitah]: A blend of Sauvignon Blanc, Chenin Blanc and Viognier, the wine is refreshing and delicious with clean notes of tropical fruit, citrus and freshly cut grass, balanced by lip-smacking acidity and some heft from the Chenin Blanc and Viognier. Undertones of warm spices and a lovely lingering finish make this a delight for any occasion.
Kishor Vineyards, Riesling, 2021: An unoaked Riesling, showcasing bright acidity and pure notes of melon and other tropical fruit. Hints of petrol, white flowers, flinty mineral and oriental spices compliment the fruit and bring balance and depth to this lovely wine. Easy to drink, it can also provide a thought provoking and highly pleasurable experience. Enjoyable now, the wine will develop and evolve over the next five to six years as well.
Kishor Vineyards, Kishor, Red, 2021: The winery's entry level red blend is anything but. A lovely blend of Cabernet Sauvignon, Merlot and Petit Verdot, the wine spent 14 months aging in 25% new oak which yielded a well-structured and elegantly balanced blend. The wine currently needs 30-60 minutes in a decanter to properly showcase finesse and power well beyond its price point and "place" in the winery's portfolio, but these are minutes well spent, as the wine is quite lovely and worthy of your time, attention and hard-earned shekels.
Kishor, Mourvèdre, 2021: Produced with the intent of being a light and summer wine for Israel's hotter weather, the wine certainly delivers on its promise. A lovely choice for those preferring red wines over white, while providing bright and fresh fruit notes on a lightly tannic and surprisingly elegant background, with sufficient acidity to keep things lively and warm spices imparting sufficient complexity to keep things interesting.
Kishor, GSM, 2021: Unlike most vintages which showcase approximately 1/3 each of Grenache, Syrah & Mourvèdre, due to a lack of sufficient quality Syrah, the blend contains over 60% Grenache. The slightly different blend yielded a more floral wine than usual, with lovely hints of lavender and white flowers to go with the inky dark and brooding fruit. Aged 14 months in mostly used oak barrels (each grape variety on its own for six months before being blended and spending another eight months together in barrels), the wine is medium bodied, well integrated with layers of complexity that are sure to please any wine lover.
Growing up in a tee-totaling household in Jerusalem, Yossie Horwitz didn't have much early exposure to wine. That all changed one Passover night when he tasted his first quality dry red wine. A lifelong passion was stoked and by the time he was 30 and living in New York City, he was penning a weekly email blast to family and friends sharing his varied recommendations. Today, "Yossie's Corkboard" goes out to more than 11,000 subscribers around the world and covers the ever-expanding world of kosher wine. Tasting more than 4,000 different kosher wines each year keeps this deal-making attorney-by day quite busy. Sign up at yossiescorkboard.com and follow on Instagram @yossies_corkboard