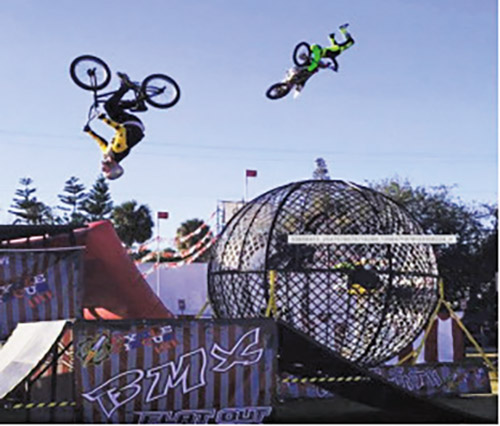 Full lineup of family-friendly, free entertainment planned.
(Courtesy of State Fair Meadowlands) Death-defying cycle stunts, racing pigs, thrilling rides and mind-blowing magic acts await fairgoers at this year's State Fair Meadowlands, which runs June 22-July 9. The 2023 Fair is the largest, long-lasting New Jersey event of the summer.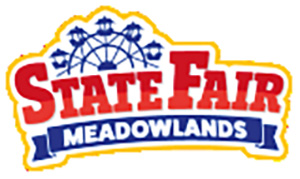 This year's free entertainment features fan-favorites and new entertainment with something to please the entire family. Favorite acts are back and will have you on the edge of your seats with electrifying stunts, high wire jumps and spellbinding magic routines.
Pirates of the Colombian Caribbean: Watch these world-renowned performers put on an aerial-high wire thrill show.
BIG BEE Transforming Car: Be mesmerized as a giant 15-Foot Action Robot transforms before you in real time.
Famous Racing Pigs: Cheer on your favorite pig. Pick one of Rosaire's Royal Racers as they compete in the Pork Chop Downs.
Cycle Circus: Watch the Cycle Circus daredevil team perform a thrilling freestyle motocross show with high tech pyrotechnics music and lighting.
Magic of Lance Gifford: Be dazzled with Gifford's award-winning magic acts.
Hypnotist Steve Bayner: Laugh and be amazed by Bayner's world-renowned hypnotism act.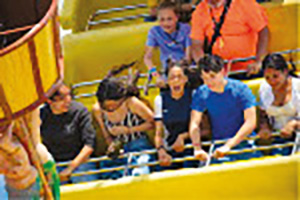 "This year is going to be our best, most entertainment-packed year yet," said Mike Dorso, vice president of State Fair Meadowlands. "We have perennial favorites with new performers that are sure to please."
Taking place over 18 days, the State Fair Meadowlands will be open weeknights with extended hours on weekends and July 4. Parking is free every day for all fairgoers. Taking Uber to the fair? Be sure to follow directional signs to the designated drop off and pick-up location.
Additional highlights of this year's State Fair Meadowlands:
Spectacular Fireworks Displays on both July 3 and July 4. The fireworks can be seen from anywhere on the fairgrounds.
Petting Zoo, another popular returning attraction. Children and adults, alike, can stroll through and interact with all kinds of different animals, like ponies, llamas, donkeys and much more. Be sure to check out the pony rides, too, for an additional fee.
The fairgrounds will also feature hundreds of heart-pounding rides and attractions for all ages, including the largest Kiddie Land in New Jersey. Spread over 35 acres, State Fair Meadowlands will be open on weekdays and weeknights from 6 p.m. to midnight, (opening night, 6 p.m.-midnight) Fridays from 6 p.m. to 1 a.m., Saturdays from 2 p.m.-1 a.m. and Sundays from 2 p.m.- midnight. Parking is free every day of the fair.
Tickets must be purchased online in advance at www.njfair.com. Pricing information can be found at http://njfair.com/tickets/.