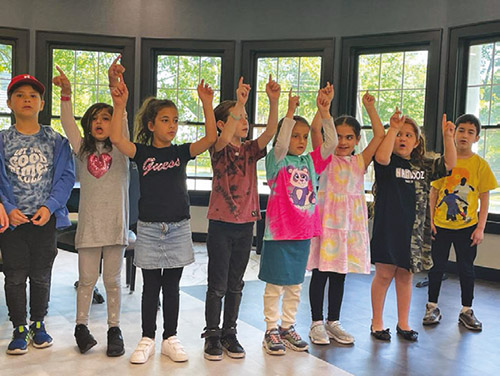 Tenafly Chabad Academy first grade students recently visited Family of Caring, continuing this remarkable intergenerational program fostering meaningful connections and creating lasting memories.
During the visit, the talented first graders delighted the residents by serenading them with joyful Shavuot songs. Additionally, students gave the residents an exclusive preview of their Mesibat Siddur songs, showcasing their hard work and musical talents.
Beyond the performances, the students engaged in insightful conversations with the residents, sharing the story of how the Jews received the Torah from Hashem. Tenafly Chabad Academy believes in the importance of intergenerational connections and the positive impact they have on students and the community. Through these experiences, the students learn compassion, kindness and the value of giving back.