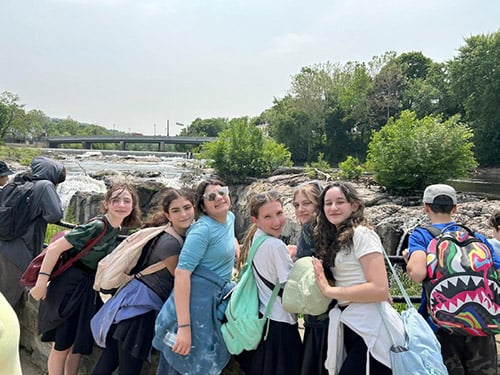 What an extraordinary day Tenafly Chabad Academy's Middle School had recently! The students were in for a real treat as they embarked on a special end-of-the-year trip to see the New Jersey Jackals, and it was an absolute blast. Students were not only fortunate enough to have seats right up front, but we also had the incredible opportunity to interact with the players themselves and even the beloved mascot, Jack. The excitement was palpable as the students cheered on their favorite team, immersing themselves in the electric atmosphere of the game.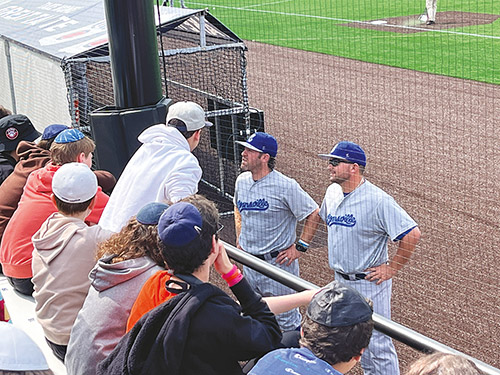 But the adventures didn't stop there! After the exhilarating game, they embarked on a short hike that led to the awe-inspiring Paterson Falls. Words cannot do justice to the sheer beauty and grandeur of this natural wonder that Hashem created. As they stood there, mesmerized by the cascading waterfalls, they felt a profound sense of appreciation for the world around them.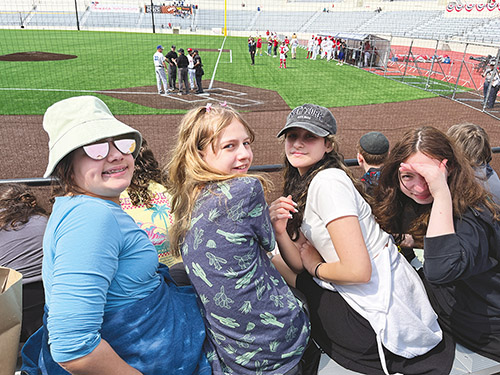 This day will undoubtedly leave an indelible mark on the students' memories. It not only provided them with a well-deserved break from their academic routines but also instilled a sense of wonder, excitement and appreciation for sports, nature and the joy of shared experiences. Their teachers couldn't be happier to witness the enthusiasm and engagement of the students throughout this incredible journey.
This trip drove home how education encompasses more than just textbooks and assignments. It's about nurturing a sense of adventure, igniting passion and creating lifelong memories.