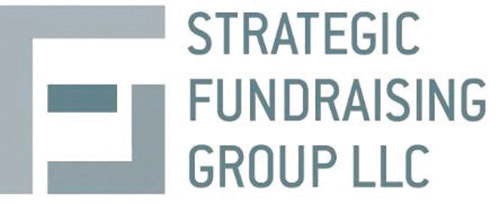 I confess that English literature was not my favorite subject in college. But one quote from William Shakespeare has always stuck with me. In Timon of Athens, Act I, scene I, he wrote, "'Tis not enough to help the feeble up, but to support them after." A simple explanation is this: making a one-time donation to charity is to be valued. Nonetheless, if you want your charity to flourish, you'll need regular donations from the same people.
Donor retention campaigns should be framed around this prescient passage. It is wonderful when individuals make one-time contributions, and they should be encouraged and acknowledged. Sustaining support from the same donors, on the other hand, strengthens your fundraising program going forward. The old saying goes, "Your best customer is a repeat customer." Just as repeat customers keep buying more, repeat donors keep giving more.
In its "A Guide to Donor Retention," Bloomerang, a donor management system, puts it succinctly, "Donor retention is a measure of how many donors continue to donate to your organization. Nonprofits with a high donor retention rate have long-term supporters who come back year after year. Nonprofits with a low donor retention rate need to continually acquire new donors or larger gifts to keep up."
My experience as a senior executive suggests the development staff isn't as concerned with the future as they should be. Instead, they tend to pay more attention to the present than to the future. Often, nonprofits focus on the here and now because of their limited resources. It also is difficult for them to see through the "fog of multiple campaigns" and pressing operating needs that donor retention is crucial to a strong future, particularly with annual giving campaigns. New donor acquisition is an integral part of the job, which is understandable and it's why the workforce looks for new donors. However, we can't lose sight of those backers who have been loyal to the organization for a long time. Keeping in touch with them and stewarding them vigorously is necessary.
An efficacious retention program boils down to two words: good communication. Successful relationships with contributors depend on effective communication. It is also imperative to maintain regular contact with them and to build a foundation of trust that lasts a lifetime. In addition, by doing so, you enhance your supporters' relationship with the nonprofit and with you. It then helps motivate your followers to keep their commitment strong and wholehearted.
You can also ensure that your supporters continue to be involved by cultivating empathy for the cause.
The state of donor retention today for nonprofits is not very good. According to Professor Adrian Sargeant, co-director of the Institute for Sustainable Philanthropy,
"In a sense, not much has changed in 20 years. We weren't very good at it 20 years ago and we're terrible at it today. There's lots of new data coming out, including the Fundraising Effectiveness Project. It does give us some depressing statistics on things like first year retention. It means that organizations are wasting money on people who aren't necessarily going to give again."
Based on the latest Fundraising Effectiveness Project survey from The Association of Fundraising Professionals (AFP) and the Center on Nonprofits and Philanthropy at the Urban Institute, the average donor retention rate hovered around 45% from 2016 to 2021. Things only get worse. An April 1, 2021 story by NonProfit Easy in its online newsletter states:
"The average donor retention rate for first-year offline donors is 29%, while for online it's only 22%. Those are some pretty shocking numbers. We'll end up with donor retention rates under 20% if the donor retention stats continue to trend downward. Now, factor in the rising cost of donor acquisition. This makes for a difficult environment for fundraisers and their nonprofits to succeed."
Despite this, there is room for optimism. As Dr. Sargeant put it,
"One thing we do know is that even small improvements in retention rates translate to whopping improvements in the lifetime value of the fundraising database. So a 10% increase in loyalty now can lead to a 200% increase. The effect compounds over time."
Is there anything we can do to improve the situation?
There are as many strategies for enhancing donor retention rates as there are grains of sand on the beach. They all share certain commonalities, which include:
1. Projecting a clear and compelling mission by the nonprofit.
2. Sharing the organization's success through impactful storytelling supported by metric measurements.
3. Providing continuing and consistent expressions of thanks and gratitude to donors.
Ultimately, it's all about good communication. Included among the methods of communication available to fundraisers today are personal one-on-one engagements, written correspondence with donors, publications, emerging software platforms that enable complementary communication tools, social media and a host of other forms of communication. You also can expect artificial intelligence (AI) to play a bigger role in donor communication in time.
As the famous Shakespearean line proclaims, "To be, or not to be, that is the question." Fundraisers want to "be" by keeping their donors in the loop with constant and engaging communication. It seems the Bard's message is still relevant today, over four centuries after he wrote it.
---
Norman B. Gildin is the author of the popular book on nonprofit fundraising "Learn From My Experiences." He is the President of Strategic Fundraising Group whose singular mission is to assist nonprofits to raise critical funds for their organization. His website is www.normangildin.com.