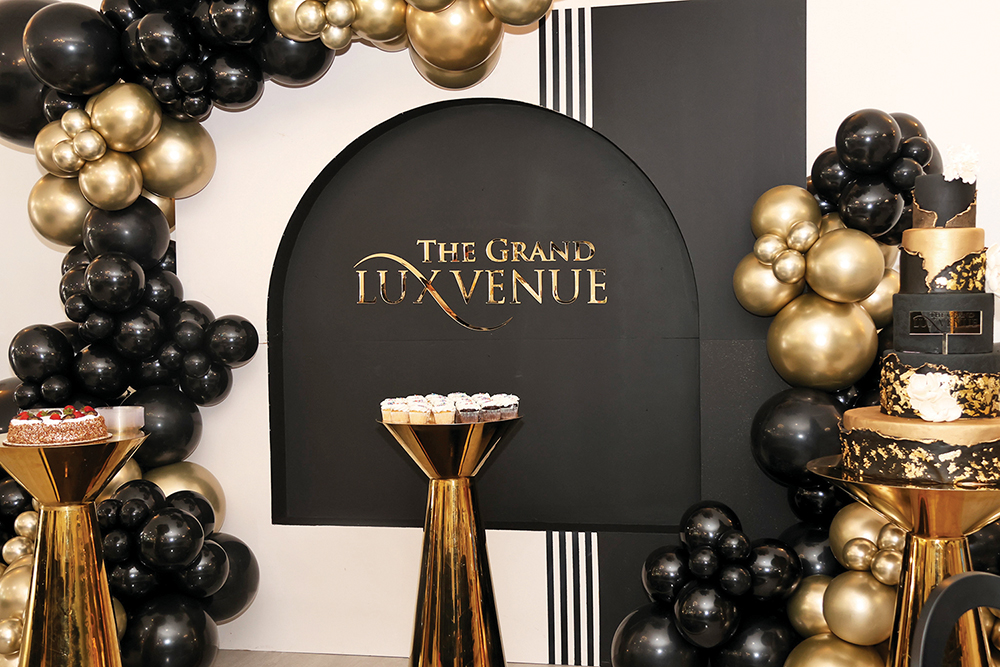 Teaneck has a new event space that's just right for a simcha or party. Grand Lux Venue is conveniently located at 543 Cedar Lane, in the space formerly occupied by Best Glatt. The newly refurbished space can hold up to 150 people for dining, dancing and fun. Grand Lux is available for bat and bar mitzvah parties, birthday, anniversary parties, sheva brachot and weddings—anything you want to celebrate. An upstairs loft can be used as a bridal dressing room, a VIP lounge or a quiet place for a little privacy during an event. Although open for just a few months, Grand Lux has already hosted more than a dozen events.
On Sunday, September 10, an open house at Grand Lux Venue that was supposed to be just for the afternoon spilled into evening—people were having too much fun to leave. Heimish Catering, the recommended kosher caterer for the venue, provided a sumptuous, hot kosher buffet. An open bar served refreshing drinks. Amazing Entertainment's 360 photo booth brought smiles and laughter to families who put on silly masks and glasses as a camera swung around for a photo and video that was sent to them by email. Tables were beautifully set as though for a formal dinner. Special lighting made the black and gold balloons around the room sparkle. A DJ kept the music flowing to keep up the festive atmosphere. The open house was an excellent preview of how Grand Lux Venue can make the most memorable parties.
Grand Lux Venue is owned by Lucy Pujols, who is following her dream to have her own space where people can celebrate good times. Pujols began helping friends and family plan and decorate their events when she was a teenager; she continued while working in medical billing. Her flair for decorating caught the eye of people who asked her how much she would charge to do their parties. That was the start of a new career. She became an event planner with a loyal following and travels throughout the tri state area putting on great parties. One day she was walking to Amazing Savings and saw that this space was available. She met the landlord who was thrilled to have her take it. She hopes to make Grand Lux Venue a space for the entire community to hold events and she hopes to have her own. She envisions hosting community events like networking parties and jazz nights.
Party planning is easy at Grand Lux. You can rent just the venue, and bring in your choice of vendors, or let Pujols help you with any or every aspect of the party including food, beverages, music, entertainment and décor. As an accomplished event planner, she can find and coordinate all vendors. Not only can she get the best prices, she can suggest the touches you might not think of yourself. She also owns SeViLu rental company and can source all items needed including tables, chairs, linens and tableware. Hosts can bring in their choice of caterer but Heimish Food and Catering, 182 West Englewood Avenue, Teaneck is highly recommended. Heimish can make the food for any style party, from a lavish, sit-down meal to buffets with stations for Mediterranean and wok specialties, grilled meats, kid friendly burgers and hot dogs, and fabulous desserts. Count on Heimish for delicious food with excellent service at reasonable prices. Call owner Joel Schiff first and he can work with Pujols to make all arrangements for your event.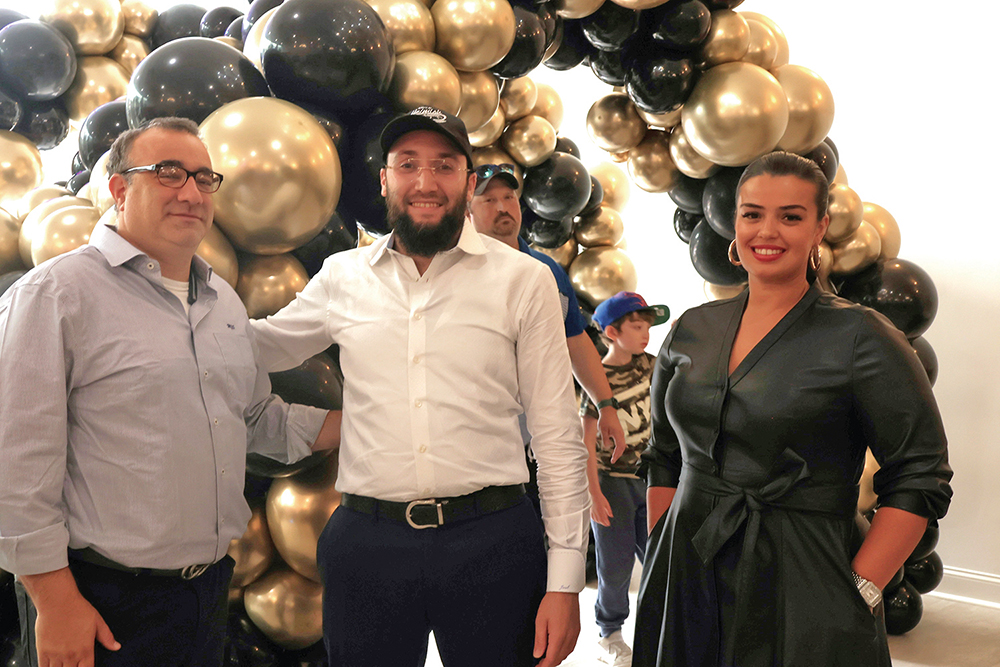 At every event, someone from Grand Lux management is always there to oversee logistics so the host can relax. That could be Lucy, her husband or Amanda Myers, her professional assistant. A resident of Teaneck, Myers had an internship in college with a major event planning company that executed big luxury weddings, the Tony awards and events in venues like Carnegie Hall. Myers realized she loved the world of event planning and wanted to work in the industry. After graduating last May, she heard about Grand Lux Venue and knew that's where she belonged. She met Pujols who hired her on the spot! Myers is Lucy Pujols's right-hand woman, managing the company's promotion, planning and scheduling.
Visit https://thegrandluxvenue.com and follow at https://www.instagram.com/thegrandluxvenue.
Contact Lucy Pujols at [email protected] to discuss how Grand Lux Venue can make your upcoming event the party you've been dreaming about.