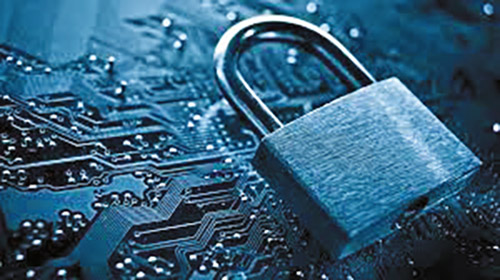 If you own any business or organization in today's digital age there is one essential component that you need to have on your radar: data protection. I can't stress enough to all of my friends and clients that this is no longer optional. Protecting one's data can save a school, business or medical practice from a cyberattack.
As the owner of a managed service provider (MSG) company, my team and I are responsible for managing our customer's IT infrastructure and end-user systems, which includes network and infrastructure, architecture design and management, security and compliance monitoring. Here are a few standard practices in the industry that may surprise you.
First and foremost, it is crucial to have separate emails for work and personal use. This practice ensures that work-related information remains separate and secure. The Garb I.T. Solutions Group blocks all @aol.com email addresses and has a zero personal email policy for communication within a company or organization they manage. This policy is the result of experience and many lessons learned by our clients.
Not only should consumers proactively protect their personal data and personal email addresses, schools and businesses need to actively keep up with these standards.
Need a little convincing? Let's talk about the cost of a data breach. This can include lost business, reputational damage and regulatory fines. Small businesses may also have to bear the cost of litigation and legal fees, which can devastate their finances. If you think data security is expensive, try finding a cheap guy to help you track down and sue a hacker!
One of the most important considerations for data security is employee training. Educating employees on cybersecurity best practices can reduce the likelihood of human error leading to a breach. This can include regular training sessions on how to identify and avoid phishing emails, how to create strong passwords, and how to securely store and share data.
In my work as an I.T. professional, I have come across countless cases of employees being grossly unaware of standard data security practices, and I don't blame them. Cyberspace is evolving constantly and along with innovation comes new ways to breach a business's privacy.
By keeping your business and employees regularly updated on security tech and practices, you can take one more step safely down the data highway.
It's worth noting that businesses should also prioritize compliance with applicable data protection regulations, such as the General Data Protection Regulation (GDPR) or the California Consumer Privacy Act (CCPA). Failure to comply with these regulations can result in significant fines and legal repercussions.
While New Jersey has not implemented any concrete data protection laws, certain laws already are in place at the federal level especially when concerning medical institutions, children's online privacy, and social security information. Keeping up with the federal and state development of data privacy laws can protect your business, employees and clients long term.
Think your business is a sure target for hackers? You may also want to look into cyber insurance, which can provide financial protection to businesses and organizations in case of a data breach. It can cover the costs associated with data recovery, legal fees, and compensation to affected parties. Cyber insurance policies can be customized to suit the specific needs of a business, and they can be an essential component of a data protection strategy.
As an owner/CEO, I often hear that businesses are too small for our solutions or that a hacker would not be interested in their small business. But really, no business is too small to prioritize data protection. In reality, small businesses may be particularly vulnerable to cyberattacks due to a lack of resources or awareness. Implementing basic data protection measures like two-factor authentication, software updates, employee training, and cloud storage can go a long way in reducing the risk of a breach.
Now that you have all of your data security checks in place and you feel confident in the safety of your business. One last thing to consider is properly vetting your third-party vendors. Small businesses often need to rely on the use of third-party services. It's important to do as much research into any third-party service which has access to sensitive data or even access to your network.
While this may seem tedious, ensuring your business is covered from all corners will soothe the little jewish anxiety monster inside you, and as a bonus, you will better understand the services you are hiring to assist you with your business.
The cloud has become the new infrastructure, and every business, from your local restaurant to massive healthcare facilities, exists in the same space in the cloud. Though specialized cloud and cyber-security solutions are available, even smaller businesses can afford basic data protection like data backup and cloud storage.
Data protection is essential for any business or organization. Email security, standardized practices, and cloud storage are necessary to prevent data breaches. It is important to take measures to protect your business, data, identity, and financial records.
---
Shneur Garb is the CEO of The Garb I.T. Solutions Group. For sales email Mickey Cohen at [email protected]
Zalman Weisman is a freelance tech writer.