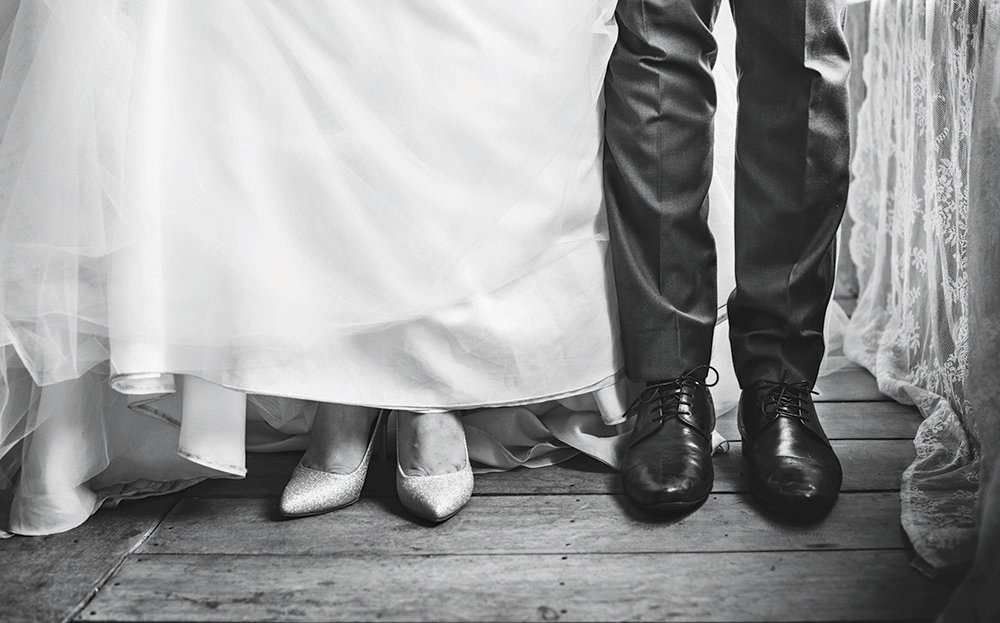 Summer may be the most popular time for weddings but in the Jewish world, weddings are a three- and even four-season activity, minus blackout periods, Shabbat and Yom Tov. And engagements are usually about four to six months. That leaves very little time to plan your dream wedding. And, there will be competition for all the vendors you need.
So if that date you go on this week turns into an engagement by Tu B'Av, here is a guide to setting priorities so you and your parents can start checking off the boxes on your list.
Party Planner
If you decide to hire a party planner, the rest of this list will be a lot easier. A party planner does the leg work, but you still must make the final decisions. Party planners charge in different ways: a percentage of what the wedding costs, an hourly fee, or an estimate of the time involved. A party planner is another expense but some will save you money. They can negotiate a lower fee with vendors they do a lot of business with than you could get by cold calling. If you have the time and enjoy the process, do the planning yourself. But if you think doing all this work is a stressful chore, go with a professional.
Look through portfolios of wedding planners to see if their style matches yours. Ask questions to ascertain if the working relationship will be congenial. Some will say "trust me" and just come to you for the check. Others may guide you to vendors that you don't think you want. Make sure your personalities and visions for the event align. Always keep in mind it's your simcha, not theirs.
Venue
There's always competition for venues, not just for Sundays in June. The major factors to consider are cost, style, size of your wedding and event logistics. That farm wedding you dreamed about could be a nightmare if your guests have to drive two hours to get there, walk in a muddy field, and drive home on dark, winding roads in the rain. If you have a large guest list, look for a venue that can accommodate a big crowd comfortably.
A conference center may seem impersonal but they are usually built to hold hundreds of people. Your guests will be unhappy if they are squished onto the dance floor, even if the venue itself is gorgeous. Does the venue hold more than one event at a time? You may not want to share the parking lot and hallways with strangers. Format is another issue. Some venues don't have separate rooms for the chuppah, shmorg and dining/dancing. There will have to be a turnover and sometimes that means a wait in between the ceremony and dinner. Some couples don't mind; it's like time for an extra mini shmorg. But understand what you're getting. Last but not least, a beautiful room is often the result of expensive decor. Make sure you know what is included in the price and what will be an extra expense.
Music
Some bands will have two groups of musicians and different lead singers so they can handle multiple events on the same date, but they can't be in two places at the same time. That's why nailing down the musicians is one of your top wedding priorities. You may also want different kinds of music over the course of the wedding: soothing musicians for the bedeken/shmorg, a singer accompanied by musicians for the chuppah, an orchestra and vocalist for dinner and dancing, and increasingly a DJ for the last hour. Some versatile bands do it all; some band leaders will do the coordinating for you. In the contracts, nail down who you are getting. If someone cancels — and it happens more frequently than you want to know, sometimes at the last minute — it will be the responsibility of the band leader or party planner to replace them.
Caterer
Caterers are complex to research; they have different methods of pricing and you have to make sure you're comparing apples to apples. You can get a different price from two caterers for say, a steak option. Ask for details. What kind of steak? What is the portion size? There is probably a good reason why one price is higher. Service is another consideration. Does the caterer have its own wait staff? What's the ratio of servers to guests? Do your homework. Then make your decision quickly.
Photographer
There are big studios with several photographers for multiple events and talented individuals with assistants who can't clone themselves for two simultaneous events. Barring a catastrophe, whomever you choose will give you photographs that capture key moments of the big day. But there are differences. A more artistic photographer will strive for drama and composition. But they could also miss the key shots you want. Look through the portfolios and make your choice. Then be sure the photographer knows what kind of photos are important to you and the combinations of people you want in them.
These are the top five vendors you want to lock in for your wedding but not the entire list. Get these nailed down, breathe, and then you can move on to flowers, invitations, hair/make-up and clothing.
---
Bracha Schwartz is the special sections editor at The Jewish Link.