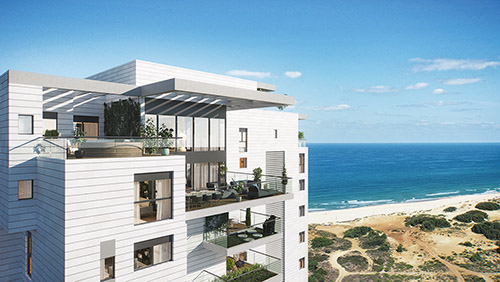 (Courtesy of Tivuch Shelly) Looking to purchase a home in Israel and currently residing in the New York, New Jersey and Long Island areas? Tivuch Shelly real estate agents are here to assist you! Attend their upcoming community-based meetings to learn more about the various properties they have available throughout Israel. They have a 35+ year history servicing the Anglo community and it was their idea to start Anglo communities in Beit Shemesh, Ma'ale Adumim, Modiin, and various areas of Jerusalem including their latest in Arnona where they have completed selling a new Anglo community and are currently working on their next one. They continue to be dedicated to building new communities daily!
Their extensive selection of properties throughout the country includes upscale and more economical apartments in both major cities of Jerusalem and Tel Aviv. They offer single-family homes and apartments in the bustling city of Modi'in and the suburban areas of Mercaz Shapira and Carme Gat. Beach locations include Netanya and Ashkelon. And as always, Ramat Beit Shemesh, Neve Shamir continues to be a highly sought-after location, and they are currently selling one of the biggest projects in the hottest areas in Neve Shamir.
Netanya and Ashkelon seaside areas are growing fast. They offer four unique projects in Netanya from luxurious Ir Yamim to more affordable community-oriented North and South Netanya. They have a home on the Mediterranean Sea for everyone. In Jerusalem, they have exciting new projects that cater to different budgets from central Jerusalem to Arnona and New Katamon. These emerging communities already have a strong Anglo presence and are affordably priced. Don't miss out on their latest project in Modi'in, featuring stunning single-family homes, spacious apartments, large gardens and luxurious penthouses. These properties are in high demand and won't be available for long. They have various projects in Tel Aviv, from expensive north Tel Aviv to great investments in Southern Tel Aviv. If you want to live in Tel Aviv or just invest, they have a property for you. The south of Israel seems to be attracting Anglos in the areas of Carmei Gat and Mercaz Shapira. These locations are rapidly expanding and becoming increasingly attractive and affordable options for those looking for private homes with or without swimming pools.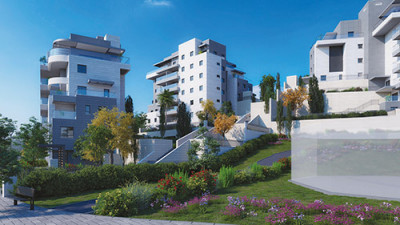 At Tivuch Shelly, their knowledgeable real estate agents will assist you every step of the way in your home-buying process. They offer technical design services at no extra cost and provide constant assistance, guiding their clients through mortgages, taxes and legal matters. They also provide property management services, including rental or flipping, without any additional fees.
Meet with Tivuch Shelly agents and experts at one of their upcoming events this week:
Monsey – Monday, May 8 at 7:30 p.m.
Passaic – Wednesday, May 10 at 7:30 p.m.
West Hempstead – Thursday, May 11 at 7 p.m.
Don't miss out on this opportunity to find your dream home in Israel. Contact them to reserve your spot! Admission is free, so there's no reason not to attend. They look forward to seeing you there!
Shelly Levine – (T) 646-704-1185 (E) [email protected]
Yoni – USA – (T) 516-737-3180 (E) [email protected]