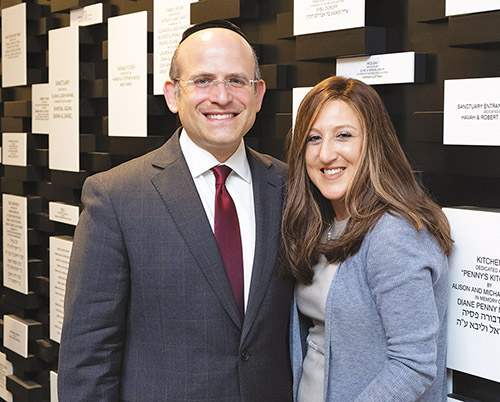 Highlighting: "Shabbos With Our Chocolate Moose" by Rabbi Akiva Males. Menucha Publishers. 2023. Hardcover.
24 pages. ISBN-13: 978-1614659204.
Around two years ago, I started working on a Jewish children's book project that had been on my back burner for quite a while. It's based on a delightful Shabbos story that my father would tell me and my siblings when we were little. After many unexpected delays, my wife Layala and I recently received our initial copies of "Shabbos With Our Chocolate Moose." It's currently available at menuchapublishers.com, Amazon.com, and Jewish bookstores around the country. In order to explain the story behind this book, I submitted the following answers to some of the questions I have received.
What is your background?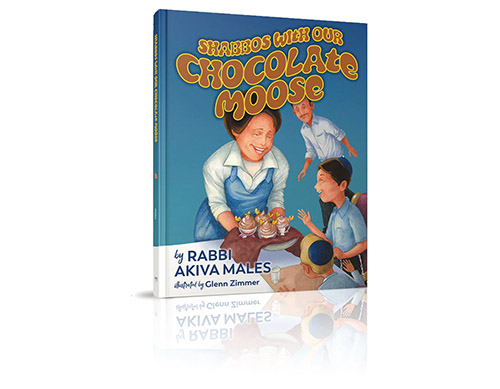 I grew up in a happy, safe and loving home in Cleveland. My parents worked very hard to provide my siblings and me with a strong Jewish and general education. I am the youngest of five children. I was fortunate to attend the Hebrew Academy of Cleveland for elementary school; the Wisconsin Institute for Torah Study (WITS) in Milwaukee for yeshiva high school; followed by Yeshiva Chofetz Chaim in Jerusalem and Queens. A friend and his wife introduced me to my wife Layala (nee Feintuch) of Brooklyn, and we spent the first years of our marriage in New York while I attended yeshiva and kollel. I earned my semicha from Yeshiva Chofetz Chaim, and have been fortunate to serve as a Torah teacher and shul rabbi since around 2005.
What can you tell us about your childhood Shabbos memories?
I have priceless youthful Shabbos recollections. Those memories begin with preparing for Shabbos. I still remember what my responsibilities were, and how we'd all work as a team to get our home ready for Shabbos. I can close my eyes and smell the incredible scents of my mother cooking, baking and preparing her fantastic homemade Shabbos delicacies. Every couple of weeks, my father would barbecue chicken (with a savory homemade sauce) for us to enjoy on Shabbos as well. (He even found a way to do that in the midst of Cleveland's snowy winters!) We sang zemiros and enjoyed special conversations while gathered around our dining room table. At some point, when I was little, I'd leave the table to play or read in the back room—but would hurry back for my mother's desserts. That's where this book steps in.
I still smile as I recall lying down on the carpet beneath the living room lamp after the Shabbos night meal to read the Jewish Press newspaper's cartoons about the Golem of Prague, and the tales of Shlomo HaMelech. I remember resting there on my little (full) belly fascinated and trying to stay awake as sleep would inevitably overwhelm me. At some point, my father would pick me up and carry me upstairs to my bed, say the Shema with me, and tuck me in for the night.
Those are just some of my warm childhood Shabbos memories.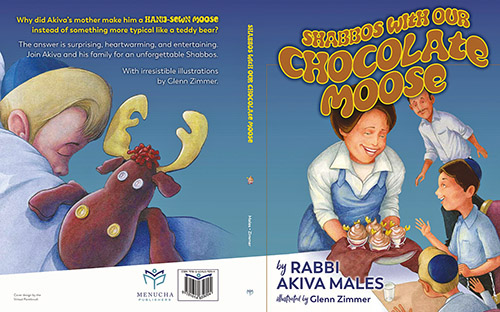 What brought you and your wife to Memphis?
We moved to Memphis in the summer of 2016 to serve Young Israel of Memphis as its rabbi and rebbetzin. I've also been enjoying teaching various Torah classes at the Margolin Hebrew Academy-Feinstone Yeshiva of the South. Prior to Memphis, we lived in Harrisburg, Pennsylvania (not far from Hershey), where I served as a shul rabbi for nine years.
Is this your first published work?
I've been able to publish many articles in various journals, magazines and newspapers (see https://www.yiom.org/our-rav-rebbetzin). However, this is the first time I've published anything geared specifically to Jewish children.
What was your goal in writing this Jewish children's book?
Thank God, there are many children in our shul and community, and I see this as another way to try and communicate and build relationships with them. Additionally, I hope this book will bring lots of smiles to kids around the world—many of whom are part of our family. I'd like to think this book will enable many parents (and grandparents) to create and share joyous Shabbos memories with their children (and grandchildren)!
Do you have any ideas for future kids' books?
I do indeed! I have many wonderful memories of my childhood shul experiences. I've started thinking about how some of those can be turned into meaningful Jewish children's books. Now I just need to find the time to bring those ideas to fruition.
What lesson do you hope readers will take away from this book?
I hope this book will ignite kids' imaginations, make them smile, and that this enjoyable book will enhance their Shabbos experiences. However, I also hope this book makes an impression on the parents and grandparents reading it to the children in their lives. Just look at the impact my father's fun story about a chocolate moose made on me and my siblings. We're still smiling when we think about it! Every parent/grandparent can create special, warm and long-lasting memories that their children will treasure. This doesn't require taking kids on trips to exotic locales or gifting them the hottest new gadgets. By simply sharing our time, attention and love (which are commodities everyone has) with the kids in our lives, we each have the potential to create meaningful and enriching memories that will stand the test of time.
Is this book dedicated in honor of anyone in particular?
Yes. It's dedicated in honor of my dear parents—Harold and Faiga Males—whose captivating stories, homemade delicacies and melodious zemiros gifted me and my siblings with the warmest childhood Shabbos memories. May God bless them with much continued health, happiness and nachas from their adoring family!
---
Rabbi Akiva Males serves as the rabbi of Young Israel of Memphis. He also teaches Torah at the Margolin Hebrew Academy-Feinstone Yeshiva of the South. He can be reached at [email protected]