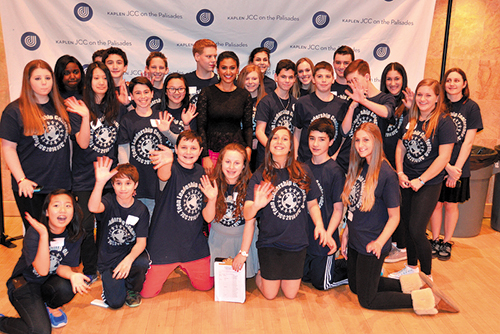 Any woman who wears a sheitel will recognize this scenario: You have a sheitel that needs to be washed and set, but between family and work commitments, there's no time to bring your sheitel to a salon or someone's home for these services. Frumie Gartner, a sheitel macher with over 10 years' experience, recognized this need and launched Wigs on Wheels.
The idea is simple. She will come to your home, pick up the wig, take it back to her salon and return it to you the next day at no additional cost.
"I value my customers' time," she told The Jewish Link. "I provide this service so that women don't have to wait to be seen. When I pick up your wig [we can] discuss what you want and I won't return the wig until I feel it's what you asked for. I will never give something back that I'm not happy with."
Frumie can and does do it all. From wash and sets, to wig repairs, to adding baby hairs, to replacing clips, Frumie will care for your sheitel as if it is her own. She also cuts and styles new wigs and brings new life to old ones. She attended Libbs Beauty School, worked in Brooklyn at Jacquelyn Wigs and ran Wigs on Wheels for 10 years when she lived in Brooklyn. She's trained in coloring and will review colors with you, but she sends the wigs out for the actual coloring. Please note that coloring requires more time, which does not allow for an overnight turnaround.
Spend a few minutes speaking with Frumie and you'll immediately see how much she cares. "I put my heart and soul into each wig I work on," she confessed. "I want to help women look and feel great." She's also incredibly honest. She admitted to once turning down a job fixing up an older sheitel because she knew that the woman didn't like her current wig. She advised the woman against investing more money in a sheitel she didn't like.
Not only does she care for and repair wigs, she also sells Irene and Miri wigs. She will bring the wigs to you to look at at no additional charge. "I'm happy to share my years of experience with new kallahs looking to buy their first wigs, guiding them in what to look for and what will work best for them." Of course, you don't have to be a kallah to want some advice, and Frumie is happy to help any woman looking for a new style or sheitel. Regardless of what service you seek, when you're with Frumie, you get her undivided attention.
Frumie is also a licensed cosmetologist and offers makeup services for simchas or special events. She also offers waxing. For these services, you can visit her in Edison or she can come to you.
In her effort to offer a comprehensive beauty care experience to all her clients, @wigsonwheelsfg is now excited to offer the number one premium skincare products in North America from the Stanford trained dermatologists, Dr Rodan and Dr Fields. Their clinically proven and patented formulations allow anyone to take care of all major skin concerns/ needs from the comfort of your home. No appointment or prescription needed! Now also lash certified. See more info at www.Yourbestfaceonwheels.myrandf.com.
While the business is called Wigs on Wheels, Frumie does have a physical location in Edison as well. To schedule an appointment, consultation or arrange a pick-up, call or text Frumie at 917-697-5272, or email her at [email protected]. Follow Frumie on Instagram  @wigsonwheelsfg or Facebook  at Wigsonwheelsfg Frumie.
By Sara Kosowsky Gross