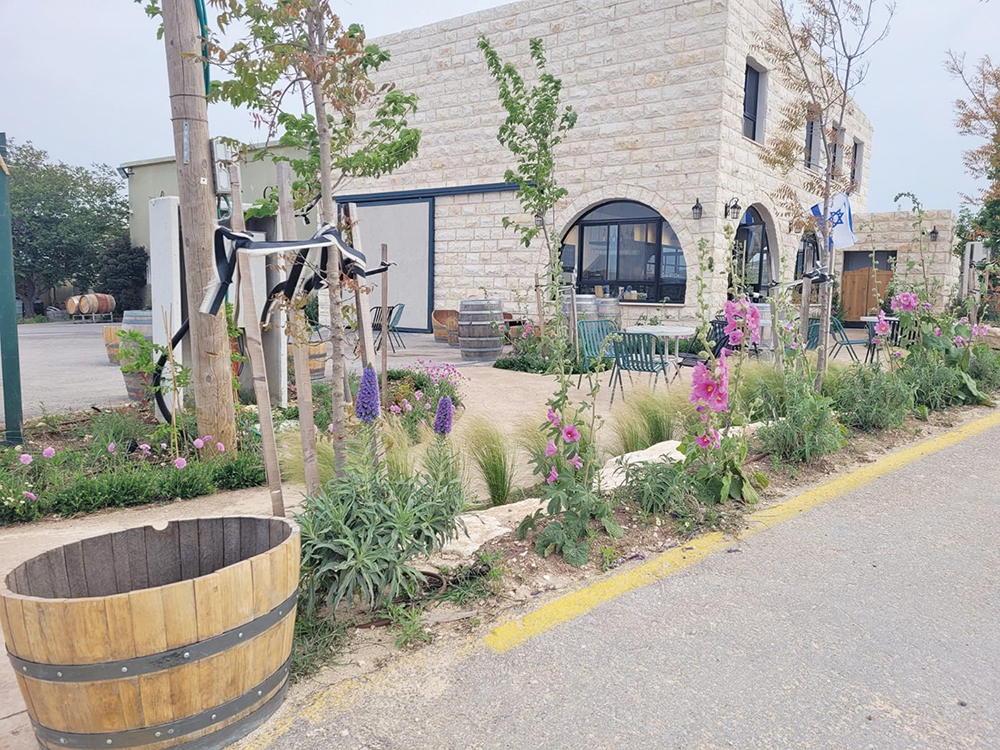 In the aftermath of the October 7 attacks, Jewish communities in the U.S. jumped into action to do whatever they could to help from afar, sending much-needed supplies as well as monetary donations. Teaneck resident Yossie Horwitz wanted to help too, and decided to fly home to Israel, where he grew up and where his family still lives, so he could lend a hand in person. He brought duffel bags full of supplies for soldiers on the front lines and spent his time there volunteering, knowing what a big impact support from abroad has on the people there—especially the soldiers. "The reaction of the chayalim to someone coming during wartime to support them is extremely powerful. Little gestures are so appreciated," said Horwitz. He packed and delivered packages to soldiers at army bases, visiting with them, strengthening them and taking strength from them.
Horwitz is a well-known wine writer and this was the first time he was in Israel and didn't visit a single winery. His focus was on helping however he could, and the wineries weren't really open for business. Most people have been called to the army, including many of the wineries' staff and workers. Harvests are finished, but no one is buying the wine. Restaurants remain mostly empty and sales are down.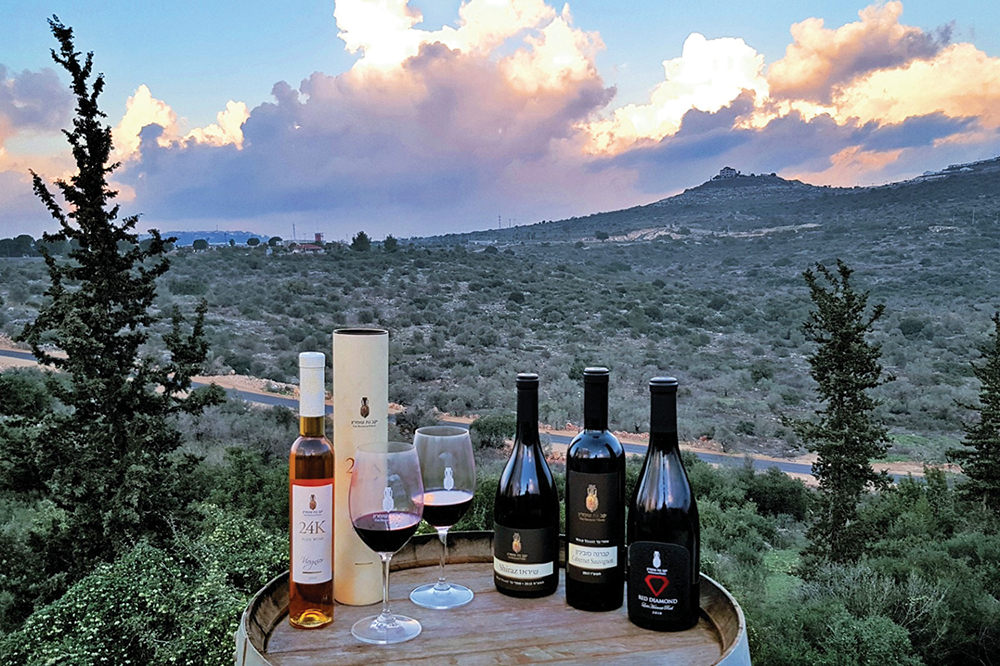 "I wanted to help the Israeli economy, and this is my niche," shared Horwitz. "There's been a big push in the States to buy Israeli wine to support the wineries, but it's more roundabout, going through the whole American supply chain. I reached out to 100 wineries asking what they need right now. They all answered—to sell more wine," he continued. He settled on the idea of buying wine in Israel, directly from the wineries, and donating the bottles to displaced families who are struggling so much right now. Once the idea started to take shape, Horwitz partnered with Leket, a 501(c)(3) organization in Israel dedicated to food rescue and providing food for those in need, to make the plan a reality.
Donations run through Leket, making them tax-deductible, and Leket would coordinate the purchase and delivery of the wine to the families displaced from their homes in the south, and north, of Israel. "These are families who are fully functioning but whose lives are on pause right now, and they want to feel like they're being taken care of. Your dollar is going a long way here—helping the wine industry and these families is a lot of bang for your buck," said Horwitz.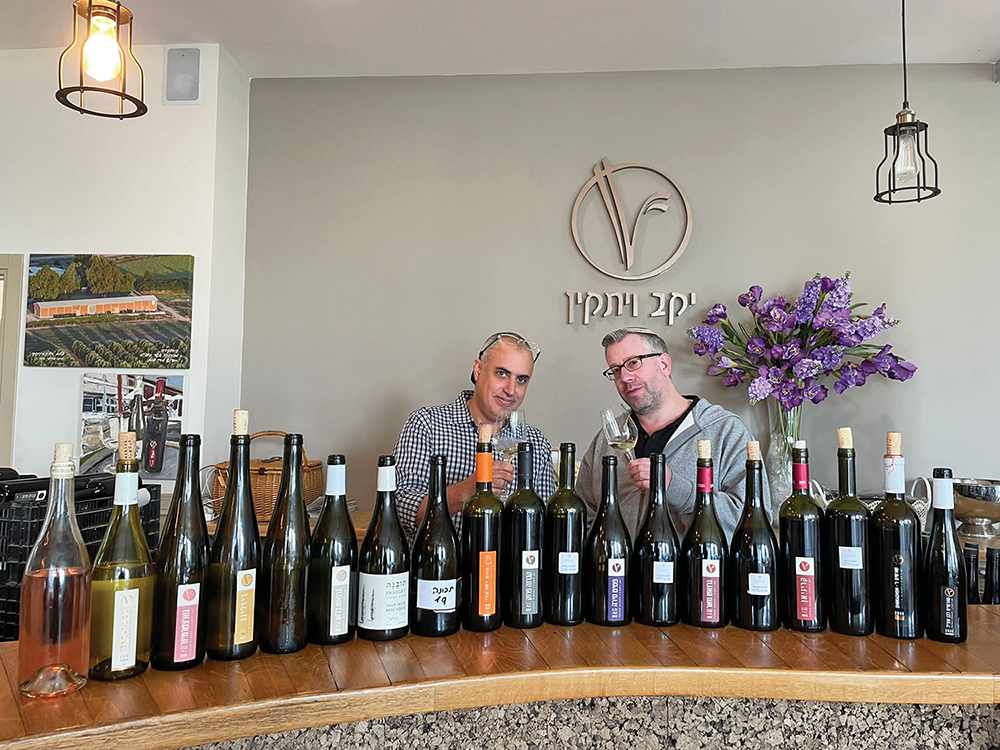 Partnering with Leket was natural for Horwitz, who has a longtime personal relationship with its founder, Joseph Gitler, and has been on the organization's board since the beginning. Horwitz knew Leket's logistical wherewithal would make this project a success. The organization has refrigerated trucks to transport and distribute the cases of wine, as well as refrigerated warehouses and central storage areas, ensuring the wine would be stored correctly.
The project has raised $20,000 in the first few days, which is little more than half of Horwitz's original goal. He said he'd keep pushing that number back as long as people keep supporting the effort, because the goal here is "to provide economic support to the Israeli wine industry until they're back on their feet."
That goal goes beyond the families of the owners. The workers they employ, explained Horwitz, are working-class families who are at risk of losing their jobs and some, like Kishor and Tulip, also employ adults with special needs. "These wineries have provided us with joy and pleasure over the years, hosted us, shared their wines … Now we can give back and it's a win-win—helping these families by sending them something a little luxurious during this time," he reasoned.
Horwitz will be choosing which wineries to purchase from based on need. He plans to buy multiple cases of wine from each and possibly extend the project to provide wine for families of soldiers as well.
As a former IDF soldier himself, Horwitz stressed: "Support to soldiers is so important. It validates their mission of fighting for Am Yisrael and they need that now more than ever. The winery owners were so touched and expressed such gratitude that someone was thinking about them. The strength it gives is truly amazing."
Visit this link to donate to this important initiative: https://tinyurl.com/524vna3v