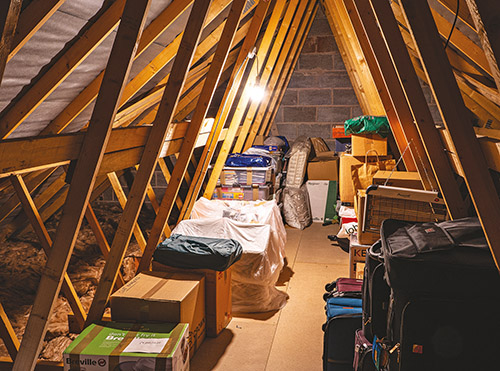 Last week we suggested that the prevalence of second home ownership was on the rise and becoming more and more "the norm." Anecdotally, seniors are splitting their time between the "homestead" in Northern New Jersey, staying close to community, children and grandchildren, and spending significant time at a secondary location enjoying something akin to "semi retirement" or what's being called the "prelude to retirement." The inventory that might have been sold to a younger family appears to be shrinking.
Compounding this trend is an additional factor highlighted in the WSJ this past week. Even a permanent move to a new location does not necessarily trigger the sale of one's current home. Given the low interest rates that many secured years ago coupled with an extremely lucrative rental market where local management companies are making landlording easier than ever, the incentive to sell is further weakened.
These are factors beyond the control of one realtor from Teaneck and I surely understand the reasoning behind the reluctance to sell given the above scenarios. If this is working for your family, by all means. There is, however, one other factor that I would like to address. These are the reluctant downsizers, the ones who are intimidated by the daunting task of opening up closets that haven't been opened in years, of climbing up attic stairs and looking at boxes whose identifying labels were covered years ago by a taunting dust that is silently whispering "I dare you to look inside!"
One of my granddaughters recently discovered my son's old collection of comic books and now every time she comes over she runs directly upstairs to that closet, pulls out a few slightly tattered books and lies on the floor for hours, going into her own world of Riverdale High drama. I was discussing this arduous process with a friend whose wry response was, "Which of your children will come back and finally go through all of their stuff and, to be blunt, someday your stuff? How are we ever supposed to go through all the closets and storage spaces and decide what to keep and what to get rid of?"
One suggestion that I love is the dumpster threat. Just order the dumpster and tell your kids they have two weeks to take whatever they want and after that it's all going curbside and will be forever lost to memory!
There are many facets to being a realtor but one of the most rewarding for me is guiding families through this arduous process. I sit across the dining room table from my sellers, they look at me and inevitably exclaim, "How are we going to get rid of all of this stuff?!" There is no simple answer other than what comes naturally to me. We stand up, go into room number one and slowly, slowly begin the process. When room number one is done, whether that's in an hour, a week or even a month, it's time to go to room number two …
Prices for homes are favorable. Homeowners can make a once in a lifetime return on their investment. Don't let the task of "cleaning house" be the reason stopping you.
---
Nechama Polak is the broker of record and owner of V and N Group LLC located at 1401 Palisade Ave in Teaneck. [email protected] 201 826 8809.