For Fair Lawn resident and father of two Aryeh Tiefenbrunn, music has always been a big part of life. From the moment he picked up the guitar, Tiefenbrunn has not stopped creating and performing in various settings, either as part of a band or on his own. Now, the musician is excited to debut his new single, "Shema Hashem," a song reflecting the inspirational energy of Elul.
"This is always something I envisioned myself doing," he shared with The Jewish Link. "I picked up the guitar with this image in my mind that I would always perform for others and have fun with it. I've made sure that in every stage of my life, I'm prioritizing music."
Tiefenbrunn recalled his first performance in front of an audience was as a teenager at a local community talent show, where he played "Let It Be" by The Beatles and "Knockin' on Heaven's Door" by Bob Dylan. He played in a band with high school friends which performed occasionally at school, and went on to join the Yeshiva College Jazz Ensemble while pursuing his double major in music and biology.
"Aryeh is someone who really understands how music works," added Tiefenbrunn's wife, Ayala. "People in the Jewish music industry tend to really trust him because he has a grasp on what the music is about and how to perform it properly." She noted that although Tiefenbrunn may not be a full-time musician, he takes full advantage of the opportunities to perform whenever possible, including regular guitar-playing concert gigs with Shlock Rock.
Tiefenbrunn explained that he has made connections with many different band leaders in the simcha industry and has played guitar and bass on several occasions, at weddings and other celebrations. One of his favorite performances, however, was not at a wedding—it was for the YU Israel Club kumzitz in Times Square several years ago, during which he played in front of a crowd of over 1,000 supporters of Israel. "It was humbling to join together with so many people in such a public place," he noted.
Two and half years ago, Tiefenbrunn released his first single, "Mizmor L'Sodah." But even before then, he was workshopping his rendition of "Shema Hashem," which was always something he wanted to release.
"The words, 'shema Hashem koli ekrah,' have spoken to me from a very young age and I've been trying to create a song out of them ever since," Tiefenbrunn shared. "I originally performed a version of 'Shema Hashem' for a yeshiva reunion back in 2020, but it's been fine tuned a lot since then. I even recorded a version of it a couple of years ago and I didn't like how it came out … because I've been thinking about this song for so long, I've really wanted to do it justice."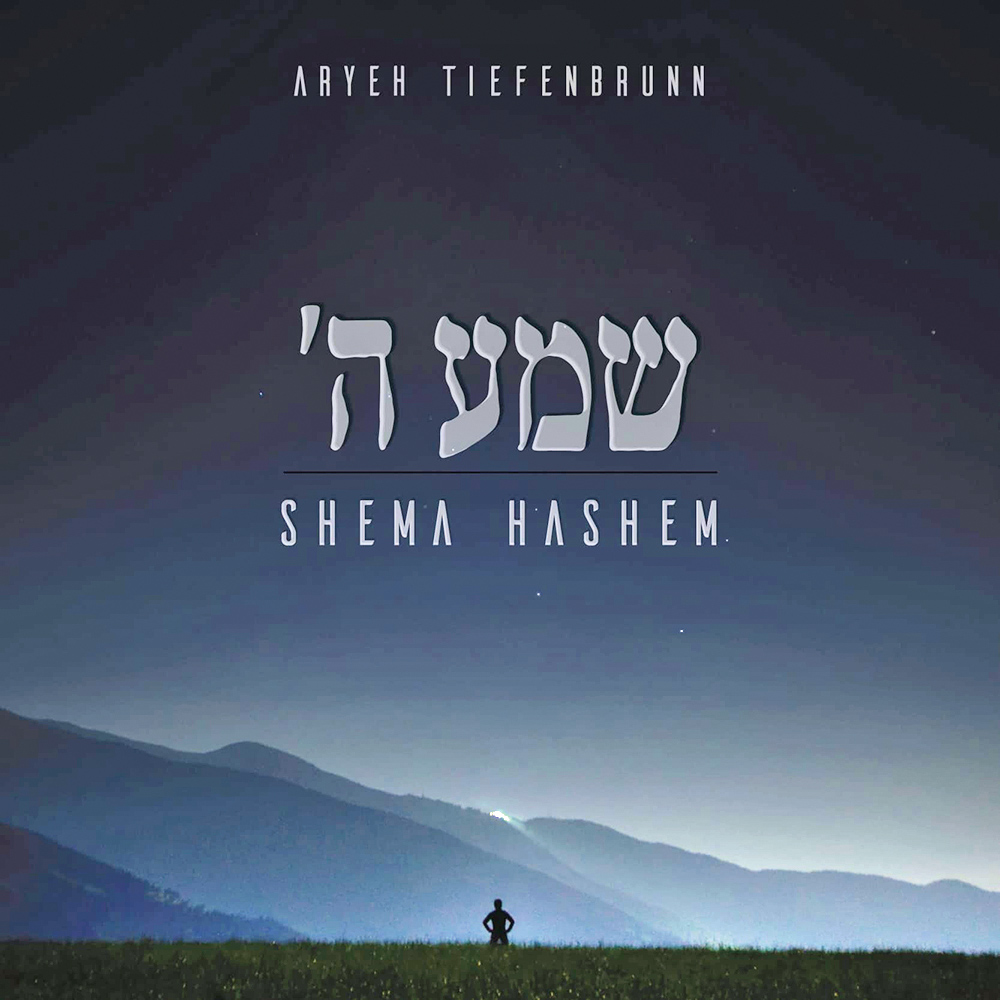 Because Tiefenbrunn is also pursuing his master's in educational studies—as he continues to develop his teaching career—finding time to record an outstanding version of "Shema Hashem" posed a challenge. "I thought of recording last summer, but the course I was taking ended in mid-August and there wasn't enough time before I had to begin preparing for teaching my courses at TABC. This year, I had essentially two weeks in August to get to work on this song."
Tiefenbrunn explained that he set a personal deadline for the release of "Shema Hashem": he would take one week to "build the song from the ground up," and record it by the end of the same week. "I told myself that unless I'm really, really not happy with it, I'm putting it out there." He began workshopping the song on Sunday, August 6, and by Friday, August 11, he recorded his final version in his basement studio.
The short turnaround time was not only psychologically beneficial for Tiefenbrunn, which he noted had a "really positive effect" on his creative process, but also ended up being logistically beneficial—Tiefenbrunn's basement studio flooded the week after he finished the song. "It makes me feel like Hashem really wanted me to get it done," he shared.
"This song took a really long time to develop, from its initial version in 2019, to the unreleased recording, to where it is now," Tiefenbrunn said. "'Shema Hashem' is musically really impactful and intense and it took a lot to get here."
Tiefenbrunn shared that he has two goals now that "Shema Hashem" has been released: to continue to create more music, and to perform his songs in as many different places as possible. "Music has been a part of my life for a very, very long time. It's something that gives me a voice … it inspires me personally, and hopefully inspires others as well."
"Shema Hashem" is now available on all music streaming platforms. Aryeh Tiefenbrunn can be reached for bookings at [email protected].
---
Channa Fischer is the digital editor of The Jewish Link and is the resident 20-something in the office. She is a new mom and loves talking about maternity fashion.