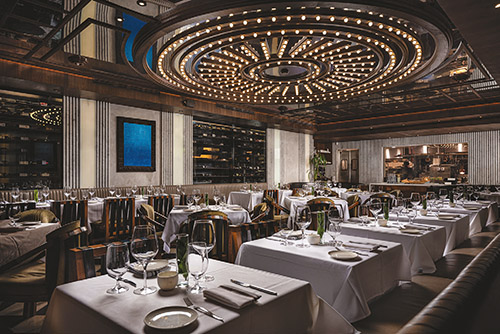 These days, we are lucky to have so many options for high-end restaurants in the tri-state area. And while that's obviously a good thing, it leads to different attitudes from the two different types of patrons of these places.
If you're the type of person lucky enough to dine out in style with any frequency, differentiating between your choices might become difficult. Many feature similar menu items and decors and it may all start to blend together. If, on the other hand, you're the type of person who only patronizes these establishments for a special occasion… how do you choose one?
In my mind, the best places aren't those that are the most expensive. The best destinations are those that feature high-end ambiance partnered with a menu that distinguishes the restaurant from its peers.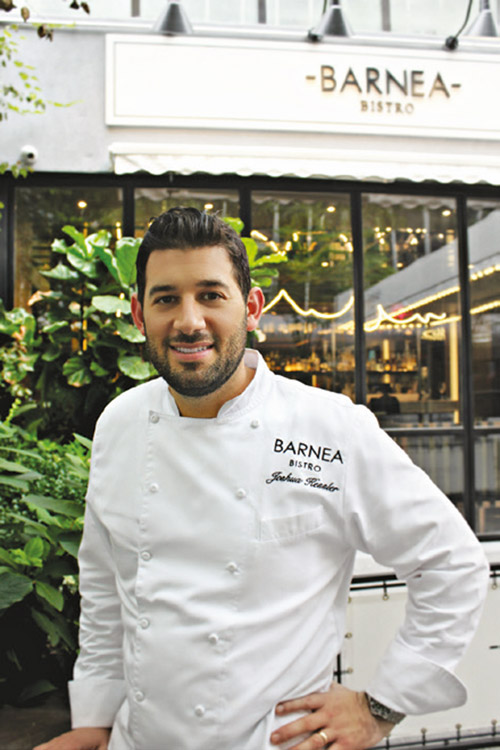 Barnea Bistro manages to be the best of both worlds. From the moment you walk in, you'll see a small seating area in front of the stylish bar. Beyond that lies an elegant main dining room that features sleek modern decor and a window into the kitchen. If you're lucky, you can catch a glimpse of Chef Joshua Kessler and his team putting out dishes from their inventive menu.
When I was invited to experience Barnea for myself, I had to make some tough decisions about what to order first. I like to start off by putting my best fish forward when the restaurant has good pescatarian options. With several paths to go down, I'd recommend the Ahi Tuna Tower as my favorite. This three-layer construction is packed with flavor and primarily features a corn chip, avocado mousse, and cubed ahi tuna with black lava salt and sesame seeds.
Served with sliced cucumber, you can remove each layer by picking up the sturdy, yet light and crispy corn chip if you're looking to share this. The mousse has a wonderfully light avocado creaminess, but the star is the tuna. The quality of the fish is on display with its color, texture and taste as the lava salt and sesame complement nicely.
If it's a meat appetizer you're looking for, you have even more choices with which to stimulate your internal debate. And while I wouldn't blame you for ordering half the menu, make sure that one of your selections is the Barnea Benedict. Kessler's take on the classic morning item is this plate of eggs that will leave you wishing Barnea offered a full breakfast menu. An outer ring alternates between house biscuits (topped with a pareve béarnaise sauce and medallions of beef bacon) and piles of candied beef-bacon strips, while the center of the plate features some crispy eggs topped with a full yolk for you to puncture.

Everything on this plate comes together nicely as the biscuits and béarnaise are unbelievably pareve, the bacon medallions are juicy and delicious, the candied bacon is crunchy and savory, and the runny yolk provides a hearty substance in which you can dredge the components. This dish is a must, especially given its uniqueness.
Speaking of menu items that feature impressive imitations of dairy products, the Beef Bolognese will have you looking around the restaurant to make sure you're actually seated in a kosher establishment. Pappardelle pasta is served in a beef ragù that carries a rich meaty flavor that is lightened slightly by the best cashew béchamel I've ever tasted. The effect is a bowl of pasta that you won't forget.
Barnea Bistro isn't a steakhouse. Sure, there's steak on the menu, but the real reason you are walking in that door is the style and care with which Kessler and his staff prepare their exquisite menu. With a bevy of options for main courses, you might want to try the Rack of Lamb. Plated against a swirled scoop of pomme purée, the lamb is elegantly served with two pairs of interlocked chops. The rainbow chard and beets offer some nice contrasting colors and textures, while the raisin gastrique has a perfect balance of sweet and sour for you to use as a light sauce for the dish.
But if I were restricted to recommending just one thing in the whole restaurant, it would have to be the Duck Breast. Choosing where to begin with this dish is difficult, but let's start with the wild mushroom risotto that acts as a foundation for the plate. The hearty mushroom flavor is deeply imbued in one of the best pareve risottos I've ever tasted, as whatever substitute dairy products Kessler is using work flawlessly again. The assorted seasonal vegetables (a colorful trio of beets, squash and zucchini for my experience) are grilled and distributed around the outside. Saving the best for last, the sliced duck breast is simply divine. Crispy on the outside and juicy on the inside, the only thing that'll disappoint you about this duck is that your plate doesn't magically replenish the supply.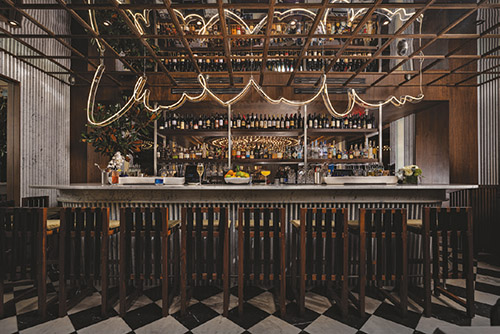 So whether or not you chose Barnea for a special occasion, going there will seem like one. The flavors, the flare and the feeling will all make you want to come back to try the things you missed. It's a special place, even compared to special places.
---
Barnea Bistro
Meat – Contemporary French – Waiter Service
Monday – Thursday:
12:00 p.m. – 2:30 p.m.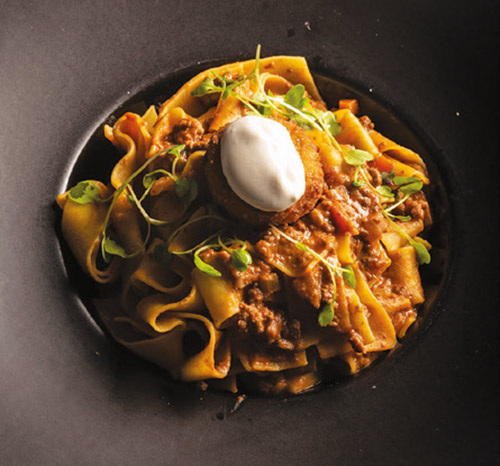 Sunday – Thursday:
5:00 p.m. – 10:30 p.m.
212-461-1001
BarneaBistro.com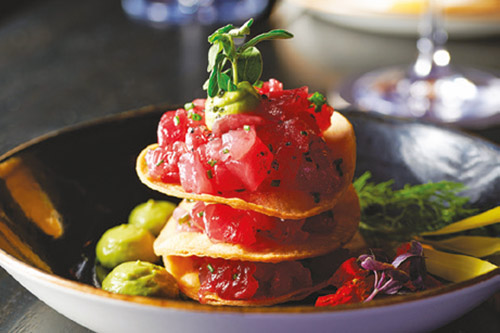 211 East 46th Street
New York, NY 10017
Orthodox Union (OU)
---
Nati Burnside is a freelance writer living in Fair Lawn and is a man of many interests. He can be reached at [email protected].