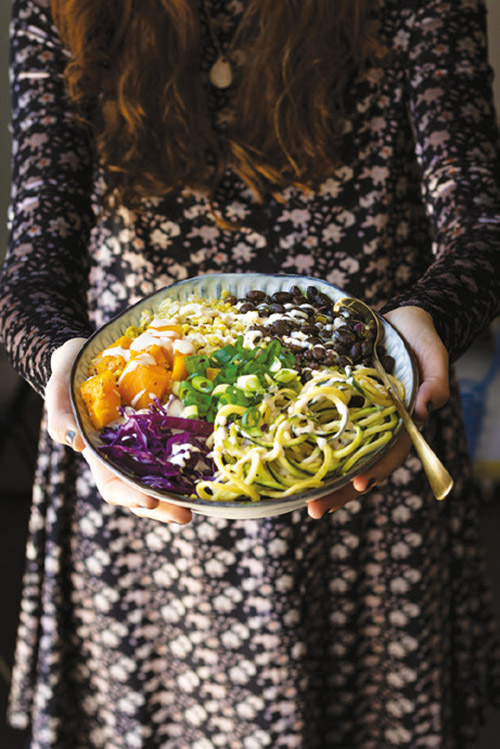 When Englewood native Bayla Haskel wondered how she could do good for Israeli society, she decided to merge her background in the business sector and hi-tech industry with her love of nutritious food to launch Israel's first plant-based meal delivery service. Her goal was to offer a practical solution to Israelis who work long hours: pre-made meals that are both nutritious and tasty. Four years later, "Veg It Out" is delivering hundreds of meals each week to hard-working Israelis, from senior executives to stay-at-home parents, providing them with much-needed energy to lead productive professional and personal lives.
After spending a gap year in Jerusalem upon high school graduation, Haskel decided to stay in Israel and pursue an MBA, which led her to a job in artificial intelligence. When Haskel's father passed away a few years ago, she began learning about preventive health and researching plant-based diets. Searching for a career path with more meaning, she left her hi-tech position hoping to share her nutrition knowledge with others. She consulted with dozens of Israelis to better understand their diet dreams, and she found that overwhelmingly people wanted to eat healthy meals but ended up compromising on their eating habits due to lack of time. In response she launched a pilot project, preparing 50-70 meals per week out of her home and delivering them one-by-one, and then collecting feedback and making necessary adaptations to meet customers' needs. Word began to spread and a few months later, Haskel hired additional staff and rented a professional kitchen to keep up with the demand and increase her output.
Today, customers can easily sign up for a Veg It Out meal plan and select their meals for the week ahead according to the offerings of that week's menu. Each meal includes a protein, vegetable and carbohydrate. All meals are homemade, natural and vegan. Examples of meals include a veggie curry bowl, lentil meatball bowl, sesame chicken tofu bowl and Thai bowl, among many others. Haskel also runs an Instagram channel where she posts videos with different recipes and tips, attracting a global audience of individuals who are exploring new ideas to spice up their vegan cooking.
"I grew up in a business household. I always knew I wanted to own a business," Haskel said. But she also knew that she wanted to use her business as a tool to create a positive social impact. "Building a business in a way is extremely godly because any sort of role that's helping people, there is a business that needs to be in place so that those people can make parnasah," she explained. "Behind all those people there are businesspeople who allow those systems to run properly so that the people who are doing the good can get paid, so that the people who are getting the service can get the service."
Veg It Out's customers hail from Jerusalem to as far north as Haifa. A large percentage of customers are olim from English-speaking countries. Meal plans are available for lunch and dinner, with options for breakfast and Shabbat forthcoming. Haskel plans to also sell food products in stores around Israel and to expand her services to the United States.
Drawing from her own experiences as a mother to young children, Haskel knows how essential a well-balanced diet is to running a household. "You need to be marathon-ready to be at your best," she said, quoting a line she learned from her mother. "If this is part of what is going to give them that energy to be kinder to their children and more productive at work, that's incredible," she added.
For more information on Veg It Out and to find vegan-friendly recipes visit www.instagram.com/veg.it.out or www.vegitout.com
---
Alisa Bodner is a Fair Lawn native who immigrated to Israel a decade ago. She is a nonprofit management professional who enjoys writing in her free time.