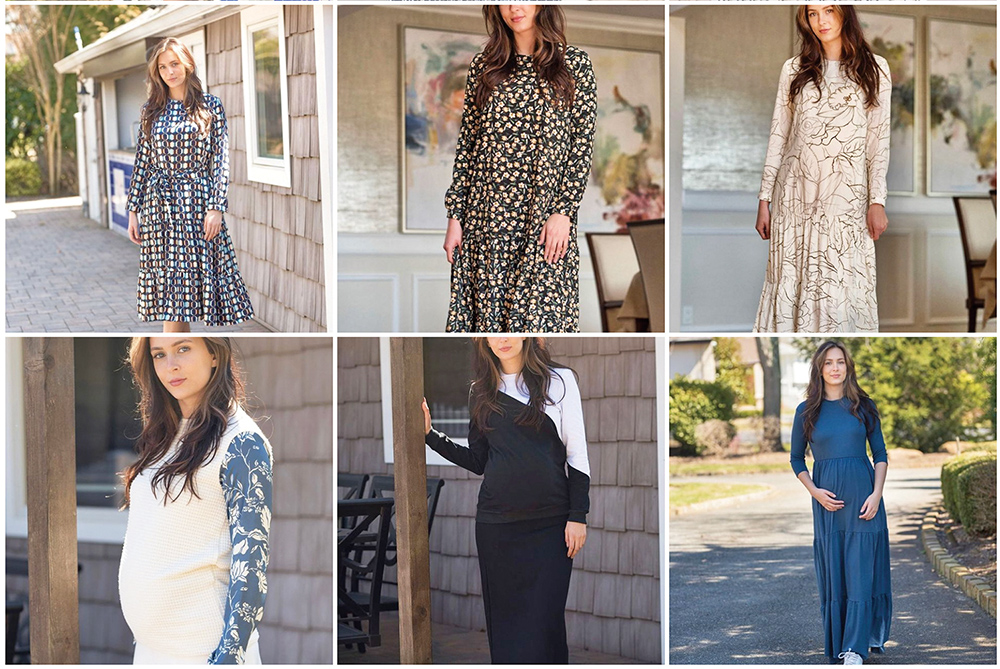 Brick-and-mortar retail is nothing new for Amy Feldman, owner of Bellyssima, a modest maternity clothing store. Feldman's brand has been operational for over two decades, including a Bellyssima storefront in Cedarhurst, which stayed open until the start of the pandemic. Since moving Bellyssima into her own home, where Feldman helps customers by appointment only, she has been looking for the perfect opportunity to open a new storefront where women can browse Bellyssima's wide selection of well-constructed and affordable maternity clothing.
The opportunity landed right in Feldman's lap: The Address, the department store at The American Dream Mall, which caters to an observant clientele, began seeking new retailers to capitalize on its great success after having opened just a few months earlier. And the entrepreneur thought it would be a perfect fit, especially with a lack of maternity clothing boutiques in the New Jersey area.
"I really thought that this would be a good fit, for both The Address and Bellyssima," explained Feldman. "So many customers come [to The Address] and ask, 'Where's the maternity?' and until we opened, there were only some items that were maternity-friendly, but none specifically tailored for pregnant women."
She noted that there is a significant difference between "maternity-friendly" and actual maternity wear. With a degree from FIT and an extensive background in the fashion industry, Feldman understands the process of designing and manufacturing clothing, and wanted to create options for the fashion-conscious expectant mother; but the main criteria is that the piece has to fit correctly.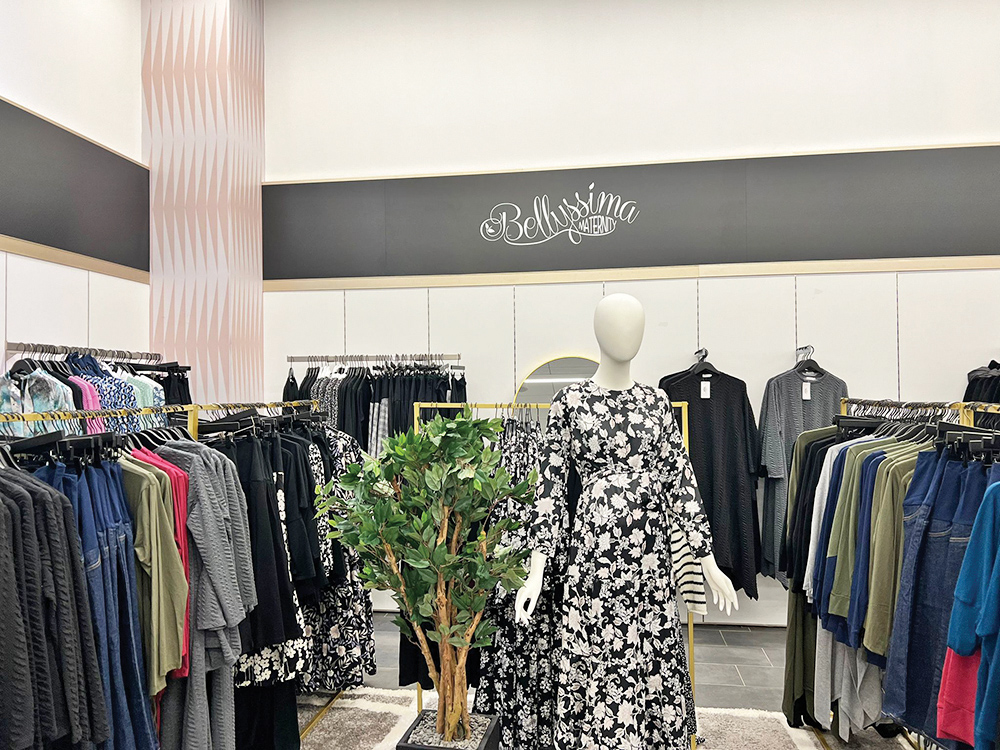 "I always make sure the clothing looks neat and fits the customer's body appropriately," she said. "With A-line skirts, the hips should be narrower so that it doesn't add volume to your frame, but it should still be comfortable to walk in. Dresses should be tailored at the shoulder and the sleeves should fit neatly down the arm. I want them to really feel beautiful."
Bellyssima's selection reflects Feldman's ambitions for the chic pregnant woman, with styles ranging from trendy—bold prints on silky dresses and brightly colored tops—to classic, tailored pieces. And of course, the elusive perfect black skirt, which Bellyssima offers in different fabrics and lengths so that every customer can buy one she feels comfortable in. "If you have the perfect black skirt, you can wear any top," noted Feldman. "It's a wardrobe essential."
The customer experience is a big part of shopping at Bellyssima, where Feldman aims to make her clientele feel confident and put-together, which can be a challenge during pregnancy. "Besides formal wear, some of my biggest customers are women who work because they need to look appropriate and professional for the office," she shared. "In the 22 years I've been manufacturing and selling maternity, the market has come very far, and my goal is to make Bellyssima clothing something that customers would wear even when they're not pregnant."
Feldman's goal from the very beginning of Bellyssima was to provide a place for pregnant women to still dress like they would when not pregnant, with clothing that feels good and looks great, without breaking the bank. Using her background in manufacturing, Feldman creates each Bellyssima item herself, and is involved with the entire process from design to material selection to production. "Everything we make is quality-controlled," she noted. "I'm there for everything from start to finish."
Bellyssima's opening at The Address comes as a relief for the modest maternity wear consumer; until now, expectant mothers in New Jersey would travel far and wide for clothing. Even with online shopping, explained Feldman, the challenge to find clothing that's appropriate and fits well remains. "With maternity, you really don't know what size to buy. Some items run oversized and some are more fitted … and it is very hard to determine what size to buy. You just benefit so much from trying things on. I wanted to make that accessible to the entire community."
Browse Bellyssima's selection of modest maternity clothing at The Address, located in Court D of the American Dream Mall in East Rutherford, New Jersey. For hours, visit https://theaddressad.com/.
---
Channa Fischer is the digital editor of The Jewish Link and is the resident 20-something in the office. She is a new mom and loves talking about maternity fashion.